Modern parenting and the newer values children need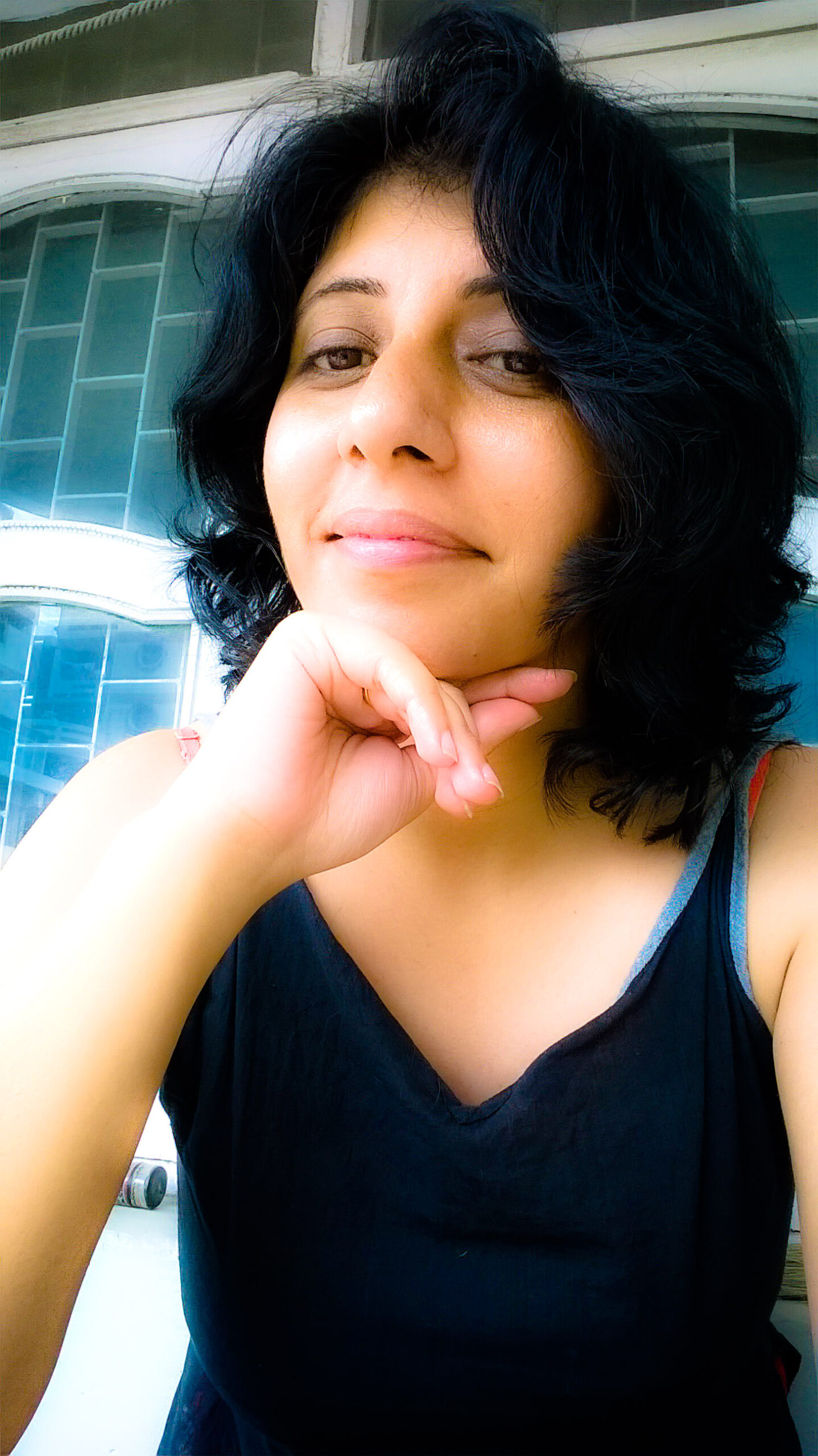 Pooja Priyamvada is an author, columnist, translator, online content & Social Media consultant and poet. Currently she is Academic Director at International Institute of Mass Media (IIMM) Delhi.
An awarded bi-lingual blogger she is a trained psychological/mental health first aider, corporate emotional wellness trainer, mindfulness & grief facilitator, reflective listener, mental health researcher and suicide prevention activist. She has been associated and published at reputed national & global portals, anthologies and journals.
She is a course facilitator of an online course- "Leadership & Management in Health" offered by University of Washington. She is a part of the organising team of Kritya International Poetry Festival 2021 and has been actively organising theatre and reading workshops at the National Museum, New Delhi.
She has translated Joseph Murphy's The Power of the Subconscious Mind to Aapke Avchetan Mann ki Shakti for Penguin Random House in 2022, A Night in the Hills, a collection of short stories by Manav Kaul published by Westland Books in 2019 and Caregivers' Handbook for Down's Syndrome published by Sangati Foundation in 2021. Her ebooks Mental Health: A Primer and Lessons for Life from Death:Papa & I and translation Land of Ghosts: Iceland are available on Amazon Kindle.
I became a parent at the end of 2008, so it has been a little more than a decade on this roller-coaster as they say. Parenting in this new millennium is certainly not what it looked like before this. There were no mobile phones in our homes and relationships, there was no online existence sometimes overstepping our real one.
Modern Parenting does definitely include a few core values and principles that have worked for good parents for generations. But this generation is different, and how!
All parents want the best and be the best for their children, but there is so much of decision-making involved in the whole process that is often rigged by a lot of conflicting advice that it seems like a minefield of its own.
We all want to raise children who are good human beings, who are friendly, warm, confident, successful and also kind. But this is not an easy task to achieve as what we work with is not a static product that will give us definite results but another human being, whose unique personality and life experiences will bring their own chemistry to this whole equation.
In addition to parenting, all modern parents have professional and health priorities, family responsibilities and the everyday demands of the needs of the children, partners and/or other family members. Yes, we have GOOGLE and the entire internet at our disposal but that makes it all the more complex too because what to pick from there and what is how trustworthy is another tough decision to make.
The technology in our lives has facilitated a lot for sure but a new gamut of issues into parenting that the previous generation of parents and offspring didn't have to face have been added for us in the dossier – invasive smartphones and cameras everywhere, safe internet use, non-conventional family structures, and alternate sexual orientations.
Parenting like everything else in life isn't a "one size fits all" and there is no one way to parent right, in fact, the whole terminology of "good parenting" is problematic as in good can be a subjective value. In one culture raising submissive girls might be considered "good" whereas in another raising them independent could be the aspiration. So what is good for the child ultimately- my personal belief is that whatever nourishes the physical and mental health of the child, whatever helps them bloom to become what they want to become, whatever facilitates their process of being a responsible adult is good parenting. We are their first window to the world hence it is crucial that we show them the facts devoid of our own biases and also be brave enough to show them the flaws of our own personality and behavior.
The balancing act
Modern Parents lead a busy and eventful life, which means that while they aspire to be the best parents possible to their children, there are simultaneous a hundred other demands on their time, energy and attention. As used to be the practice for many centuries that the men earned and the women stayed back at home to raise the children or at least took a long break from the careers to do so, it is no longer a viable option for many modern parents.
Neither fathers nor mothers can possibly now "take a break" from their active professional and/or personal lives as adults just to raise the children. While most conventional family structure advocates will deem this the main cause of most modern problems this is a blessing in disguise of sorts. Moreover, alternate family structures like those with a single parent or where the mother is the primary breadwinner and father stay back home for caregiving becomes more acceptable and more a norm if children are raised with this kind of diversity instead of the conventional gender roles in a family.
Many modern parents even model this self-improvement thought-process to raise kids who grow up pursuing their own goals and pursuits and don't put relationships on such a huge pedestal that they end up bearing even emotional abuse for saving them.
Is a balancing act doable?
We can let the child grow up to be someone we really would like them to be without losing ourselves in the process by respecting the child's autonomy and agency as an individual.
Research tells us that raising a self-reliant child who has high self-esteem comes from the parent being supportive, critically opinionated but not rigid, ready to learn long the child new ways of being. Parents of LGBTQIA+ kids are one such group who unlearned their cultural biases to make this world more gender diverse and lives easier for their kids.
At every age with the child, the challenges will change, so it is important to keep our thinking evolving and open. However, what can be a constant is raising your child in an informed manner that they have the confidence to tackle age-appropriate challenges and shall not hesitate in seeking help if need be.
A parent must calibrate their expectations about what the child's capability is and then bringing in your lived experiences and healthy attitude towards everything expected from a well-rounded adult.
Remember, there is no one formula to raise a child well. As research has rightly pointed out optimal parent is one who is involved and responsive, who sets high expectations but respects her child's autonomy. As Khalil Gibran says it well:
Your children are not your children. They are the sons and daughters of Life's longing for itself
---
Featured Image Credits: Sri Harsha Dantuluri