Getting married in India- In between tradition and modernity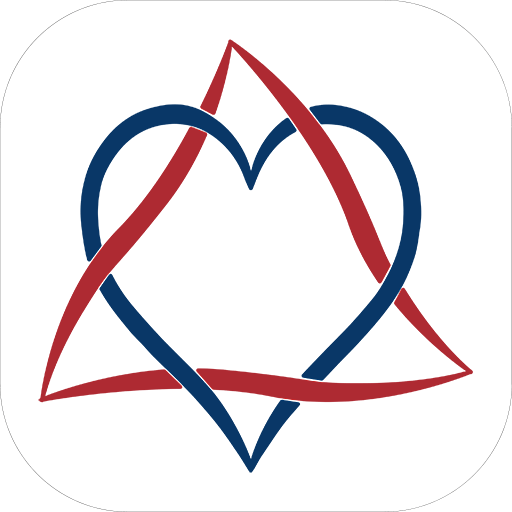 Akshay is an Engineer by chance and a writer by choice who strongly believes that writing is an art to impact life of people. He is currently Pursuing a Certificate Course in Spanish Language and Culture from IGNOU.
[responsivevoice_button voice="US English Male" buttontext="Read out this Theel for me"]
---
Marriage ties two people together for a lifetime. Not only the couple but their families also get bound together. Marriage opens up a new horizon for the couple as their life gets changed by manifolds after getting married. The most important thing that a married couple has to do to make a marriage success is to "share". Sharing brings and keeps two people together. But at the same time, they need to know each other. Without knowing each other, marriage cannot be a success. In this fast running developing world, the marriage process is changing. But in India, the majority of people get married without knowing and understanding each other.
Perfect age of getting married In India
There is no perfect age to get married | Image Source: Quora.com
Indian marriages are festive. A lot of money is poured in for the arrangements to show that we're not inferior to anybody. The majority of Indian parents select their daughter-in-law/son-in-law on their own without taking into consideration the decision of their son/daughter. While many sons/daughters follow their parents so as not to disappoint them, or it's their duty to accept the parents' decision. But some resist getting married to a person who is unknown to them. Many oppose arranged marriages, while many turn love into an arranged marriage. There are a minimum and maximum age range according to society in India to get married.
For boys, the perfect age to get married in 25-28 years while it's 22-26 for girls. People who don't marry under this limit get taunts from the people around them like 'shadi kab kar raha h' and 'aage ka kya plan ho, kuch socha hoya nhi?', etc. The societal pressure exceeds peer pressure. Many times, the age of parents plays a significant role in the decision. Many people get married under the pressure of their parents. Those people with aged parents tend to marry earlier, and many times they get married in a hurry without giving much thought to it. Why do we have this range? There is nothing wrong with getting married, even at 32. Marriage is about living with each other, caring for each other, and having trust in each other. This 'age problem' persists because our society has only one view towards marriage, and that's "sex and settlement."
Priorities and worries of Indian parents: Zamana Kharab hain and Log Kya kahenge?
What will the people say? | Image source: eyeworlds.com
Many people get married to have sex because sex before marriage is considered a sin by Indian parents. Yes, there are some exceptions to this too. Some parents are aware enough about the changing scenario worldwide, and they let their son/daughter choose their partner on their own by not only helping them to make the decision but also backing them in their decision. But these kinds of parents are in the minority in India.
Online Matrimonial Sites are used widely In India | Image source: indiamart.com
Everyone doesn't have enough courage to go against the so-called norms of society. Parents are very eager to get their son/daughter married because it is widely believed in India that life gets better, and things settle down after marriage.
The topmost priority of parents is that their son/daughter should get settled down as early as possible after their education. Many parents already have a picture of their in-laws in their minds. When this picture doesn't match with the one their daughter or son has in mind, things get complicated. This pressure builds up slowly in the minds of their son/daughter and gets poured out in the form of clashes with parents. Nowadays, family discussions rarely happen, and that is why the thought sharing process is mostly absent, which results in misunderstanding each other. In present times in India, most of the youngsters settle down after they turn 27 or 28 or some people after 30 also.
Striking a balance between career and marriage
One could give many reasons for why people believe that it should happen. But that would require another piece. The reality is most of us have to adjust ourselves to the current scenario. But balancing both is not exactly a cakewalk.
The new generation Prefer career over marriage | Image source: V6 News
It takes time to settle down on your own. But due to the family burden for getting married early, most of the youngsters accept a job which comes their way even when they do not want to do it. There are wide career options other than engineering and medical as it happened in the 90's and in the previous decade. But they seem to be ignored in the rush of having a successful life. This often has repercussions for marriage as well.
Is the current generation in opposition to Indian tradition?
It is not that the current generation prefers to love marriage and opposes arranged marriage. The graph of arranged marriages is still high in Urban India with a high success rate. Nor is it true that India's young generation wants to adopt western culture completely in all aspects of life. No. Not at all. We blend the thoughts. India has always worked that way. It retains its culture and tradition and accepts from other cultures what is good for the future. Even if we think of giving up on Indian culture, the culture will not give up on us. So it is not going to happen anytime soon.
Traditions are important too for the new generation | Image source: weddingquora.com
What is the way forward?
Parents should often talk with their son/daughter about their plans, and it is also the responsibility of the youngsters to understand their parents. Ego clashes and generation gaps should not be a barrier to discussion. We all have to accept that things were not like the '70s or '80s when it was easy to get a job, get married, and buy a home. Things are changing for girls too. Now girls are independent and aspire for success in any field they want.
Parents and youngsters should think and discuss many times before arriving at the final decision of marriage because it is a lifelong commitment. Marriage does not solve all the problems in your life, and neither do they make you mature as the widely held belief… We all have to find a middle way that has an inclusion of Indian tradition and culture as well as the independence of the younger generation.
---
Featured Image Credits: Needpix