Tik Tok: The online musical weapon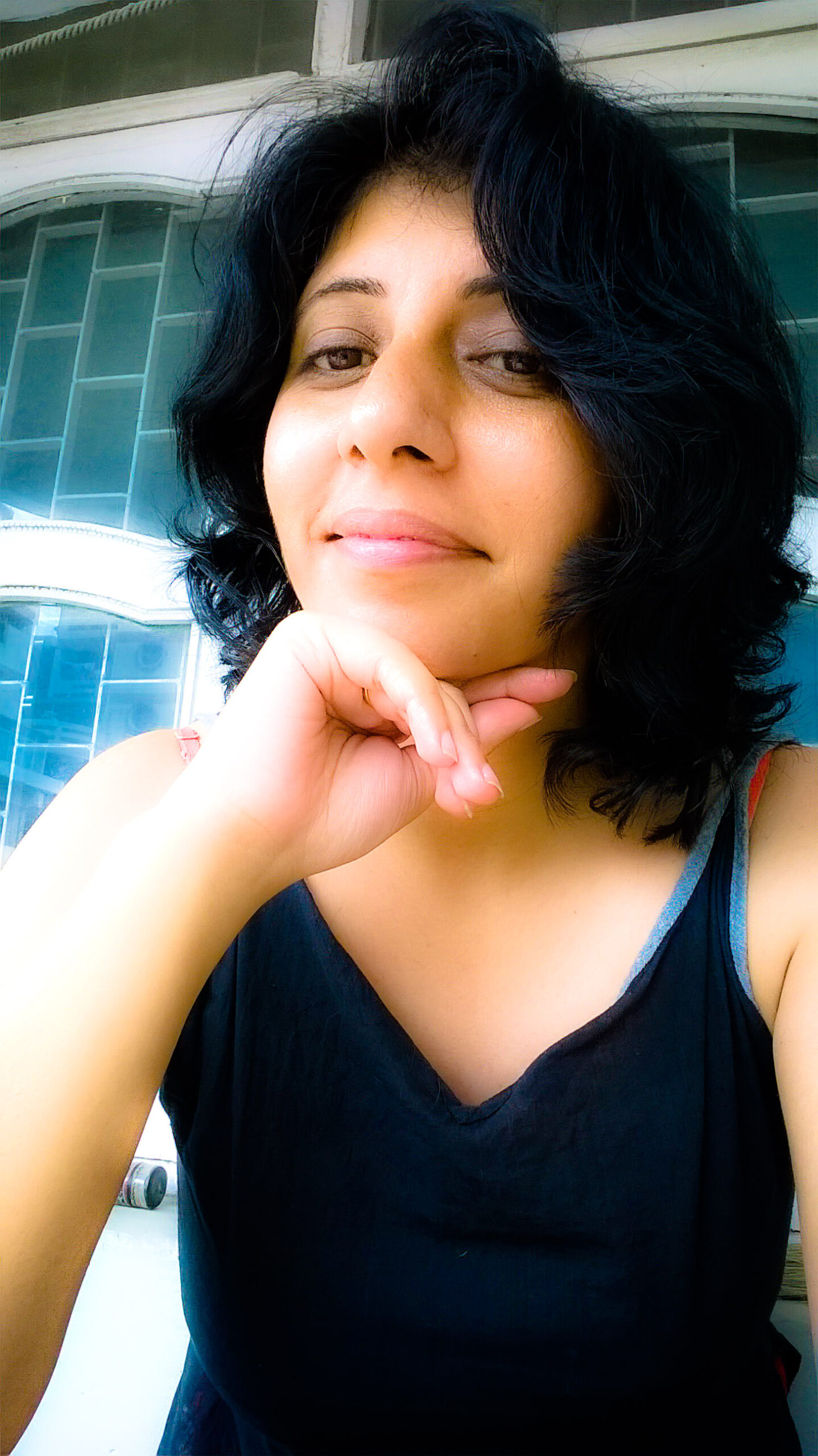 Pooja Priyamvada is an author, columnist, translator, online content & Social Media consultant and poet. Currently she is Academic Director at International Institute of Mass Media (IIMM) Delhi.
An awarded bi-lingual blogger she is a trained psychological/mental health first aider, corporate emotional wellness trainer, mindfulness & grief facilitator, reflective listener, mental health researcher and suicide prevention activist. She has been associated and published at reputed national & global portals, anthologies and journals.
She is a course facilitator of an online course- "Leadership & Management in Health" offered by University of Washington. She is a part of the organising team of Kritya International Poetry Festival 2021 and has been actively organising theatre and reading workshops at the National Museum, New Delhi.
She has translated Joseph Murphy's The Power of the Subconscious Mind to Aapke Avchetan Mann ki Shakti for Penguin Random House in 2022, A Night in the Hills, a collection of short stories by Manav Kaul published by Westland Books in 2019 and Caregivers' Handbook for Down's Syndrome published by Sangati Foundation in 2021. Her ebooks Mental Health: A Primer and Lessons for Life from Death:Papa & I and translation Land of Ghosts: Iceland are available on Amazon Kindle.
India accounted for 44%, or 323 million, of 2019's total TikTok app downloads.
Social media, especially in their app format, is quite addictive and gives a dopamine kick to the brain by creating the illusion of being famous, having friends, and youngsters measure their worth by the number of likes and comments on their online presence. The latest fad in India seems to be TikTok, which is a video-only interface. It is easy to use, is less elaborate than other social media platforms such as Facebook or Twitter.
How does Tik Tok work
The format of Tik Tok is like Karaoke, but maybe a more advanced digital format of it. Here users can post quick videos of themselves lip-syncing, dancing, or their audio. Tik Tok was launched in China in 2016, in just two years by the year 2018; it became one of the most downloaded apps from the IOS app store. As a consequence, in August 2018, the app Musical.ly, hugely popular in America and Australia, announced a merger with Tik Tok making it even stronger and adding to its wide user base.
This was monumental as many new age music sensations had amassed huge followings and launched and promoted official careers via the platform. In October 2018, Musical.ly officially merged with TikTok and officially transferred all profiles from Musical.ly. The new app posts the merger; there were changes made to the privacy policy/terms of the app.What is most intriguing about Tik Tok is that most of its users are young children.
The obvious risk
The default setting of any profile created on Tik Tok is always public. If care is not taken, any information about location etc. is visible to all, and anyone can send messages to anyone. Since a lot of users on this app are minors, this can be a huge risk for their safety and well-being.
A BBC Trending investigation found that TikTok had failed to remove several online predators who were actively sending sexual messages to teenagers and children. This investigation conducted over three months collected hundreds of predatory and sexual comments that had been posted on videos uploaded by children and teenagers. After the investigation, the company said it had deleted most of these comments, the users who had posted these remained on the platform, and hence it was just an eyewash remedial measure.
Despite Tik Tok's own policy against sexual content directed at minors, it has failed in removing or banning users who are found violating this clause. The above-mentioned investigation also shockingly enough revealed that there were several users who were repeatedly approaching profiles of teenage girls via the app and motivating or alluring them to post sexually explicit messages in their videos. TikTok bosses have already been fined £4.3million for collecting data on US kids, including their names, locations, and email addresses.
What was even more shocking was the finding that children are operating a lot of accounts on Tik Tok under 13 without any parental supervision, some children even as young as nine.
However, what is disappointing is that despite these findings, TikTok seems to have no plan or intention to start a process of verifying the user's age anywhere outside of the United States.
A short tenure ban was imposed in India on the app. Still, it was lifted after a court in Tamil Nadu reversed its order of prohibiting downloads of the app from the App Store and Google Play. TikTok is still gaining traction among the youth.
Other dangers
Tik Tok is one of many apps that features sexually suggestive, crude, and downright pornographic material on its user accounts. But that is not the only danger.
In the recent communal violence in Delhi, this app was widely used to circulate hate speech and fake news too. While the music played, the visuals were of real-time violence too. Hashtags such as Delhi riots, Delhi violence 2020, and riots started emerging after 25 February. Some of these hashtags have gone viral and have more lakhs of views.
Another danger zone is other types of objectionable and inappropriate content. A lot of so-called music includes explicit language and violence extremely inappropriate for a young audience. Then there is also the risk of body shaming and cyberbullying. Often the public comments or criticism and dialogue are harsh and mean.
A trend accessible on this app is that of "viral challenges." Most of these involve some volatile or risky activity. These can encourage dangerous and unsafe behavior.
All of this combined can be detrimental and harm kids' and teens' self-esteem.
Tik Tok also reserves the right to adapt and use anything you make on the app for promotions, as well to give said content to third parties for similar reasons. Hence, it is a significant compromise on your privacy. It is targeting the young generation that has a lot of time and access to the internet quickly and India having this rising number of unemployed youth obsessed with Tik Tok, could prove to be a dangerous concoction for national and social security.
---
Featured Image Credits: Pexels