Changing personifications of the 'Idea of India'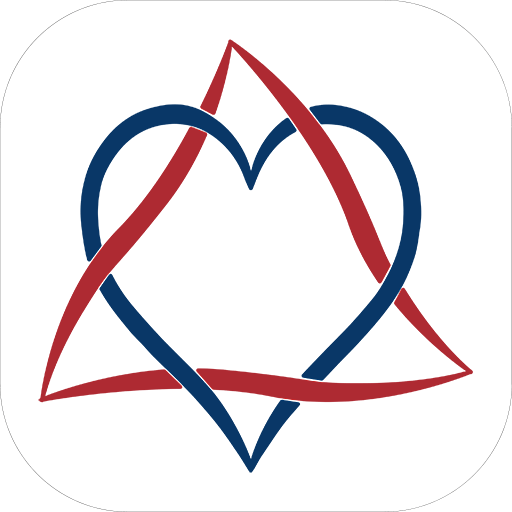 We can reasonably say that discourses about Indian culture mostly borrows its context from closely knit familial bonds, institutions like marriage, caste, respecting elderly wisdom, and so on. There are also aspects that place immense emphasis on devotion, spiritual enlightenment, wisdom from rishis and epics, minimalist and frugal living, coexistence with nature, written and said values about genuine care and affection for fellow human beings, etc. that attract positive attention.

Unfortunately, most of the current cultural status quo is infected with pests from religious, casteist, classist, and patriarchal ideologies. This rhetoric is an exercise within its self-glorified and self-serving cultural interpretation.

However, the traditional community also exercises significant influence in choosing personal decisions like the sexual relations of the individual, determining one's career path, when to get married, feeling the immense pressure of social opinion, and so on. These aspects appear to control one's desire, emotion, thought, and action.

In such a social context, this is a control that systemically and psychologically inhibits any ability to explore, express, and identify oneself as an individual. Eventually, this also retards the very process of critical thought and empathy towards anyone beyond one's well-defined, existing social circles of caste, religion, and class. This serves as a fertile ground for myth creation and propagation of mythologies.

A mythology is a set of myths belonging to a particular religious or cultural tradition. When a symbol inspired by existing mythology is taken and modified to represent something new and different, a new myth takes birth. This myth also carries the popular consent of the public as its origins are from earlier tales.

To understand how the societal and cultural ethos of this country makes for an excellent breeding ground for these modified myths, the popular projection of majoritarian nationalistic and religious visions serve as the evidence.

The personification of the Indian nation has been a popular theme for many decades now. People have depended on these personifications to unite and stitch a nationalist narrative for an otherwise diverse India. Such representation serves as a fertile ground to identify the relationship between the cultural fabric and propaganda.

Personification as 'Bharat Mata'
The most crucial personification of India is in its visual imagination as 'Bharat Mata'. Hindu religion has given many divine places to women. The glorification of women in various forms, through different deities, has been the benchmark for good feminine attributes, thoughts, and actions. So, when the idea of a nation was being nurtured, during the Indian Independence movement in the late 19th century, a motherly deity representing the values of oneness, protecting the nation against the British was taking shape.

The idea of Bharat Mata during this time was not visual and was expressed through a play written by Kiran Chandra Banerjee. It was in 1905 during the Swadeshi Movement, a protest against the proposed partition of Bengal, that Abanindranath Tagore first painted a visual of Bharat Mata as a goddess clad in saffron cloth, with four hands, holding a white cloth, a book, sheaves of paddy and a mala.
Her face and demeanor were depicted as calm, feminine, nurturing, full of radiance, and splendor. And her aura adorned with the magnificence of her simplicity and poise. A white halo behind her head signified her wisdom as a spiritually enlightened woman. During the Swadeshi movement, a visual depiction of Bharat Mata helped mobilize and inspire Indian people to protect their culture, heritage, local knowledge, wisdom, and businesses. Thus, this became an important symbolism for the success of the movement.

Although this depiction only catered to the Hindu community and failed to represent a Bharat Mata for Muslims, Christians, Dalits and other minorities, yet it was not majorly seen as a communal symbol. And that was because it came during the partition of Bengal against a common external enemy. The Bharat Mata of this time was limited to being a political symbol for the Swadeshi Movement.

This symbolism of Bharat Mata during the Swadeshi Movement had to change as India approached the 1930s. The religious connotation of Bharat Mata as not just a political figure but also as a religious figure became visible with time. The first Bharat Mata temple was built in Benaras in 1936 and was inaugurated by Mahatma Gandhi. Bharat Mata now started to represent a spiritual sense in the collective idea of Hinduism and nationalism.
Bharat Mata 2.0
This new visual depiction of Bharat Mata was again of a Hindu goddess with four hands, of which three were empty, and in one, she carried a Trishul. Unlike the previous illustration, she didn't bring an impression of a spiritually enlightened, devout saint. Instead, her overall demeanor, while retaining her kind, affectionate, and nurturing femininity, showed her as a powerful, fearless, and protective mother. To emphasize her queen-like honor, she was adorned with jewels, a crown of gold, bangles, and a red saree. Her saree took the shape of the pre-independence Indian subcontinent, showing her power and authority over her realm. She looked fierce and aware of her strength and authority and ready to fight.
This imagery was circulating during the 1930s, around the time when India started demanding Poorna Swaraj (Complete Independence). At this time, Bharat Mata was both a religious as well as political imagery, becoming both the symbol of universal Hinduism and fight for freedom.

Since then, the personification of India in the form of Bharat Mata has remained quite similar to the above image, with additions of a Lion as the vehicle of Bharat Mata and the Indian flag. In some famous illustrations, the Trishul has been replaced by the flag, and her hands reduced to just two. There weren't any significant disturbances in the personification of India until the time of the 2019 general elections in India.

Departure from the feminine figure
A new representation of Bharat emerged, different from Bharat Mata, and as masculine imagery. This masculine image was a significant shift as until then, as it deviated from the earlier feminine form. The exact source of this image is unknown, as it is a stock image on the Internet. But its widespread use before and after the elections tells a remarkable tale about how a very significant shift in national personification, within the country, told a story about "New India".

This imagery depicted the map of India wearing an orange turban at the Northernmost end (Kashmir, Jammu, and Ladakh) with the excess of the turban extending from North to South and West to East. The rest of the map is blue, together portraying an attire worn by the prime minister. On searching the image on Google Image search, over 25 billion results were found. The image had also been a part of #newmapofindia on Twitter, which trended during August 2019. This image has been a reliable representation of the current times.

It effectively represents the current communal divide as the saffron has now come to become a symbol of Hindu nationalism propagated by the BJP. The Hindutva movement brought by the current government is effectively sidelining the interests of all the minority communities. It is a leading cause of communal violence and exponentially rising numbers of mob-lynching against Muslims and Dalits. Ongoing issues, including the two-month-long military shutdown in Kashmir Valley, the final list of National Register of Citizens in Assam, etc. have become breeding grounds for the propagation of Hindutva. Apart from this, the image also represents masculinization of the country with ideals of power, military capability (also seen in three surgical strikes), along with the chest of 56 inches.

It is the fabric of our culture that makes these kinds of propaganda spread like wildfire. The culture gives an opening to propaganda widely because taking individual decisions and having different thoughts from one's own family, and community is still considered disrespectful. Lack of versatile educational institutions, specifically in liberal arts and social sciences, also creates an inability to incorporate broader historical and prevailing perspectives about the economy, polity, and society.

Such uncritical, obedient culture also facilitates the formation of echo-chambers. This lack of critical thinking and the increased inability to see empathy and affection as strengths, has led to a population of hot-blooded, masculine jingoists.

With the technocratic modernity serving as an amplifier, these strings are played on a massive scale, with the possibility of more effective echo-chambers over social media. This lack of criticality is best captured in the words of Pratap Bhanu Mehta, "There is a kind of cruel aestheticism in our politics where audacious evil will be celebrated for its audacity, and mundane goods will invite contempt because they are mundane."
---
Himani Sancheti is a liberal arts graduate, loves to play violin. Currently, she is working for an Ed-tech startup and aspires to study philosophy with physics some day.
Featured Image Credits: Wikimedia