How a 'Bihari' found his nation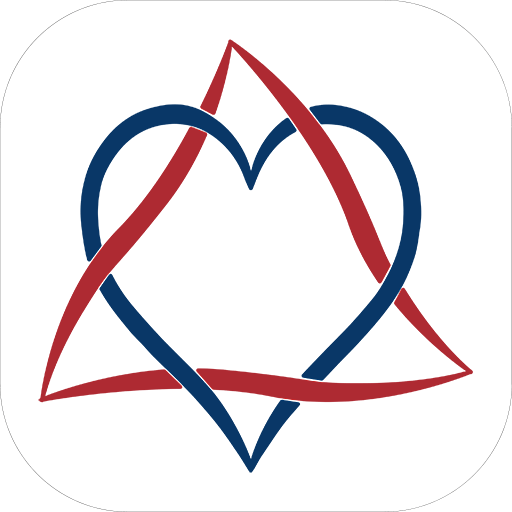 Whenever things go against my wish, and I hit low, nothing cherishes me more than matters which go back to my childhood. One thing which I say again to myself is, "Those were the days."
I am not a historian, so I don't know which year and in which class I was. I remember that the subject was social science, and the chapter was about diversity. I still remember the conclusion that we share unity in diversity in-spite of physical, cultural, linguistic, social, religious, political, ideological, or psychological differences.
I was born in Bihar, but the time from which I recall anything, I was in Jharkhand. Bihar doesn't change into Jharkhand overnight. Still, it was separated from Bihar because this southern part of Bihar was relatively underdeveloped, and it needed to be separated so as to make development easier.
So when I moved to do my bachelor's, for the rest of the people in my batch, I wasn't known by my name at the beginning. I was just called "Bihari." Thank God, I was not alone. I never tried to clarify anyone that I was not a "Bihari".
As Bihar and Jharkhand are two different states and as I was to be called by the state, I should have been called "Jharkhandi" or "Dhoni ke state se hai", because the time I began my bachelors Dhoni has won two world cups for India. As Dhoni has contributed in two winning world cups as a captain of the team and he belonged to Jharkhand, people back home owned him as a part of their identity. It was a great achievement not just for India but for the entire cricketing fraternity. But things don't happen the way we want it to happen. So till the end of my bachelor's, I was just "Bihari."
I got placed at the beginning of the 8th semester, and I was offered a job at a remote location. My branch was electrical engineering, and I always wanted a career in my field of interest. Generally, big industries are far away from the cities, and so was the firm where I got the job.
It was the beginning of monsoon in the eastern part of India, and I traveled to my job location for a fresh start with the hope that everything will change for the better now. It was a city with a major river port and industrial belt. My father always told me that a man is known by the work he does. I thought I would no longer be referred to as "Bihari," and now on, my identity would be by the work I did.
It hit me quite hard because the scenario didn't change as I expected it to be. It was the second day of mine at work, and I felt I didn't belong there. My HR department called me, and I was told that I must say to my colleagues that I was here for training, and soon after that, I will be transferred back to Mumbai headquarters though my offer letter said otherwise.
When I asked further, I was told that local worker unions would create an issue if they come to know that the company has hired someone from outside the language fraternity they belonged to and geographical region they shared. The feeling of not belonging also arose because I was part of a team in which all the members except me shared the same mother tongue.
Still, I had to adjust because, in the current scenario getting placed is quite tough in the first place. After getting placed, you can't just leave the job because you are felt you didn't belong there. With every passing day, things didn't change for the better. At the end of every passing day, I just asked myself what I would be doing if I left the job? What would I tell my parents? What would I explain to my friends, neighbors, and relatives? I didn't get any answer by asking myself, but the thought which ended the introspection was, "I can't be a coward."
Anyhow, I sustained a few more months and began to learn the language spoken by the majority of people there. I recalled the time how I used to make fun of the accent of every British cast of the serial Rani Laxmi Bai back in my childhood and always used to mimic them. I was facing the same scenario because the moment I said the first word in their language, I was judged. So after all this, I was in dilemma whether I should be what I was or should I change myself to sustain, whether I should still respect the notion of unity or I should develop hatred for the people there, whether I should still be happy about the diversity we have in India or I should curse the people who say we share "unity in diversity", or whether I should still sing the national anthem with the same enthusiasm I used to sing back in my childhood during independence days.
When a particular thing doesn't happen as per one's wish, we always blame someone or something. I was at the same stage, but I was a little bit confused because I wasn't sure whom to blame. Whether I should blame the people who recruited me for this particular job location or the local politicians who politicized everything for their benefit or my colleagues who are not as welcoming as I thought they would be.
It was a regular morning for me and I reached my office, did the daily reporting, and had lunch. When I was having my evening tea, news flashed with the headline, "Pulwama terror attack." It hit me quite hard because my uncle was posted there, and I couldn't understand what to do at that point in time. But my colleagues supported me.
It was at that point of time that I realized that we shared different languages, different beliefs, different castes, unusual cravings for food, different clothing sense, differences in ideology, but when it comes to the nation, but at an invisible deeper level, we were all same. It was that incident that made me realize that in spite of all the differences, the notion of unity in diversity is an absolute truth.
---
Ashutosh Ranjan Tiwary is currently working as a Management Trainee at Hindustan Aegis Pvt Ltd. He is a contributing writer at The ArmChair Journal.
All Image Credits: Sri Harsha Dantuluri