What I took home from Shaheen Bagh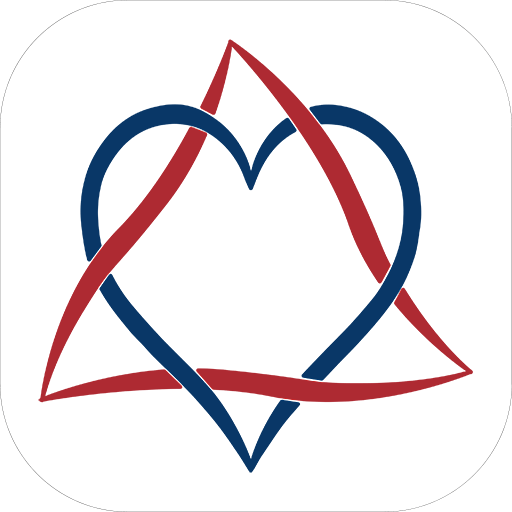 Ananya is a literature student at Lady Shri Ram College for women.
[responsivevoice_button voice="US English Female" buttontext="Read out this Theel for me"]
---
1. Inquilab
Lambi hai gam ki sham magar sham hi toh hai
When you are walking in a tunnel, a dark, ominous one and you don't know when this will end. If there is an end. Inquilab is the light at the end of the tunnel. A revolution is a person keeping a hand on your shoulder when you face a lynching crowd. This time around, at Shaheen Bagh Inquilab zindabad isn't just an Azaadi slogan. It's a remembrance of the credibility of those who shouted it in the first place. It is a trust in those words and the history of what this slogan has achieved.
2. Ghar
Humne jahan dil laga liya woh ghar, humne jisse ishq kiya woh majhab
Hindustan ek khwab hai. There is no one possibility of how this will pan out. Hindu Rashtra will remain a dream, for there are crores who stand in its realization. The yearning for an all-glorious history which couldn't culminate itself into pride will always remain limited to a desire. Period. The only way to move forward is the acceptance of defeat of the majoritarian identity. To fragment one's identity and primarily associate it with the immediate local culture and history. And the nation as a whole as a culminated identity. To create an amalgamation of minorities in such a manner that there is no one truth. Rather hundreds and thousands as there is. As it should be. And who's to say where's one to live? The same house is hell for the ones who are born in it. The same hell keeps the women chained from the day they are born to the day they are burned. The only thing that allows the transgression of conventions is love, desire, revolution.
3. Khamoshi
Yeh khamoshi ab shant nahi,yeh shant hi chilla rahi hai, ki ab dar kinaron se jaag rahi hai .
The original language of fear is silence. Silence is the most universal language across time. It's present in history that isn't written. It's present in mass genocides, war, violence in homes, anxiety, self-destruction, barriers, walls, capitalism, bonded labor, a degraded routine life, in every kind of system. Silence is beautiful only when it is shared between people who love. In spaces when comfort and understanding speak more than any words are capable. Else silence is a weapon waiting around the corner to kill you. People in this country have started speaking about the language of fear. What the fears are. How it has rotted us. How it will rot us more. How shouting is the biggest barrier to any oppression. How power crumbles when the echoes remain much after the screamers are mustered silent.
4. Zazba
Jab hazaron awam ki awaz gunjane lagti hai, toh khud ka insaan jagne lagta hai.
A unified, large, clear, and demanding voice is dangerous. It's ambitious. It's inalterable in its spirit for an enormous point. It doesn't see beyond what they are shouting for what they want except that they want. Thousands rolling out on the street might not individually know exactly what they are fighting for, but what they understand beyond constructed language is holding hands—extending them to the ones who know the cause for the revolution. Crowds/ Mob mentality work in a human chain. One voice starts humming, and the second person joins, the third starts and grabs the attention of 4th,5th,6th standing in the corner. Soon the 6th start humming, the 7th might get irritated and turn the other way around, but it soon reaches 8th,9th,10th, and the humming pulls at the strings of their own need to join. They unconsciously join. The majority is built, and slowly the whole house hum, gradually the entire mohalla, then the streets, and eventually anyone who hasn't heard it already at least knows about this. The bias and curiosity catch up quickly when the humming knocks on his door. You don't know what the humming means; all you understand is that it resonates with you. It's asking you to join in the revolution. It's taking away your people, your identity, it's calling you home.
5. Aurat
Aangan angan se aane lagi hai ab yeh awaz, Inquilab Zindabad
The last time mainstream history documented women on streets protesting in such colossal numbers takes us back to Gandhi's Satyagraha. No man but Gandhi was able to encourage the women to march alongside with men, with more if not equal vigor. Decades forward, thousands of women sat in the courtyard of a public space, deliberately tempting the fate of this country, here at Shaheen Bagh.
I am no one to comment on whether their sentiments attached to this movement was politically conscious and/or correct. But I was standing in midst of hundreds, warm and unthreatened in the middle of the year's coldest night. 20 years, and that day I felt the unbreakable spine of women there at Shaheen Bagh. A mother of two sitting beside me fed me and engaged in my questions from her own confinement of not wanting to be on camera. They were women first before protestors, and they knew this when they sat there, and that is precisely why Shaheen Bagh will always be etched in history, regardless of who writes it.
Featured Image Credits: Wikimedia