An enigma – My nani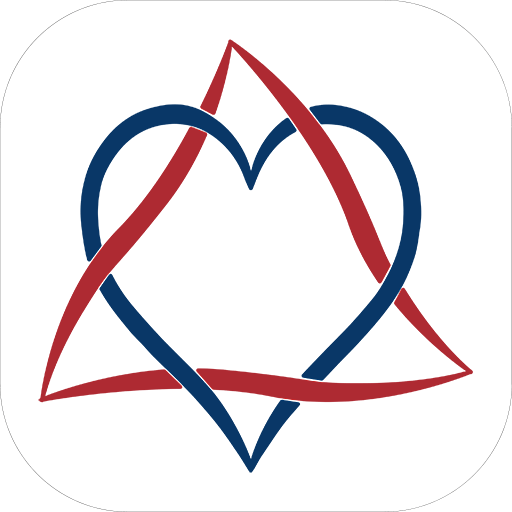 Nehal Sharma is a Political Science graduate from Delhi University. She is a feminist and enjoys baking, reading and writing.
[responsivevoice_button voice="US English Female" buttontext="Read out this Theel for me"]
---
"You know when Buas had to be married after Dadaji's untimely death, a lot of Seths in Calcutta got together to make arrangements. They bought sarees, jewellery and other things required for the wedding. They made sure that Pyare Lal Ji's daughters got a nice wedding in honour of him." My brother told me this one evening when we were talking about my maternal grandfather. I think it says a lot about the kind of man Nanaji was. Nanaji was a doctor of Ayurveda and worked in a private Marwari hospital in the 1940's Calcutta. His patients included high profile officials and business families like the Tatas and Birlas, etc. He married my Nani, whom he lovingly addressed as "Jaipur Wali", in 1947.
But this story is not about them. It is about what happened next.
My mother, who is the youngest of seven siblings, lost her father when she was six years old. Nani was suddenly overwhelmed with not only the loss of her husband but also with the responsibility of seven children and an old mother-in-law, with no bread-winner in the family. The oldest child, then, one of my masis, was only 18. The shock was so much to bear for Nani that she developed a habit of sleepwalking. They would lock the room she slept in, to protect her from the potential risk of getting hurt due to sleepwalking.
Chote Nanaji, as we called him, was NanaJi's younger brother. He revered his 'Bade Bhaiya' a lot. After NanaJi's death, he advised Nani to move to Jaipur so that she could be close to her family who could support her. He also assured my nani that she need not worry; he would take care of the finances of the family. They packed up their lives from Calcutta, moved to Jaipur and settled in a rented one-bedroom house in the heart of the city. While they were thankful to have a roof over their head, the change was a lot. They went from living in government quarters with all amenities to struggling for basic things.
Maa recalls that they had packed and brought beautiful, fancy fans with them. However, they turned out to be useless as they were equipped for D/C current while houses in Jaipur had A/C current.
All of the children enrolled in Government schools in Jaipur. There was a welfare scheme run by the government that provided sweaters and other clothing to students from underprivileged families. However, all the siblings refused to benefit from the scheme. They did so because they felt that there were others who deserved it more. They felt, while they already had enough clothing, there were others who had none. I wonder how Nani managed to bring them up so well, that even in the worst of times; they had such compassion and empathy.
The family spent the next 23 years in the rented house, which sat on the corner of a busy 'Chauraha'. All of them studied in different corners of the house. In the background, they were surrounded by a variety of noises. Opposite to their house sat a father-son duo, who were 'Thatheras'. Thathera is a traditional metal craft which involves the production of utensils from metals such as brass, tin and copper. Their job involved striking the said item with a huge hammer. You could hear a constant banging from their shop. They would work in sync. First, the father would hit the vessel, "thhatt". Then the son, "thhatt". And years later, when the grandson joined the business, "thhatt".
I remember last year, I was angry at the construction noises I could hear while sitting in MY OWN room in OUR TWO STORIED house. Mother did not say anything when I complained to her about the same later that evening. But her smile said it all. I immediately saw my privilege. I can still see it as I write this.
This is not a sad story. It is a story of extreme perseverance, determination and success. It is a story that inspires me every day. I am well aware that even in this grave situation, my mother's family was still better off than a lot of other people. They had a house to live in, the family behind them and a relative who sent them some allowance. However, it does not make their struggle any less real.
An incident that sticks out is about a sweater.
The siblings wore sweaters made out of wool. Over the years due to prolonged use, the wool would become excessively thin and would become useless against the cold. Because finances were tight, buying new ones was a luxury they couldn't afford. This is the solution they came up with. It was a painstaking, long procedure, so bear with me. They would unwind the entire old sweater, make a ball out of the yarn, wash it with soap, dry it and intertwine it with a DCM thread, thus making a new ball of yarn. DCM thread was one of the cheapest yarns available in the market. Then they used this to remake the sweater and use it for the coming winters.
Such memories that my mother has shared with me have truly helped me gain a better perspective. It has given me the opportunity to be more grateful for all that I have, which is something we often forget when we are born into privilege.
I asked Maa how they felt while going through this. Her answer surprised me. Despite the circumstances, she said, they were happy. They had a lot of love and respect for each other. She said, she wonders now, how are we, with all our wants met, still unhappy?
I hate milk. And I loved school. So Mother came up with a creative solution. I was allowed to go to school only after I would finish my glass of milk. It has now been five years since I last had a glass of milk. She says what a life of luxury I have that I am choosing not to drink milk. It was liquid gold for them once, she says.
In the '70s, due to a disruption in the demand & supply chain, prices of sugar rose. The government rationed sugar. You had to stand in long lines to get your assigned quantity or make do without it. My Nani decided to switch to 'Gudiya Shakkar', which was cheaper. The only problem being, if you added it to hot milk, it caused the milk to split. To prevent this from happening, the Shakkar had to be added at a very precise point while making tea. Despite being cautious, there were many times when this rendered the milk, which was already a rare guest in their household, to be useless. Perhaps, this is why mother still gets more upset over accidentally spilled food more than I do. Perhaps it is because she knows what it was like to not have it at all.
All the children went to college, got graduate and postgraduate degrees. Three of them got married and brought new wives in that same house. Years later, in 1991, when they moved out, Nani was a proud mother of seven children who had excelled in life. Two of them worked in government Banks, two were teachers, one worked for the government, and two of them worked at big private companies.
I think the reason my mother and her siblings have a close-knit relationship has a lot to do with my Nani all that they have seen together. They went from riches to rags and riches again. And they did it all by themselves.
Over the years, they, of course, faced different kinds of hardship; some in the form of loss of a significant other, some in the form of failure in exams, switching careers or losing jobs. Their struggles were different after they went on to pursue their own paths in life. But, there was one thing that was common. All of them had this undying spirit to overcome the obstacles and come out victorious. They were determined to win. And win, they did.
As I write this from our house, which my mother bought before her marriage and then renovated years later with my father, I am filled with pride and respect. I am honoured to call these people family. And I am most importantly impressed with my Nani. What an enigma she is to have survived all this and still remain the most kind, happy and hopeful person I know.
Mother says that somewhere in the streets of Calcutta, there still sits a shop with Nanaji's name on it. Maybe someday, we will go and see how the city, with the memories of her father, looks like almost 50 years later.
Featured Image Credits: Wikimedia