No Country for Women: Justice for Sushant or Lynching of Rhea?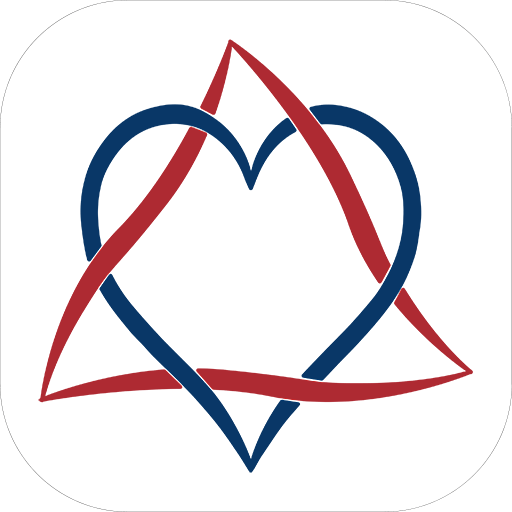 Supanwita Bar is a student of Political Science at Pondicherry Central University.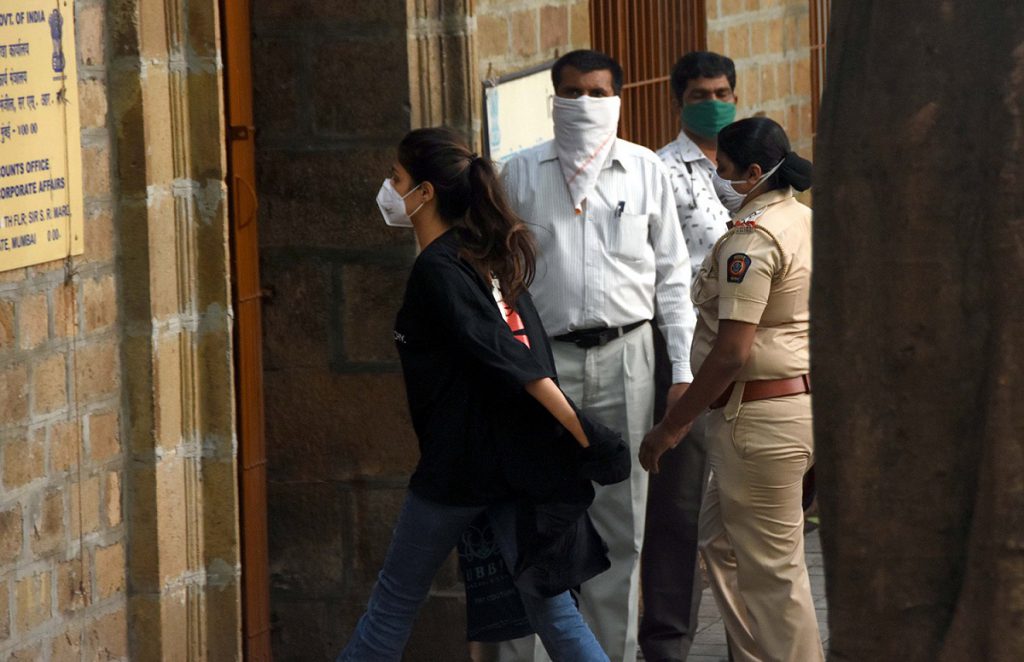 [responsivevoice_button voice="US English Female" buttontext="Read out this Theel for me"]
---
This June, one of the promising actors of Bollywood, Sushant Singh Rajput died by suicide. Rajput started his career around 2000 with some famous Hindi daily soap operas, Kis Desh Hain Mera Dil and Pavitra Rishta. Eventually, with his genuine acting skills and the charming smile, he has constituted a strong position in the Bollywood film industry despite nepotism or favoritism, which has been an age-old phenomenon of the Bollywood industry; he was from a small city of Bihar with no "Godfather". He has delivered to the film industry several political and powerful movies like Sonchiriya, Kai Po Che, Sudhh Desi Romance, M.S Dhoni:The Untold Story, and many more. Immediately after his suicide, the Bombay police have suspected that the reason behind this suicide may be acute depression of Rajput triggered by peer pressure and the negligence that he was facing for being an outsider in Bollywood business. Later on, the investigation of Bihar police turned this case onto a completely different dimension. On 25th July the family of Shusant Singh Rajput lodged the First Information Report (F.I.R) against the former lover of Sushant, Rhea Chakraborty to Bihar Police for the first time after the tragic death of Rajput. After this report, firstly Bombay Police and later on the Central Bureau of Investigation (CBI), Enforcement Directorate (ED) and Narcotics Control Bureau (NCB) took control over this investigation. Now the question is, who is Rhea Chakraborty and why did the media suddenly mob her last Sunday?
Rhea Chakraborty: The Criminal With a "Pretty" Face
Rhea Chakraborty is an Indian actress, known for films like Sonali Cable, Jalebi, Half Girlfriend, and many more. Unfortunately, after working for many years in the film industry she was not successful enough to create an impactful position in Bollywood. Both Rhea and Sushant, debuted in Bollywood in 2013. According to several sources of Bollywood Media, Rhea Chakraborty and Sushant Singh Rajput started dating each other in 2019 and soon after, they were in a romantic partnership. But, in the aftermath of the mysterious and certain death of Rajput, his family accused her of the charge of killing and abusing Rajput. Eventually, with the investigation of CBI and ED, Rhea Chakraborty was charged under the crime of drugging and robbing billions of rupees from Sushant Singh Rajput.
Robbing and unconsciously giving drugs to someone is indeed an organized crime, and for this crime, she needs to be punished. But, the breathless, dramatic and parliamentary political intervention of the fourth pillar of "Democracy" turned this case into a media circus. The mainstream along with the social media incriminated Rhea for doing a different kind of activity related to Black Magic including calling her as a Vishkanya. Indian media was accusing, glorifying, and trolling Rhea along with other Bengali women since Rhea Chakraborty is a Bengali, for practicing witchcraft, despite knowing that, witch-hunt is an orthodox, patriarchal and regressive culture of our society, just as various individuals are trolled and shamed women for being "brainless and gold-digger" (Kundu, 2020). Needless to mention that indeed it is the institutional notion of gender discrimination in the field of criminal justice that needs to be highlighted. In our society, a male criminal usually gets the allegation of that particular crime that he has done. The Indian media never accused all men for a particular crime or inflecting inhuman violence against the opposite gender by an individual man. So, logically if a woman committed an individual crime, how is it giving any rights to common people including the media for bullying or harassing all women of our society directly and indirectly? If she is guilty, she deserves punishment, but no woman deserves structural oppression of our patriarchal society again and again.
Media Trial, Mobbing, and A Circus of "Justice for Sushant Singh Rajput"
If we follow the current trends of national news, we will understand the media is divided into two sets. One is sympathetic towards Rhea, the other is hostile. Some obnoxious and nasty English news channels are absolutely determined on targeting Rhea Chakraborty and her family every night, which is obviously giving them an easy and cheap TRP. Last Sunday, 6th of September Rhea Chakraborty went to the Narcotics Control Bureau as she is accused of drugging her former lover unknowingly for a certain period. Suddenly, on this day the anti-Rhea media targeted and tormented her. The media assaulted her (Kumar, 2020). On that particular event, all the present journalists certainly forgot their ethics of journalism including the norms of social distancing in the time of COVID-19. Hundreds of journalists were pushing her and tried to give "justice" to Sushant by lynching her. Mobbing and lynching is an inherent mood of Indian culture (Sanghvi, 2020). Mobbing someone is a crime, be it the "gold-digger" like Rhea Chakraborty or a Dalit or a Muslim. Rhea Chakraborty is still not guilty by any kind of verdicts of the Public Judicial Authority. Therefore, according to the Indian constitution, she deserves a chance to be proven innocent. The Indian constitution gives her this fundamental right of Constitutional Remedies. Even in the trial period, if she becomes guilty then also no one gets the authority of lynching one particular woman. Fortunately, in the aftermath of this incident the Bollywood and one part of the social media lashed out against the media. Tapsee Pannu tweeted "In the name of justice these people have lynched a human being off her right to live even before proven guilty" . We need to think twice and wisely: is that justice which we are giving to Sushant?
Power Politics and the Criminal Justice System
On 14th of June 2020 Sushant died by suicide. The whole of India became very emotional about the death of Sushant Singh Rajput. He was a genuinely talented, hard-working and an intelligent personality. It is very unfortunate; a personality like Sushant became an easy agenda of the Indian electoral system. The allegation of drugging and being involved in narcotics while in Bollywood is nothing new. Majority of Indians are conscious about this factor. In the film, Sanju it is openly shown how Sanjay Dutta was a drug addict. But, he got a chance to prove himself innocent. That film even got several awards. Isn't it the sheer power division of the criminal justice system in India? Even after being arrested in connection with the death of three people, Salman Khan is still a famous personality. The media, who is currently barking every night for "Justice for Sushant"– where were they at that time? Why is it that a single media house didn't have the prime time to talk about "justice for marginalized migrant people?" Was it because they were some random people from the footpath who do not deserve "justice"? How did the murder of Jiah Khan get accepted in Bollywood? Why did no one ever do a character analysis of the accused person of Pratyusha Banerjee's death? Gouri Lankesh, Rohit Vemula, Najeeb, the rape survivor of Unnao including the several migrant laborers who died due to lack of food and transport in initial phase of COVID-19, none of them deserves Justice? Why is the media not covering the news of different academic personalities getting poisoned triggered by the black Unlawful Activities Prevention Act (UAPA)? Why does the youth of social media not even know the name of Sanjiv Bhatt, who is convicted in a controversial case related to the Gujarat Riots? If the fourth pillar of democracy gives only one hour from the time of debasing Rhea Chakraborty out loud to all these personalities and their pain; maybe that is capable of bringing some real justice in India for the very first time.
The Upcoming Bihar Election: Fake Promise of Giving Justice to Their Country Brother
Bihar Legislative Assembly Election will be held in October 2020, and the current ruling party Bharatiya Janata Party (BJP) has printed " The Justice for Sushant" posters (Kumar, 2020). So clearly, all these efforts of the media are not genuine; rather, it is an obviously an organized step of the election campaign of Bihar. In this election, BJP is asking for votes by assuring they will give "justice" to their country brother. But, if we remember, this party demanded a ban on Sushant's movie 'Kedarnath' back in 2018. BJP government in Uttarakhand banned this movie in seven districts due to the essence of "Love Jihad" in this film. Now, the same government is using the dead body of Sushant Singh Rajput to gain some votes in the Bihar election. This party does not have anything genuine or authentic to offer as an electoral agenda to the public anymore. The Bihari migrant laborers have faced a very unfortunate and tragic pain triggered by COVID-19. This media, who was almost ready to kill Rhea Chakraborty two days ago, never covered the pain of migrant laborers. On the other hand, we are also running under -23.9% GDP. So, for the winning of this election, the governing party is easily targeting the emotional youth. And overnight, an emotional issue became political. Is that the kind of justice that a personality like Sushant Singh Rajput deserves?
This 14th of June, the topic of depression and mental illness became an immensely popular topic, nationwide. The whole youth were promising each other of listening to the pain of others. People were talking about nepotism, even those people who didn't watch his film like Bomkesy Bakshi or Sonchiriya. I thought, maybe it is that fresh start of our society where people are open about their depression and mental illness. It was that point which gave me hope that finally people will watch those films which are meant to be for the people, of the people, and by the people. I thought maybe the sacrifice of Sushant's life is capable of bringing some change. But, change is a myth. Justice for Sushant became a nightmare. Sensationalism, politicization and fabrication of news, electoral agenda, molestation of a woman, trolling a particular community, harassing a woman for months — is this the kind of justice we want to give Sushant? Still, it is not proven that Rhea Chakraborty killed Sushant or not; but if Rhea tries to commit suicide the media will be responsible for it. The NCB arrested Rhea Chakraborty for 14 days yesterday evening on the charge of drugging Sushant while she was wearing a "smash the patriarchy" T-shirt. I don't know if it will give justice to Sushant or not. But, I know no one will ever talk about mental illness the same way. And finally, congratulations to our ruling party for successfully trying to use a scapegoat to win over Bihar. I am sorry, Sushant from 135 crores of Indian for making your death a circus. May your beautiful soul rest in peace.