CAA protests and some lessons in Solidarity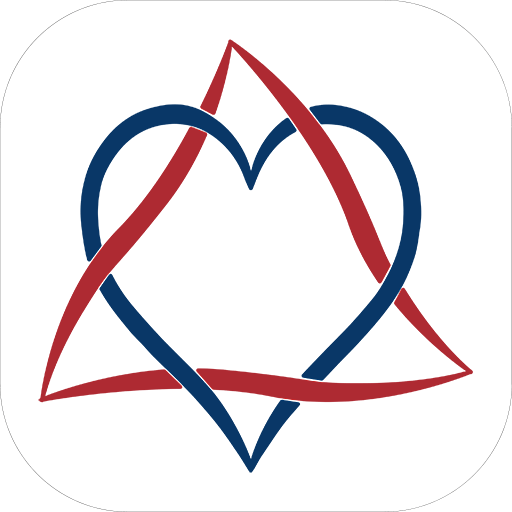 Alishan Jafri and Neel Madhav are final year students of Journalism at the Delhi School of Journalism, University of Delhi.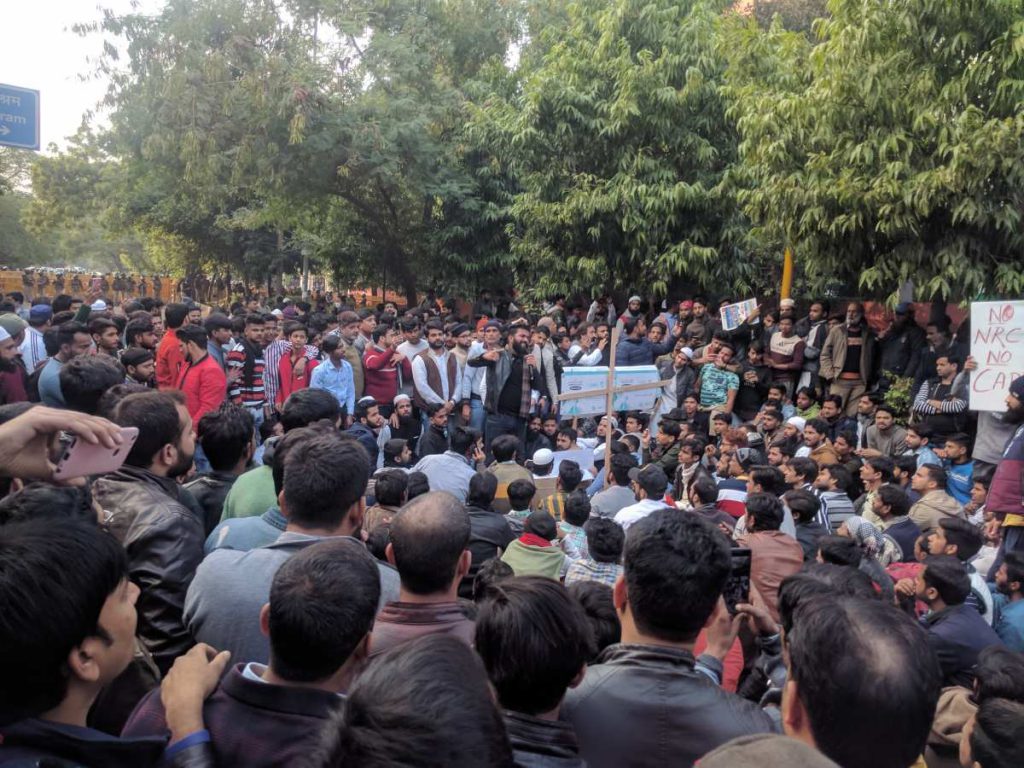 [responsivevoice_button voice="US English Male" buttontext="Read out this Theel for me"]
---
History is a gold mine for revolutionaries. One revolutionary success of an oppressed people inspires, guides, and sparks the fettered sentiment of liberation in others. Freedom of Indians gave hope to South Africans. Gandhi inspired Martin Luther King; Martin inspired Mandela. The anti-CAA protest- its thoughts, spirit, and slogans- were inspired by India's historic freedom struggle too. 
This movement, in that sense, was a sort of a revolution wherein India's Muslims, particularly women, took to the street and loudly rose to assert their right to equal citizenship and more significantly reclaim their dignity after a six-year-long quiet in face of relentless vilification and countless assaults. They were joined by thousands of non-Muslims: students, activists, communists, and other liberal Indians.
One contingent of their liberal allies warned that this is not solely an issue of the Muslims but of everyone who believes in the idea of a secular and constitutional democracy. "This is a fight for the idea of India and its soul", it claimed. It said let's fight for humanity and not Muslims. This argument, however, makes one wonder whether Muslims are humans enough or not? They called this cowardice as "strategic". It was said that making the protest appear as overtly "Muslim protest", will dissuade Hindus from joining it.
This was the argument of India's foremost liberal opinion leaders. The problem with some in this "constitutionalist contingent" was that it wanted to erase the Muslim identity of these protests, thereby deleting the collective anguish and agony of the community, which actually triggered the stir!
A group of Muslim students were slandered and even called Islamists by the idol of Indian liberals- Shashi Tharoor- for raising "Islamic slogans" to protest the attack on their Muslim identity. Some days later, Tharoor was invited as a speaker by the Jamia Coordination committee. A small group of students protested and raised the same Islamic slogans which Tharoor had warned against. They were allegedly heckled by JCC volunteers and their posters were torn apart. Jamia student and reporter Ismat Ara claimed that Journalists were barred from covering that group of students!
However, those hostile allies have failed to stand up against the current Witch-Hunt of Muslim activists. Nonetheless, despite the narrow-minded approach of some allies, the protests remained largely secular and inclusive with Muslims whole-heartedly making all space, they could, for different communities. This is why Chandrashekhar Ravan or Kanhaiya Kumar could become the faces of this largely faceless resistance. Had the protest been hostile to other faiths, then Shaheen Bagh would not have allowed Hawans, Holi celebrations, or Sikh langars. The protests allowed everyone, except Muslims, to join in without terms and conditions. It even allowed those who think that RSS does "social work". However, it is ironic that at these largely Muslim protests one could raise "Sikh slogans" but "Islamic slogans" made allies uncomfortable.
This hostile solidarity of some allies was further exposed when a young scholar from JNU named Sharjeel Imam was overnight made a villain by misrepresenting and distorting his speech as a call to break India. The call to Chakka Jam, a popular way of protest, which Independent India inherited from our Independence movement, was made to look like an anti-national activity through the prime-time vilification from Television channels, WhatsApp forwards of the IT cell and enraged nationalists.
Only a few people came forward in solidarity with Sharjeel Imam. Most of the solidarity with Sharjeel came with an uncomfortable "if" and always ended with an uneasy "but". A common argument that came from staunch allies, at that time was that the cause is more important than the individuals at this moment. The Shaheen Bagh movement officially distanced itself from him. For the movement to live on, Sharjeel had to be sacrificed.
Amongst Muslims too, there was an eerie silence for Sharjeel. The hesitation was evident with the lack of wide support from their left-liberal ally circles. Apart from the state's Witch-Hunt and organized troll attack by the right-wing, the orgy of demonization was also actively pursued by some "liberal allies" who ranted online against Sharjeel in their self-righteous echo chambers criminalizing solidarity.
Months later, we know that Sharjeel was one of the first persons to be pushed inside a long and dark tunnel of injustice. As of now many other activists, mostly Muslim, have been pushed into that tunnel. The list is very long, dark, and predictable. Some feel that the current atmosphere in the country has made solidarity with Sharjeel politically risky but was there ever a time when such solidarity would be possible in this country?
Sharjeel is not the only victim of this hostility. Anybody who disagrees with the larger idea of scripted dissent becomes a thorn in the flesh of these allies. A dissenting or disagreeing Muslim is discarded as Islamist and extremist. Two months back, an anguished metaphorical tweet by Rana Ayyub, who is a journalist and vocal critic of this regime, made her non-Muslim colleagues and friends pounce upon her like disgusting IT cell trolls.
This happened very aggressively against Sharjeel Imam and now it is happening in smaller online echo chambers with Pinjra Tod activists. After the arrests of two women associated with Pinjra Tod, the internet was filled with allegations of them instigating the riot, appropriating the struggle of Muslim women, and about the nature and structure of the organization. Representation inside the organization was one of the things repeatedly talked about. Alleged views of individual activists were repeatedly highlighted to malign the entire organization. Now that the two activists have been slapped with UAPA, one may say that the contexts of Sharjeel and Pinjra Tod may be different but the results of vilifying them will be the same- Disastrous.
These vitriolic marauds by allies have demonstrated how desperately we need lessons in solidarity. It has in a way shown the need to redefine our resolve and resistance.
A revolution needs morally tall leaders but more importantly, it firmly demands selfless followers in potential leaders. The fight against any form of oppression also needs the solidarity of the "physically unaffected" but "morally moved"- people of privilege. Such solidarity is very rare and unquestionably pure. As we write this, we are reminded of many names but our argument limits us to the impeccable selflessness of Dennis Goldberg.
Dennis spent his life fighting the apartheid regime in South Africa. Dennis was one of the biggest and most formidable icons of Mandela's long walk to freedom. He was the youngest and only white man to be punished along with Mandela and his ANC comrades in 1964 by the racist regime. He refused to accept the immoral amnesty which his white skin could have offered. To save Mandela, he even put his life on the line. Goldberg's compassion had a dramatic effect on his leader's conservative thought. It was Dennis who bolstered the idea of a non-racial state instead of a state partitioned on the basis of color. Goldberg called out apartheid as a white and in the last years of his life, he strongly supported the Palestinian cause as a Jew, calling Israel an apartheid state.
Dennis' struggle for the oppressed tells us that any kind of solidarity with the oppressed requires two kinds of acknowledgments.
First, is your strong affirmation to the ideas of equality, justice, and freedom and second is your acknowledgment of the inequality, injustice, and restrictions on freedom while looking at them with the lens of the victims. You can't underestimate the sentiment of the oppressed while standing up with them. Solidarity must come with a commitment to never undermine the lived experiences and struggles of the victims. Moreover, to expect a sense of thankfulness and savior badges from the people who you stand for is vulgar. Solidarity without humility betrays its purpose.
If history is not your cup of tea then look at what is happening in the United States right now. A black man called George Floyd was choked to death by the white police. It incited spontaneous protests in more than 140 cities of the United States. Protestors also flocked in front of US embassies in many countries across the world. Blacks, facing years of institutional racism and agitated due to the death of George Floyd, started raising the voice of "#BlacksLivesMatters". American white majority participated and joined the protests with the same rage and expressed unconditional solidarity with their black brethren.
George's murder fuelled the anger of protests. While we heard the noisy and malicious slogans of Modi Ji lath bajao, shoot the traitors, and Police Zindabad, as Muslims were systematically targeted, maimed, and killed in India, the allies were deeply bothered about the vocabulary of our resistance. If we draw more parallels with other places, we find that when citizenship of Muslims was in threat, there were people saying that it is about all of us. This diffused the possibility of a long-needed #MuslimLivesMatter movement to gain momentum in India. To them we remind of Orwell's wise words in the Animal farm: "All animals are equal but some animals are more equal". Therefore, instead of generalizing oppression let us single it out. It was pertinent to assert that this fight was a fight for the equality of the lesser equals.
In times, such as these, when there is a threat to the existence of the values of some human lives, way more than others, we need to build broader and whole-hearted coalitions to form human chains around the vulnerable communities.
It is better late than never. All the political prisoners still need your solidarity. But mind you, none of them wants your "if" and "but" support. Solidarity is not a largesse of the benevolent. Solidarity cannot come at the cost of their dignity. We may be divided into our thoughts or actions, we may have disagreements, but our goals must remain the same: equality, justice, and dignity for all. 
Featured Image Credits: Wikimedia