Thank you letter to a 'narrow-minded' father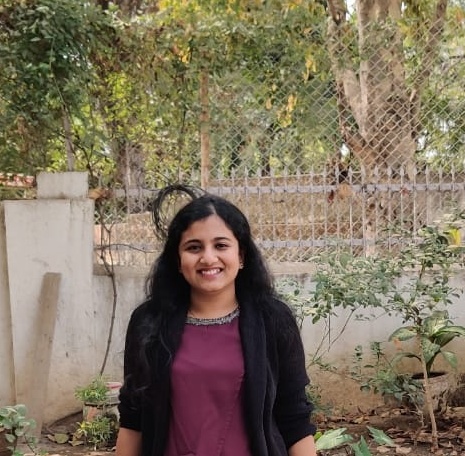 Amruta is a lifelong learner and explorer whose life motto is experiences over things!
Dear Papa,
I have a confession to make. As a kid, I saw you as a conservative and a narrow-minded person. And my only reason for seeing you was because you never liked Di and me wearing clothes that were even a little revealing. I used to get envious of my friends and cousins who could wear shorts, skirts, sleeveless tops then and we couldn't, because you didn't like it. We still used to try every now and then to argue with you and get to try our way from your rigidness into our wardrobe. And eventually, it became very casual for me to say or hear from others that your dad is a bit "narrow-minded".
I was 11-year-old when you assured me it's okay if I travel alone by train for a long-distance journey. I guess that was the first lesson you taught me in my journey of independence. This is also the first memory that I can recall of shifting my perspective of looking at you as a narrow-minded father to the coolest dad I know of.
All my life, you and Maa made sure to share everything about your finances, family, business situations, etc with us. There was nothing that we didn't know. You not only shared but heard our opinions respectfully. Thank you for treating the then kids as your equals. Those were our lessons in adulting and maturity.
In my first job, I was asked for an opportunity to travel abroad for work and my senior thought I might need to ask my family first and then confirm. I said yes, then and there itself, without having to think that I might need to take permission from my dad. That was the coolness and free-thinking culture you brought us up with. Always striving to grow upward and beyond.
Di was 26-year-old, when she decided to switch her course. A relative said, now is not the time for changing courses and education, you need to start looking for prospective grooms for her. I was standing right there and was super irritated with that comment. But you replied, that made me super proud for being your daughter," मुलींना आधी शिकवायचा आहे, त्यांना त्यांच्या पायांवर पूर्णपणे उभ राहू द्यायचा आहे आणि नंतर है सगळं." (I want my daughters to be completely educated and independent first, then all the other things.) And we all know how that decision turned out to be the best one for Di.
I have always judged a man based on the respect he gives to the ladies in his life. I have seen your relationship with every lady in your life- be it your wife, mother, sister, friends, etc. You have always been the best example of how a man should behave with a woman. There are many people who proudly boast of how they are so 'broad-minded' and that their wives, daughters, daughters-in-law may wear all kinds of modern clothes and they have no issues with it. But if the definition of broad mind is only limited to the clothes and not independence in the decisions (job, work, travel, etc.), not in the equal treatment and respect, then I am glad and proud to be a daughter of a supposedly narrow-minded father.
All I want to say today is, thank you Papa, for always making sure that the world terms do not define your daughters. Thank you, Papa, for being who you are and raising us the way we were raised-Strong, Independent, and Opinionated.
P.S: If anyone is curious to know, if my Papa still doesn't like us wearing anything revealing- answer is yes! But do we wear them? – Answer is still a yes (:p). Over the years of us growing up, he has been receptive to all the changes – some he agrees to, some he doesn't.