Three feelings in a COVID rail travel to Mumbai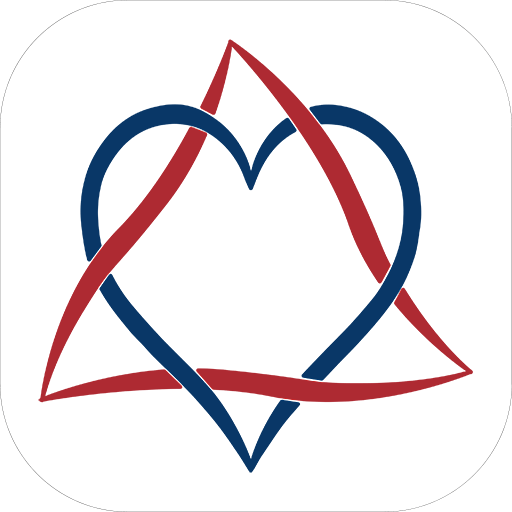 Ashutosh is an electrical engineer and content writer. He is a big fan of wandering the city, learning and observing people, and avid reader.
Since mid-December, only one news appeared every day, and it was about the protests that had begun in response to the passage of the Citizenship Amendment Act 2019. At the beginning of the new decade, a new news item made it to prime time, and it was about the spread of mysterious, suspected cases of pneumonia in China. Unaware of the consequences this news would have in my life, I planned a trip to my hometown. So after planning, I was booking a ticket, and as I could not get a ticket for Holi leave, I extended my plan for the week after Holi. I was excited about the trip because it had been four months since I had last visited my hometown after my transfer to Mumbai from Haldia.
The day I began my trip to my hometown, Corona had already set its foot in India, but as it was limited to certain places, I continued my trip and reached my home. After spending a week there, it was time for me to return to work. All of a sudden, I got the news that PM Modi will address the nation at 8 pm, and from my experience of demonetization, I was suspicious that it was not going to be good news. Finally, he addressed, and all of us got to know that on 22nd March, the entire nation will participate in Janta Curfew, and I also heard that in Maharashtra, there is shutdown till 31st March. I tried to contact my line manager to extend my holiday till 31st March, but my leave was not extended, so I headed back to Mumbai.
Traveling back to Mumbai was my first mistake because I took that decision, keeping just the financial factor in my mind. This was because if I had stayed more than my sanctioned leave, the rest of the day would have been counted as leave without pay. I took the train on Saturday morning, and it was a 27-hour long journey to Mumbai. The entire compartment was almost empty, and that was the point I started feeling regret.
Regret
The entire bogie during the rail travel was almost empty, and there were just 13 people when the train reached its final destination. I was alone in my compartment. I regretted every second that I was on that train and kept feeling that I should not have begun with my journey. As the train was moving further, the empty passing station made me more depressed. I thought things would change after reaching Nagpur junction as it was the biggest intermediate station of my journey. As soon as the train departed from Nagpur, I was a bit more concerned as the situation remained the same, and as the next day was the curfew, the situation could not have changed the next day either. 
It was Sunday noon, and I reached Lokmanya Tilak Terminus. The entire station was like a police station because wherever I saw there were people only from the police department and a few passengers. As there were very few passengers, we all had to go through a thermal check. After waiting for 10 minutes, my turn came, and the temperature gun was aimed at my forehead, and I was paralyzed at that point in time. What if my temperature is more than the limit? Will I be detained? 
It came as a relief when I was told to go. Now the question was, how am I going to travel 10 km to my flat. I tried Uber & Ola, but I could not get a cab. I tried to talk to the auto driver, but they denied it. After the continuous effort of almost two hours, I finally got a taxi and headed to my flat. The entire time I was regretting the decision that I took without considering the situation.
Guilt
As soon as my cab entered society, I was stopped and inquired about my travel history by security. I told them that I am not returning from any foreign trip, so they need not worry. As soon as I reached my block and was taking my luggage out from the cab, few people were looking at me as I was some culprit from their window. I reached my flat, and before doing anything, I kept my luggage and went straight to the bathroom. I kept myself isolated because I knew that it took a few days for COVID-19 to show symptoms. 
Now all the time I was in isolation, I was in doubt about what if I had been contaminated by the virus? What if I had infected my roommate? That cab driver? The security guard of the society? As the days were passing, I was feeling more and more guilty about what if I had infected someone back in my hometown. This feeling and thought were making me feel more and more guilty about the mistake I made by ignoring the consequences of my journey back to Mumbai.
Hope
After spending almost 10-12 days now in isolation after travel, and not developing any symptoms, I got a feeling of relief. Now I am hoping that any people who have any travel history to any hot-spot place, whether in India or foreign should isolate themselves. I do have one another hope that the people who are in the front line to fight against this epidemic like doctors, nurses, police administration, sanitation workers, and stores selling essential items should also be appreciated for the effort they are giving for the same. We all know that till the time doctors listen to the people, they are Gods, and as soon as something unwanted happens they are thrashed by the same people, so it is time for us to appreciate that they are not there to charge hefty bills; they are also there to help you when you can't even think of stepping outside because of the diseases like COVID and they are in their hospital treating the infected people keeping their personal feelings of fear and desires aside.
A lot of people think that their immune system is strong or that they are vegetarian, so they need not be concerned about COVID! These are just false. Believing these, walking around carelessly, and disregarding the healthcare instructions is an incredibly selfish act. You can still be a carrier. You can still infect your family irrespective of the strength of your immune system.
Conversely, to keep yourself and everyone safe, all we have to do is isolate and take necessary precautions. If in case you get infected and you survived or couldn't survive, it will just haunt your family. But if you become a reason for community spreading of this virus and you survive, then it will haunt you mentally throughout your life.
As of now, India has almost 17000 people infected from COVID-19, but it hasn't changed that mindset of a few people. Still, people are making a communal angle to point out the mistake that this particular community is responsible for the increase in cases. They may or may not be, but it is not the time to fight about it because we with our family are in this together, and we need to protect ourselves irrespective of the religion we belong to. As WHO had said, the future of this epidemic depends on India, and it also said that the fight of polio & smallpox was won by India when the world did not expect that to happen. 
We all have thought of wanting a break from our busy lives and spending more time with our families. Now we have got that opportunity. So stay at home and try to help the daily wage laborers who are the worst hit by this calamity in every way you can. Stay home, wash your hands, and be safe. Do not travel or avoid movement.
We will get through this together.
---
Featured Image Credits: Wikimedia