The Trials of Deepika Padukone
Vidhi Bubna is a young changemaker working towards making the world a more equal place.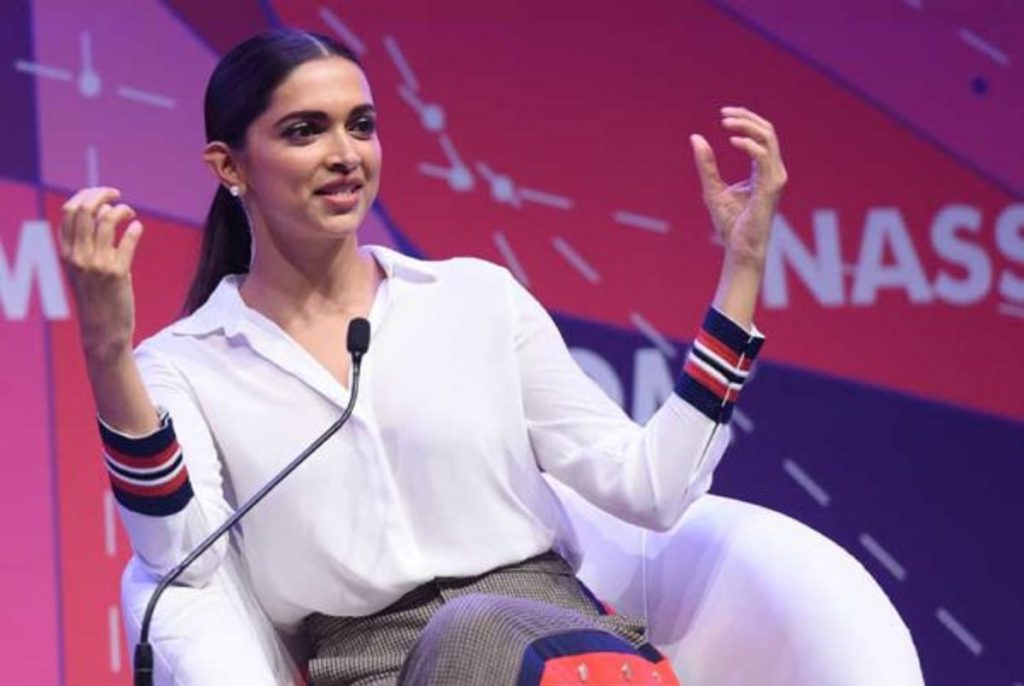 [responsivevoice_button voice="US English Female" buttontext="Read out this Theel for me"]
---
Film actor Deepika Padukone's ten minutes of silent presence alongside Aishe Ghosh, the student union president of JNU during the first week of January 2020 amid protests against the CAA-NRC Bill had come under a scanner unlike anything else before.
Every aspect of her life was dug up and thrown over for public consumption and scrutiny. She was not only facing calls to boycott her then upcoming film Chhapaak but was also targeted by the possibility of litigation. Soon after she had left the campus, the "Boycott Chhapaak" calls began, but she robustly stood with the students, who expressed the resolve with the phrase "Hum Dekhenge Chhapaak", merging the Faiz-Ahmad poem that had enraged right-wingers, with the name of her film.
BJP MP Subramaniam Swamy had announced and called for a legal notice to be drafted and sent to Deepika and the producers if they had changed the name of the accused acid-attacker in the film, who had been a Muslim in real life, to a Hindu one. He asserted that if the allegation was proved, it would amount to a case of defamation.
The film Chhapaak was based on the struggles of a real-life acid attack victim Laxmi, and her battle against a systemic apathy of the country's regime to the injustice and suffering of acid-attack survivors. A PTI report had said that the names of all characters in the true story had been changed, including that of Laxmi, who is called Malti in the film.
To those supporting Deepika, the film-boycott calls provided some comic relief when it became evident that those who were trolling her with screenshots of cancelled tickets were flashing images of the same seats. The trolls had insisted that Deepika's support for JNU amounted to nothing but a desperate promotional bid to draw mileage and promotion ahead of her film.
Filmmaker Anurag Kashyap however, who put photographs of her at JNU as his background and profile picture on Twitter- proclaimed that she had taken a huge risk by doing what she had done. He iterated that she is not just an actor in the film who gets a salary, but also the producer, and thus there was a lot more at stake for her when she chose to enter the JNU campus. According to him, for her to come out in solidarity with students of JNU against hate-crimes and discriminatory citizenship legislation brought by the government was a bold step and she was putting a lot at risk to put forth a symbolic statement.
The trolls had tried to pit her film against Ajay Devgn's Tanhaji, but were dismayed when he chose to ignore the hate-mongering and rather condemned the violence in plain and simplistic words.
Admitting that he was conflicted by the news on JNU, Devgn told PTI: "Whoever is doing it, is wrong. Violence is not a solution to anything, it's just harming our country."
The BJP and the Sangh parivar have always craved for a tighter grip over Bollywood, for it is the perfect medium to spread one's propaganda. It is more so now; with films streaming on OTT platforms like Amazon and Netflix, that the Modi government aspires to bring under the tide of censorship, the same way as it does with digital news sites. Newspapers are muted in their criticism of the government, and television news channels had lost their voice to the force of majoritarian suppression long ago.
For a ruling party that likes nothing better than to unleash and wage its propaganda potential on media- cinema is the obvious next target.
When Deepika visited JNU to express solidarity with the students who had been attacked by masked mobs, it prompted the Bharatiya Janata Party to call for a boycott of her films. The actor had reached the university at around 7:40 pm on a Tuesday evening and attended a public meeting called by the Teacher's Association and Students' Union of JNU in response to the Sunday attack on teachers and students by masked goons armed with sticks and rods.
Though the RSS student wing ABVP denied organizing the Sunday attack on campus, plenty of evidence surfaced that proved the involvement of ABVP activists and supporters in the violence. JNUSU president Aishe Ghosh, who had been injured by the goons, was greeted by her and she also stood as the former JNUSU president Kanhaiya Kumar raised slogans against the violence.
BJP's reaction made it clear that it was alarmed by the A-list actor's presence at the meeting. Tejinder Singh Bagga, a national spokesperson of the BJP, called for a boycott of her films "for her support to #TukdetTukdeGang and Afzal Gang". These terms had been coined by BJP in 2016 to attack and malign the reputation of Kanhaiya and other JNU student leaders against whom a case of sedition was registered, but never followed through due to lack of evidence.
The 34-year old actor had told a news channel that she felt proud that people had come out and raised their voice without fear, in reference to the protests against the amended Citizenship Act, the National Register of Citizens and the violence perpetrated by goons in JNU.
Now she has been entangled with the alleged drug abuse nexus levelled by charges of the Narcotics Control Bureau, which has summoned Deepika Padukone's manager Karishma Prakash and a talent management agency's CEO Dhurv Chitgopekar in connection with its probe.
BJP and its supporters, have very little tolerance for dissenting views, as it turns out. It is clearly not a coincidence that Deepika has now been summoned in a drug investigation case, and Anurag Kashyap who had fearlessly supported her solidarity with JNU has been accused of sexually harassing an actress, who admits that she has never met him. 
Even if the government or specific politicians are not directly involved, the message is still very much clear- if you dare to speak against the government, you are going to pay for it. This would surely have a chilling impact upon anybody who harbors dissenting views.
Filmmaker Vivek Agnihotri who is a part of the ruling party ecosystem, dug out an old interview of Deepika to argue that it was only 'natural' for her to be "supporting the anti-India gang of JNU".
All because Deepika, in an interview, had said that she would like to see former Congress president Rahul Gandhi as the Prime Minister of India one day.
Ranjini Mazumdar, professor of cinema studies at JNU'S School of Arts and Aesthetics remarked that stars can play a huge role in opinion building, and Deepika is an A-list star who mainstreamed JNU in the public domain and left a digital trace for what the stars in the future can do, to inspire youth and the people of India to stand up against violence and atrocities.
Celebrities are powerful and privileged, but at the same time they are also very vulnerable in the new age of media and fake news. For Deepika to come, knowing that she would be attacked on social media and trolled for her act, according to Mazumdar, reflects her stance of support and solidarity with those who have been courageous enough to publicly condemn and protest against violence and atrocities against the teachers and students of JNU.
Featured Image Credits: Clamorworld