Story of the Man behind 'Godfather'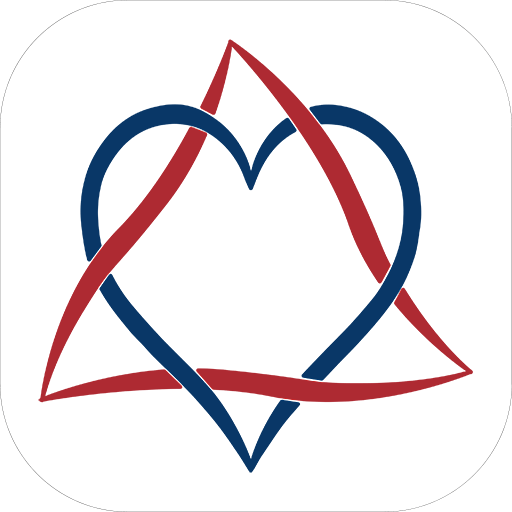 Akhilesh Singh is currently a student at University of Allahabad doing MA in English literature. His interest lies in areas of film study, and film criticism.
On his 80th birthday, we are taking a tour back in time to discover how the great Al Pacino, one of America's finest actors, rose to fame in the entertainment industry and has become a household name ever since.
Acting, according to Pacino, is about "getting in a state that brings about freedom and expression and the unconscious." When asked about how acting gives meaning to his life, Pacino said: "I like anything that gives me routine, acting gives an organization to the chaos I have in my life." And on another occasion, he asked rhetorically, "what can you say about a profession where you can be anybody and do anything?"
Penchant for originality
In preparation for a role he prefers to have, a real source is crucial for him, so that any possibility surrounding the misrepresentation of things shown is dismissed right at the beginning. For instance, he met Frank Serpico, the real-life undercover agent for the 1973 biopic Serpico while trying to copy every bit of his life. It was as if Pacino was figuratively absorbing the man to make his character honest and real. For this, Pacino didn't just imitate him per se; it was more than mere imitation. This special technique of imitation, also known as method acting, first brought on screen by the actors such as Marlon Brando and James Dean, and Al Pacino is one of the few actors to have mastered this method. His lifelong mentor Lee Strasberg once said: "He assumes their (character's) identity so completely that he continues to live a role long after a play or movie is over."
Early life
Although Al Pacino wasn't always the man, he is now. He came from a family of acting backgrounds. "Acting is genetic. I'm genetically an actor," he said during an interview with The New York Times. His parents divorced at an early stage of his childhood, forcing him to live at his mother's house, and there he learned a great deal about movies from the ones he watched in theatres. He would reenact the iconic scenes at home and among his friends. His favorite impression was that of Ray Milland from "The Lost Weekend".
For this reason, his peers nicknamed him simply "the Actor". But little did these people know that their part-time amusement one day would turn into a serious business for this young man. He never took the school seriously, and his teacher would often complain to his mother about his lack of interest in studies. However, his drama-class teacher was quite impressed by his natural gift for acting.
At the age of 22, when he used to perform Strindberg plays in the theatre, he lost his mother. A year after his grandfather's death, whose stories he grew up listening to, Al Pacino's career came to the point that he described as the "darkest period" of his life. "I felt lost," he told The New Yorker magazine. He worked at odd jobs once he was on his own while intermittently auditioning for bunch of roles in various plays produced at the time. He would occasionally seek help from his friends and relatives to survive the bare minimum cost of living. Later he got himself admitted into Actors Studio in 1966 after being rejected on his first attempt years back, where he presently sits as one of the co-presidents working alongside Ellen Burstyn and Alec Baldwin. He finally gained some recognition when he won an Obe and a Tony Award in two consecutive years for the best actor in plays "The Indian Wants the Bronx (1968)" and "Does a Tiger Wear a Necktie (1969)" before joining Hollywood.
Moment of Baptism
However, there's an interesting story for how he landed his breakthrough role for the first time on the big screen.
As we are all familiar with the infamous character Michael Corleone from "The Godfather" trilogy, a college boy turned Mafioso where the whole movie is centered around an Italian-American mafia Vito Corleone (Michael's father) and his family. Pacino played Michael as it is well known, a fictional character invented originally by Mario Puzo in his 1969 novel The Godfather. It was Al Pacino's first movie shooting for a major film studio that made him an overnight sensation who just had the opportunity of working in two main-stream films, and in one of them, he only had a minor role. Panic in Needle Park (1971)- a romantic drama about a young heroin addict, the only movie under his name in terms of playing lead roles in Hollywood pictures. The film received some positive response from critics like Roger Ebert praising it for the satisfying chemistry between Pacino's character and his love interest. Although he had the experience of working along with Sir Charles Laughton and Lee Strasberg to whom he owed his method acting skills, rarely the big companies take the trouble to pick after such talents until they are sure. They don't want to run the risk of losing money on someone who hasn't made the headlines just yet.
After the Paramount Pictures had announced the project for their next film based on Puzo's novel, The Godfather, their first confrontation started with the relative choices for the directors they had at that time. Somehow the job fell into Francis Ford Coppola's hands after the renowned directors like Elia Kazan and Sergio Leone had turned down the offer. Paramount's next trouble was Marlon Brando for the role of Don Corleone, whose notoriety had declined over the years after enjoying his career's zenith in the 1950s. Instead they wanted to cast Laurence Olivier for the same part who was much comfortable to work with. The reason behind it was that recently Brando had suffered some difficulty because of his inconsistent on-set behaviour with other studio producers in past few years but his keen interest and on Coppola's insistence, Paramount was ready to cast him on the condition that if the movie turned out to be a fiasco then these two will pay for the total loss.
Pacino's story was similar to that of Brando's in the sense that Paramount was looking for actors like Robert Redford, Jack Nicholson, Ryan O'Neal, Martin Sheen, and Dustin Hoffman. Most of them were already established actors with at least one or two good movies in their name. Some even auditioned for the role and here again Coppola intervened to secure a safe spot for Pacino in this movie. Coppola liked the way Al Pacino approached this character and so he went for him despite the constant risk of being fired by the studio. Pacino, in a 2014 interview with The Hollywood Reporter, confessed after the producers watched the eight-minute clip from Panic in the Needle Park, they were rather impressed, and that's when the project got underway. Thus began the filming of one of Hollywood's most excellent pictures that not only set the new standards in the crime genre but also introduced a unique style of filmmaking. After the film's release, Pacino earned his first nomination as the Academy Award for the Best Supporting Actor, which ironically he didn't appreciate. He believed it a shame to be nominated in the Supporting category when he had spent more time on the screen than anyone else in the crew.
Reminiscing the highpoints
Pacino's performance in The Godfather put him at the center of one of the greatest cinematic sagas of the century. In the next four years, he received three nominations at the Oscars for his brilliant portrayal of real-life undercover agent Frank Serpico in Serpico (1973) and his role as a gay in the reenactment of a strange case of bank robbery in Dog Day Afternoon (1975). But it would take another twenty years to get him what he deserved finally. He received the Academy Award for the Best Actor- for his role as retired Army Officer Lieutenant Colonel Frank Slade, who happens to be a blind alcoholic in the remake of an Italian film, Scent of a woman (1992). Al Pacino is one of the rare performers to have received the Triple Crown of Acting, which involves the Oscar, Tony, and the Emmy, an honor which only a handful of actors have been able to bear.
There's been much debate as to his artful craft, his clever acting style, and it's no exaggeration when we look at the entire landscape of his oeuvre. In The Godfather, the scene where Pacino's character Michael, an innocent-looking young man, is making up his mind whether to take out the gun from the washroom where it was planted and shoot both Sollozzo and McCluskey who until now have no idea about his intentions- is pure genius. As the camera zooms in his face we the audience can see the look of confusion; there is so much going on in his head. All that Al Pacino is able to say without using a single line. Another specimen of his fine acting can be found in a still from Dog Day Afternoon, the famously "Attica" shouts. In that one scene, his character suddenly out of nowhere becomes a hero in the eyes of the onlookers. In Scent of a Woman, the final speech made by Colonel Frank Slade at the student hearing for in-disciplinary act still echoes in our years.
His other notable works include "…And Justice for All" (1979), which again got him on board for an Oscar nomination in the Best Actor category; and Scarface (1983), a remake of the 1932 film of the same name. In it, he plays a Cuban refugee, Tony Montana, who arrives in 1980s Miami with almost nothing in his hand and rises to become a powerful drug lord. The film has been considered a cult classic for its constant reference in pop culture, comic books, video games, etc.
After this, Pacino took a break from acting before returning in 1990 with the third and the final installment in The Godfather series. It was a sort of a new inning for him compared to his quiet years in the 1980s, performance-wise. He appeared in movies like Glengarry Glen Ross (1992), Carlito's Way (1993), Heat (1995), Devil's Advocate (1997), Donnie Brasco (1997), The Insider (1999), Insomnia (2002), You Don't Know Jack (2010) and last year for the first time in his more than five decades career he worked with director Martin Scorsese in the movie The Irishman (2019). Plenty of these films were collaborative works, but this does not take away the fact that he would still steal the show with his sheer power to influence even the most common scenes. Apart from these major movie roles, he also took part in a stage rendition of plays whenever he could make time for it.
Fans frequently recall his archetypal voice or the memorable scenes from his films, be it "Say hello to my little friend" in Scarface or much absurd "Hoo-ha" from Scent of a Woman or in the court-room scene from …And Justice for All where he shouts out loud, "This whole court-room is outta order". These lines are often quoted or indirectly referred to in multiple cultural events.
An enviable legacy
Al Pacino was also sometimes referred to as Marlon Brando's godson. But unlike him, whose heavy involvement in political scenarios of the 1960s and his own personal, aggressive nature for which he was deemed as a difficult star, Pacino endeavored to work hard to prevent himself from making such mistakes. He began his second journey in the 1990s, and since then he has never looked back. Throughout his career, Pacino has appeared in some of the best films ever made. If all he ever did were to give us fifty years of insights into the minds of his rebellious characters, it would be undeniably venerated as a career well spent.
---
Featured Image Credits: Wikimedia