My experiences with the Indian national flag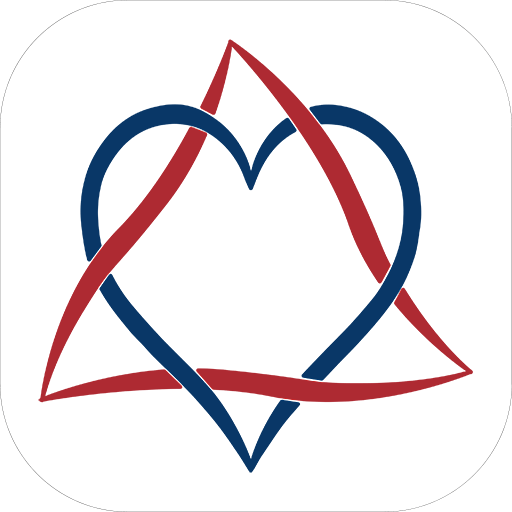 Aaqib Bhat is an aspiring writer, trying to learn, relearn and explain.
A flag is a necessity for all nations. Millions have died for it. It is no doubt a kind of idolatry which would be a sin to destroy

Gandhi
Earlier in May an year ago, travelling from Bangalore to Srinagar, I planned to visit Amritsar, Amritsar is a holy city, for Sikhs, famous for its religious and various other cultural sites. In Amritsar, I visited Golden Temple, Jallianwala Bagh and its local markets. Later, in the second half of the day I planned a visit to the Wagah border.

Wagah border is officially known as Wagah-Atari crossing. It is a border crossing point between two nuclear armed arch-rivals states of India and Pakistan who have been informally, sometimes formally, in a state of war from the days of inception. Each day thousands of people from both sides of the border come to the witness flag lowering ceremony which is preceded by cultural shows and nationalistic slogans. As I reached closer to Wagah, I was surprised to see a massive Indian national flag waving in the air. Surprised not because of the presence of the flag but because of the size of it. I had never seen such a large and grand flag before. Later, I learnt that the flag was 120 feet long and 80 feet wide and was mounted on a 360 feet long pole.

Although the flag was adopted in 1947, the first institution determining the official specifications of flag was set up much later. The Indian Standard Institute established in 1951 determined the flag's specifications: fabric type, dye colours, brightness, number of threads etc. The Indian flag is divided horizontally into three colours of saffron, white, and green, with a chakra at the centre. Saffron indicates the strength and courage of the nation, white stands for peace and truth, and green for fertility, growth, and auspiciousness. The chakra represents the concept of Dharma, an old Indian philosophical depiction symbolising "Wheel of the law". Flag is used to signify respect and love for India. For the people of India, as is understood, it is supposed to act as an object of national unity regardless of one's caste, creed and religion.

My experience with this flag is both interesting and unique; unique because I have come across diverse interpretations and have many profound memories with the flag. The first time I saw an Indian flag, it was during my early school years in a local camp adjacent to a cricket playground. At the time, I saw it as an object related to Indian army. I thought that it was an object that represented them and was thus important to them. It looked fancy, with lots of attractive colours. My perception was a result of hyper-nationalistic movies, which highlighted glory of Indian military men.

This initial experience changed with the anti-India protests in Kashmir in 2008. I was around 12. Chaos reigned. As anti-India slogans were raised, a sea of people suppressed by the state through killings and curfews, participated in long marches. People marching under green flags, travelled distances and Indian flags were torn down at some points. This was the first time I was properly introduced to politics of the region and logic of their flags, about India, Pakistan, and the Kashmir dispute.

I am from a place where we experience cultures of both countries. Whereas the green flag was waved during protests, the tri-colour was mounted on official buildings (mostly in Srinagar), on TV, and on Independence Day celebrations at local military camps where locals were also invited. Now, I understand to an extent what this flag was, and what it represented—both for locals and for the military. For the administration, it signified that Kashmir was a part of India. It had to be depicted well. This became especially clear when once, the entire state machineries were mobilized to lower green flags put up by protestors on tall structures.

In 2009, I was selected into a boarding school instituted on nationalistic lines – to encourage discipline, respect for the country, and to produce law-abiding exemplar citizens. We would practice a parade march for days under the flag for special events like Independence Day and Republic Day. When I visited home after many months, there was an army cantonment on my way home from my boarding school, and they had hosted a large tricolour on a mountain. Whenever I saw this flag on my journey, it reminded me of the tension between the two worlds I lived in, home and school. I couldn't share my thoughts with anyone because firstly, I was from a non-political family, and my parents would have been highly upset with this conversation worrying that I might have developed extreme political tendencies; and secondly, I was regarded highly in my school by my teachers and other students. I considered it my moral obligation to balance both viewpoints by remaining apolitical. During my vacations, I would always find debates occurring privately in local circles in my hometown about separatist politics. While describing their heroic efforts in the regular protests that they participated in, my friends would sometimes mention the word 'flag'— 'Who tore that flag? Who hoisted the flag?'- and so on. Indian Flag for them was a matter of shame depicting the rule of India in Kashmir.
My interest in politics burgeoned during my college days, when I became interested in the Kashmir dispute. My interest in studying India, Pakistan, and the partition developed. With new access to social media and other news sources, I understood what this flag meant to nationalists, especially the hyper-nationalists of India. It was used as a tool by media centres and right-wingers to arouse nationalistic feeling in masses, mostly based on the hate of 'other'. On Independence Day and Republic Day, I saw thousands of people posting their pictures about, or with the flag. National news channels would use it to generate ratings, private firms to advertise products, and politicians to gain public support. I was particularly horrified to see how communal organisations used it for propaganda, and one such incident was wrapping the body of Akhlaq in tricolour. But, what shook me the most was when locals of the Jammu area, led by prominent politicians, marched under a tri-colour to support the rapist of a child, Asifa. I came to the conclusion that one can get away with any crime here by using hyper-nationalism.
Coming back to the Amritsar trip, I wondered why they had installed such a large flag. It confused me at first. But later, when I was trying to articulate my thoughts, I realized that I had held back my emotions because side-by-side to this flag, waved the other flag, of the neighboring country which had separated from this country by going through a violent partition. It was not about its size but about its symbolic representation. It had various purposes, but here, it was designed to show the nation's greatness, to arouse patriotism. Many people boast on social media that it is visible from Lahore.
I have lived with multiple interpretations of the Indian flag. It has enabled me to learn about the wide political thoughts and feelings varying from person to person. I have lived through this experience in parts ranging from the mountains of Kashmir to the fields of Wagah. I sometimes feel confused about how to deal with the varied reality of this flag. Should I feel insulted on seeing the flag as how my friends feel, or should I feel patriotic as my teachers in my boarding school had wanted me to feel. Well to make it easy for myself I live by the phrase, "Indian Flag looks beautiful only in India."
---
Featured Image Credits: Wikimedia