Volunteering at an orphanage – A changing experience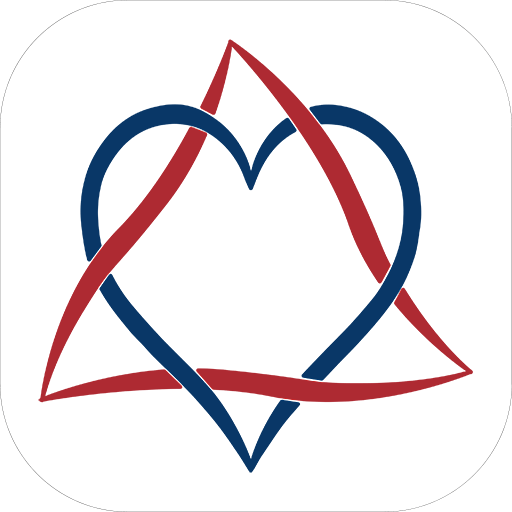 Lalitha was a lecturer in management studies. Completed her post-graduate diploma in management from IPE. She is an avid reader and writes articles, poetry on various issues.
[responsivevoice_button voice="US English Female" buttontext="Read out this Theel for me"]
---
Sometimes, the best things in life often happen unexpectedly. My life was going pretty well at its own happy pace till the day I volunteered to teach at the orphanage. Little did I know then, that this experience would change my perspective on life completely and make me what I am today! I am writing this article to share the incidents that not just etched beautiful memories in my heart but also helped me become a better person.
Six months ago, on one sunny Sunday afternoon, I visited the Future Foundation, an orphanage in Mirjalguda, Hyderabad, for the first time. In the very first instance, I saw this tiny entrance for a small room with a metal roof. A faded banner read "Future Foundation." It gave me all the wrong vibes as I walked towards it.
With a hesitant mind but a curious heart, I entered. As I stepped inside, there was a huge hall with few mattresses and pillows on one side, books scattered here and there, a whiteboard on the left side and a desk to the end of the room where the founder was sitting, trying to feed food to a reluctant kid who was sitting on his lap. As I walked inside, some thirty-odd new and confused faces looked at me – few chewing food and few with their mouths open. It was lunchtime. I waited until they were done. The founder introduced me to the kids as someone who would teach them English from today.
I could see a few puzzled faces, few happy and a little sad; after all, they had to sacrifice two hours of their Sundays to this. Despite their emotions, I was more than just happy, looking at their innocent faces. As I was speaking, I noticed that few of them observed the way I pronounced words, my dress, my watch, etc. and were clearly not interested in listening to me. After I spoke for a while, I sensed the disinterest, and I asked them to introduce themselves one after another. That's when I realized that their English needs to be improved in a systematic and structured manner from scratch. I wouldn't say I was the perfect fit for this job. But, the way they looked at me with that astonishing look on their cute little faces, I felt like maybe I was the perfect one to do this because I felt so connected from the moment I saw them. Those little faces light up every time they see me, and their pure hearts are full of hope to build a better tomorrow for themselves as they take their baby steps in mastering verbs and tenses every weekend.
That brings me to the first learning that I want to share, "No matter what, never lose hope." Hope sustains life.
On one such weekend, I was narrating them a story of Ms.Kiran Bedi when she was young. To make it an enjoyable experience, I didn't name any characters of the story. So, after I completed the story, I asked them to identify the person in the story. "Kiran Bedi," I heard a doubtful voice. That was Pavan, a tall and lean boy who was sitting in the left corner. "Absolutely, that's right," I said as I continued. Just then, the founder who was also listening to this immediately turned to the kids and said, "Wonderful, Pavan! Let's hear a round of applause for him."
That brings me to the second learning I would like to share, "Always learn to appreciate when it's due." We always think it is a very easy job to give feedback. However, it is an equally tough job to appreciate a person, sometimes even when it is due. That one line of appreciation meant a lot to Pavan. The boy who was calm and quiet earlier was no more doubtful or hesitant to ask or say something now.
These kids have taught me great lessons every weekend that I went there. The warmth in their smiles has brightened my mornings. Their approach to life has changed my perspective on living. All that they had was that big hall which served the purpose of a living room, a study room, a dining hall, and a bedroom for 32 boys and girls staying there. But, that did not deter them from spotting an opportunity in every challenge that they face.
Every weekend they had offered me to have lunch with them when they themselves didn't have enough. Seeing the twinkle in their eyes is real and a magical experience. Their untiring efforts to become better people as each day passes have inspired me to be a more proactive, more optimistic, and a more compassionate person in life.
And, this brings me to the third learning I would like to share: "There need not be a reason to be happy." Those kids, despite their poor circumstances and limited resources, are able to be happy every single day. All those reasons that we think are problems did not make them any less happy. This spirit is something I cherish and will remember forever. It is this spirit that gives them the courage to take a step forward and move ahead.
In conclusion, "nothing is taught; everything is learned." Every experience is enriching if only we had the time to notice and take all that it has to offer with an open heart and a soulful smile, just like those kids. So, let us all try to smile a little more often, be hopeful, and learn from every experience that life has to offer.
Featured Image Credits: Flickr