Poem: Endia and Porkistan

A Homo Sapien from Guwahati trying to jot down a few lines on history, politics, international relations and short stories. Sometimes likes to rant like a frustrated millenial of the climate change and n- COVID world.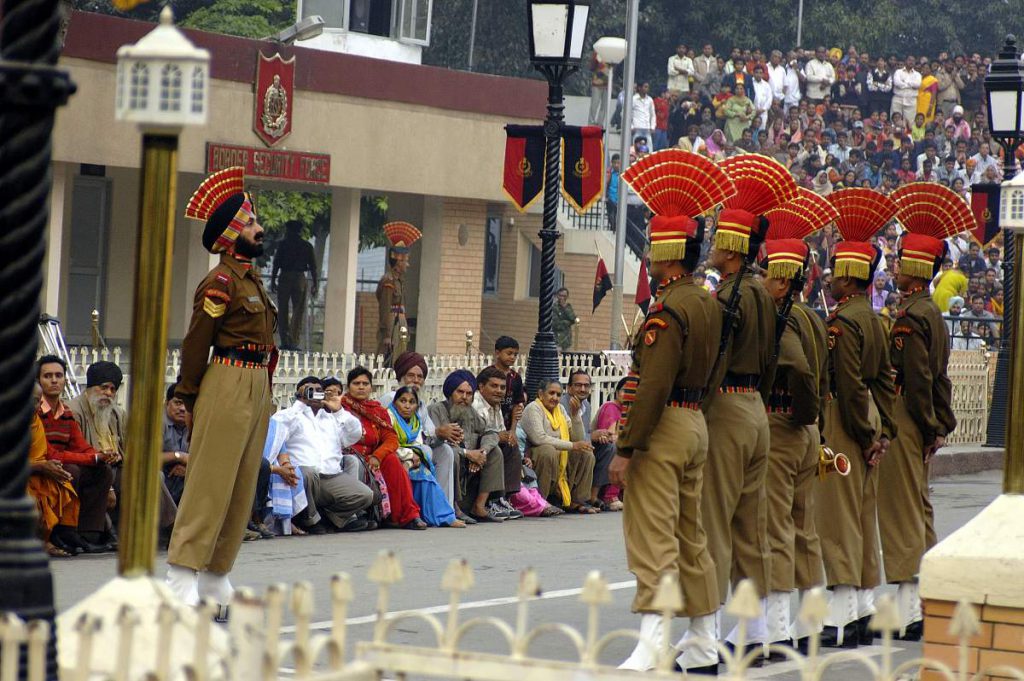 [responsivevoice_button voice="US English Female" buttontext="Read out this poem for me"]
---
Rat-tat-tat!!!
'Another Porkistani Jihadi dead'
'Long live the martyr'
'Endia shall pay'
'A major victory for the Jawans'
'Bomb down Handwara and reduce Budgam into a rubble'
Boom! Boom! Rat-tat-tat
'We shall remember you brave jawans'
'Two more Endian pests down'
'Good job O Freedom Fighters'
'Drop the nuclear bomb on Porkistan'
'Azaadi is near. We shall win'
'Wipe out the Jihadis'
Tap-Tap-Tap
The Social Media became the Somme
'Endians' and 'Porkistanis' entrenched behind their laptops and mobile phones
Short of bullets, words and abuses are hurled and thrown
Promises are made to seek retribution
'Virtual keyboard vampires' baying for each other's blood
With stone hearts, long dead and void of empathy
'Zombied' by the state, media, nationalism
'Why does the other behave that way? Are we wrong on our part?'
'Nah, it flows in their blood. After all they bow to the crescent-Green flag'
'All of them are the same. Beasts and oppressors in tri-colour. Nothing else'.
This is not the Armageddon
But the run-in-the mill 'armageddon'
While 'Porkistanis' are Asurs
'Endia' is the house of Iblis
The Valley is terrorist
The Red-Fort is kaafir
The other is the 'OTHER'
Biologically one but can never be 'ONE'
Endia and Porkistan
Their minds and heart bereft of Punya and Aman– sthaan
Ever-facing two Brahmaastra baan
When they collide, there exists none.
The Casualty is not a 'Porkistani Jihadi'
Nor is it an 'Oppressor Endian'
It is innocence, empathy and sentience
The innocence of Hazim
The empathy for Me'raj
The sentience of Anuj, Dinesh and Sageer
Toba Tek Singhs lying between the Valley and Red-Fort
Claimed by all
But instead of contemplation
Devoured by appropriation.
---
The author has written this to reflect the recent happenings in Kashmir from the following
Anuj and Shakeel
Hazim Bhat
Me'raj
Featured Image Credits: Wikimedia