Corona's differential impact on women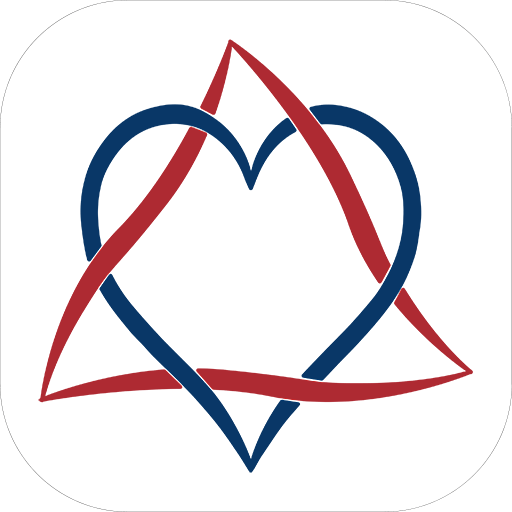 Soumya is a passionate generation equality activist, an ardent reader and writer. She also posts on her Instagram blog @sapien.approach.
Picture Source: Artisiopix
How the invisible COVID-19 virus is revealing the stark reality of gender discrimination
[responsivevoice_button voice="UK English Female" buttontext="Read out this Theel for me"]
---
Researches have always shown that women's bodies bear the worst brunt of a natural disaster, a war, or a pandemic. Notwithstanding the evidence, there has been a diminutive gender analysis of the coronavirus outbreak. There is no other way to the fact that pandemic affects men and women differently. Though there is corroboration that more men are dying than women- either due to the prevalence of smoking, biological or gendered differences, it affects more women disparately.
Women as frontline health workers
Around the world, women are at the frontline of the COVID-19 pandemic response. Them being the majority of health and social care workers at 70% globally leaves them more vulnerable to the disease. In the case of India, the 68th National Sample Survey on employment identified that almost half of the health workforce comprises women, and they dominate almost 89% as nurses and midwives. Yet, women earn 11% less than men in the same industry.
Apart from that, additionally, women carry out three times more unpaid care work than men, which constitute 76.2% hours. Globally, though there has been an increase in the men's participation in household work, it's still half less than what women do. In India, it is worse as men just spend 29 minutes of household work compared to women spending 312 minutes, according to the data given by the International Labor Organization. The school closures are add-on to the women workload with extra childcare and eldercare, restricting them in their economic and social outcomes. It is important for everyone to share the responsibilities at home from cleaning to taking care of each other and reduce the burden of domestic work. Encouraging each other to share the load would help realize how much it can make a difference results in more happy families.
Domestic violence
Though being quarantined ensures safety from coronavirus, it makes women vulnerable to other problems. The United Nations has recognized domestic violence as a "shadow pandemic" now at COVID-19. Worldwide there has been an increase in the number of domestic violence cases, which is no surprise, and it's mostly the husbands who are the abusers. Reports of UN Women have shown 15-35% increase in the cases among the countries with an average of 25% more internationally. Domestic violence is widespread and usually under-reported in India. Like other countries, there has been a spike of more than two-fold since the lockdown with highest in Haryana, Bihar, Uttar Pradesh, and Punjab.
Domestic violence does not just mean physical but also verbal, financial, psychological, and sexual. Most of the women either do not have access to the internet or phone as they are already controlled or they are scared to report such cases because they might be living in isolation, financial dependency, living with the in-laws.
Another reason is the fear of increased harassment, for example, in Kazakhstan, domestic violence is decriminalized and the abusers would return home after three hours from the arrest. Though the given reasons for the abusers are lockdown and the frustration, it is clearly not the justification and measures have to be taken. In Spain and France, women can go to a pharmacy and use the code 'mask-19', and the pharmacist will alert the authorities. In Mumbai, India, a new helpline has been launched named 'Mpower 1 on 1' to report abuse.
Impact on girls
Young girls are facing the increased risk of sexual abuse mainly due to the school closures. There can also be an escalation in transactional sex with older men for financial support and other essentials. In India, children are mostly dependent on government schools where free education, cooked mid-day meals (MDM), with iron and folic acid capsules, supplementary nutrition packages and provisions of sanitary napkins. Because of the lockdown, these essential services are not reaching them. And now with predictions of economic fallout, which leads to poverty, there can be a surge in school dropouts resulting in child marriages across the globe. Girls who are married early might have access to limited resources and not be aware of family planning, counselling services related to abuse and mental health.
Economic crisis
Women are more likely to lose their jobs due to pandemic as the International Labor Organization estimated that 195 million jobs would be eliminated in the industries primarily with women working where most of them being the informal sector and 66% of women working in low-wage sectors. During a pandemic, migrant workers who work in biased female-working sectors are especially vulnerable to exploitation. And no wonder there would be an increase in the already existing 26% of gender pay gap.
In spite of the facts learned from the previous epidemics or outbreaks, policymakers of certain governments have been blind in tackling these critical issues. With gender approach as response and women leadership for recovery, there can be a huge positive difference in the spread of coronavirus. According to the UN, only 24.9% of women are parliamentarians globally. For example, countries with women leaders are already showing low rates of coronavirus like Taiwan (Tsai Ing-Wen), New Zealand (Jacinda Ardern) and Iceland (Katrin Jakobsdottir).
Women health care workers should be provided with essential resources for menstrual hygiene, make sure they are safe from sexual abuse in professional health centers. With women being the majority of nurses and healthcare workers, men also have to be encouraged to take up these positions. This will also result in the removal of the 'feminine' angle towards these roles.
The unpaid care work has to be reduced by increasing investments in child and eldercare. It has to be shared and distributed with shifts in undertaking the responsibilities. And to mitigate domestic violence, codes like Spain and France and also helplines for women has to be available with counselling services. Women having no access to certain services should talk to their immediate family or neighbors. Governments have to provide girls products of nutritional, menstrual and other essentials during the lockdown as well and also ensure they continue their education post lockdown. Efforts have to be made in promoting women employment opportunities.
Finally it's either not the lockdown or the crisis resulting in these effects, but just the existing patriarchal norms and gender inequalities. Frustration or mental health issues due to the lockdown definitely cannot be the justification for any kind of violence as women are also quarantined at home like men and with more responsibilities and increased workload.