Covid19, The 'complete' virus!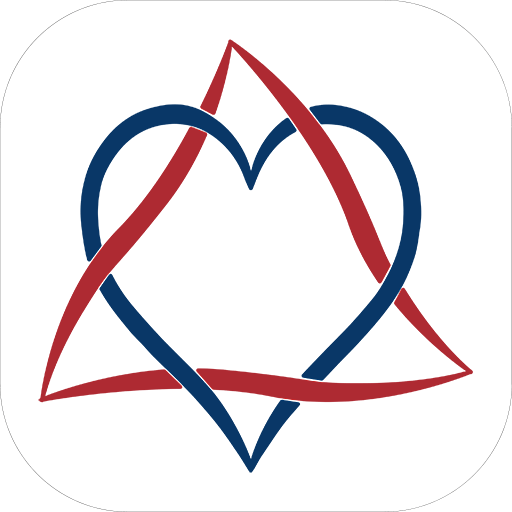 Entrepreneur, and Director of an IoT based startup , Keshav is always interested in exploring and learning in life.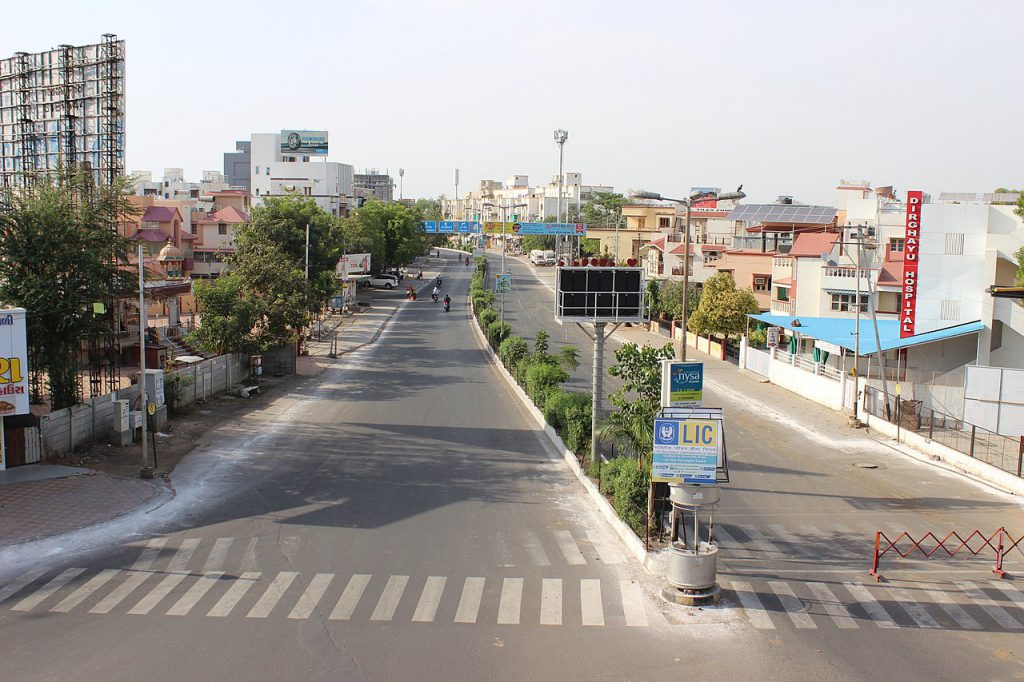 As the lockdown restrictions have started to loosen gradually, the time is ripe to make an assessment of what this crisis has taught us. The ongoing pandemic and the restrictions imposed upon us have had a lot of dark sides. We see the exponential rise in the number of infected and dead people every day. This has led to the development of anxiety and a sense of panic among the masses. The lingering fear of getting infected makes a living a life with normalcy difficult. It is just not the virus that is a threat; the countermeasures taken are offering a lot of problems to many, i.e., migrants, daily wage laborers, small industries, and businesses that depend on the daily income for survival.
COVID-19 has not only affected our health physically but has also been able to induce fear, vulnerability, and uncertainty that has stirred our psyche, and impacted our mental health. It is safe to say that it is a 'complete' virus. On a lighter note, we have finally received something from China, which has lasted longer than its other abundantly found products.
The crisis and its worst victims
In these gloomy times, when people are thinking about their safety and needs, we have turned a blind eye to the workforce, which comprises more than 1/3rd of the informal sector in India. So, the majority of people who work as casual laborers, people depending on their daily wage to support their life, the marginalized, were already hurt by the depressed economy with limited work opportunities available to them, even before the pandemic. As a backdrop to this, the introduction of certain questionable bills had created turbulence in their already difficult lives earlier. The lockdown has disproportionately hurt them in every way possible.
The provision of most basic daily needs like food, shelter, and the need for health care is proving to be a struggle for most of them. Authorities have a serious responsibility to protect the health and well-being of this population specifically. But inadequate measures towards meeting that end had left the marginalized stranded, with buses and railways shut down. The closing of the state borders had disrupted the supply of the essentials, leading to hoarding and fear of shortage, further depriving the poor and weak. The police were punishing the homeless for violating the protocol, but one cannot blame the policing action. It is us, the entire society, who have failed to acknowledge them and provide them with their basic needs in such distress.
These people existed as mere shadows before the pandemic, doing chores for most of us and other menial jobs. Now, as they became visible in groups on the empty roads, violating social distancing norms would escape hunger and return home. And, they are being labeled as the 'carriers of the virus.' How strategically have we shifted the blame upon the lesser fortunate, who just wants to survive and earn his daily bread! These are the very people, the unsung heroes who matter in very significant ways. But more often than not, they go unacknowledged in the mundane affairs of daily life.
The lockdown also brings another matter to the forefront, which people have avoided and generally want to keep under wraps – the violence against women. A sociologist from Bristol University in her research has recently observed that domestic violence cases always go up when families spend more time together. With families confined to their homes during this lockdown, there is a steady rise in physical abuse against women, mostly on the receiving end, with no escape in sight. We can say that "intimate terrorism," a term many experts prefer for domestic violence has reared its ugly head in the wake of the pandemic and the forcible lockdown which has been imposed everywhere.
The anxiety and uncertainty in people's minds due to the breakdown of the economy, loss of employment, or financial setbacks have also triggered social and familial discords. However, our world has never been a perfect place, and for a moment, we can choose to look past this darkness and focus on the bright side to find some solace and better meaning to life, no matter how hard a task it might seem to be.
The silver lining
All through our lives, we learn that no matter how severe or sad the situation is, there is always an upside to it. Or so I choose to believe. On second thought, maybe it is merely human nature that strives to look for positivity despite the challenging circumstances he is faced with. Our good old mathematics teacher taught us to SWOT analyze every decision we intend to make, as there are threats and opportunities associated with each of them. With opportunity, I don't mean to hint at the fact that the crisis provides extra business to AMAZON, BIG BASKET, ZOOM, and other web-based enterprises or MNCs. With opportunities, I refer to the general prospects for self-discovery, learning, reading, being creative, spending more time with our loved ones, self-discipline, and the list can be endless.
Lockdown and familial bonding
The lockdown phase has forced us to live in confinement within the comfort of our homes, and our cellmates happen to be our loved ones. Ironically, keeping the looming danger of the situation aside, this is probably similar to a kind of retirement plan that many of us dream of – to earn enough and live in peace with our family. I guess we could safely say that in the entire history of humankind known till date, starting right from the bubonic plague, to Spanish flu (which did not originate in Spain as the name would suggest) to COVID-19, the lockdown of the 'complete' virus has been very meaningful and useful in some sense, though only for the more privileged lot, besides the sufferings and death of the weaker many.
Our gratitude should go to two people without whom this was not possible- they are – Robert E Khan & Vint Cerf, the fathers of the Internet. The Internet has been the most pivotal player during the lockdown, supporting the system not only as a means of communication but also financially and also as a mode of entertainment. Maybe the lockdown has brought upon us the time to evolve ourselves keeping the traditional methods in mind but also adapt to the new techniques and technology and make the older generations technology-friendly, preparing them for future endeavors. Technology has surely made our lives simpler, more comfortable, and provided us some conspicuous happiness.
Moreover, for most, the lockdown would translate into boredom soon, but it surely has brought happiness to the housewives, especially the mothers. It is not difficult to imagine the joy of a mother who sees her child playing around her, who otherwise remained in school for the best part of the day. She witnesses her child growing up in front of her, teaching them the values and cores of humanity. However, the lockdown surely has made mothers busy, and they might sometimes complain about it, but the smile on her face is unmistakable. The comfort to see her family safe and sitting under one roof is quite evident. Cooking for the whole family has become a source of joy, despite the efforts required. The wonder our mothers have at the precision and patience our mothers have in preparing our favorite dishes to minimize our boredom is a moment they wait for.
While the lockdown of 'complete virus' has still given our privileged a lot, more privileges of working at leisure from the comfort of their homes, the time management and the discipline of the women in the house for daily chores working 365 days a year with no holidays, shows how the lockdown remains indifferent to the lives of some sections. So the lockdown is an excellent opportunity for us to show the women in our houses how much we appreciate them and how much we acknowledge her relentless efforts. Furthermore, what about the happiness of a child who sees his father not going to the office and sitting on a sofa and teasing him just to make him smile? What about the happiness of a father who has worked all his life for his family finally gets a chance to spend time with them? What if we were forced to bond with each other in this situation where we couldn't ignore one another?
Societal and environmental solidarity
The pandemic has not only affected a town or a city but has clutched the entire world. The 'complete' virus has not discriminated against any country, race, or religion. It is not just the complete virus that has bonded well with people. The people, too, have come forward to stand together in solidarity with each other. And this situation has given rise to an opportunity as well as a responsibility to fight the war collectively and strive for a common goal of mutual survival with no place for discrimination. For all generations, this could be a prime example of a new world order where all nations, big and small, are fighting a common war and sharing a common goal of finding a cure. The very idea that life is not only about selfish interests has surfaced in this crisis. The necessity of protecting the world is on display.
Charity, donation, relief camps are being set up all around the world, and many people have been donating their hard-earned money for a better cause. Despite all the blame games that have surfaced, nations, international bodies and NGOs are coming forward to help each other as allies that have been formed for the cause of humanity. When it comes to humanity, it will not exist without a home. Our home, planet Earth, always provided us with everything required for our survival, from shelter to clean air, water, and minerals. All we have done is exploited its resources without realizing the consequences. We have plundered its wealth like greedy thugs. In the process of modernization and technology advancement and the competition of our growing bigger than other nation-states, we have harmed our environment irreversibly, without thinking about the repercussions on our future.
Extinction of flora and fauna, deforestation, air pollution, ozone depletion is a few havoc that we have caused by our actions. The containment measures of the 'complete' virus has witnessed a drastic change in the environment; the chirping of the birds in the morning is a mark of respite by nature itself. The streets of Wuhan are deserted; the authorities have shut down six of its largest power plants; reduction in the use of coal has resulted in clean air in China. People in Beijing have witnessed clear blue skies, which is a scarce site in China, given its massive air pollution. Delhi has always been in the news not only for its increase in crime rates but also its poor air quality index. But the new air quality index shows a significant decline in its harmful air quality numbers coming down to a single-digit PM concentration from dangerous to moderate.
Nature is not wasting its time waiting for us to make policies and take action, as it has started replenishing and repairing itself. NASA has circulated various images taken from space stations showing how a world-wide lockdown has resulted in such massive changes in the air quality and reduction in greenhouse gases in the atmosphere. Maybe it's time we look for cleaner energy and healthier ways of living. We have started to realize that what's on our plate is more than enough, and instead of putting them to waste, it is time to appreciate what we have.
If humans are called machines, maybe it's time to hit the reboot button, keeping the mistakes on our mind and striving for a better tomorrow. So as the world burns in the torment of a 'complete' virus like COVID, let us build a better society after the destruction ceases. We can only do that with a little pinch of optimism.
---
(Acknowledgement: The author would like to thank Arijit Mandal and Ambar Kumar Ghosh for their inputs in this article)
Featured Image Credits: Wikimedia