MUN demands a complete skillset
Ken George is the last year B. Sc (Honors) Physics student at Delhi's University (DU) prestigious St. Stephen's College. Apart from his exceptional academic aptitude, he has also proven to be extremely prolific in extra-curricular activities. He discovered his talent in oratory through Model United Nations (MUN) first in school and then in college. It helped him become not just a great, confident communicator but a better human being through the avenue of exposure and a better grasp of human conditions globally because of his participation in several MUNs. He has won several awards like Best Country Delegation, High Commendation, Special Mention, etc. Now he opens up about his journey in MUN circles in a more personal and intimate fashion.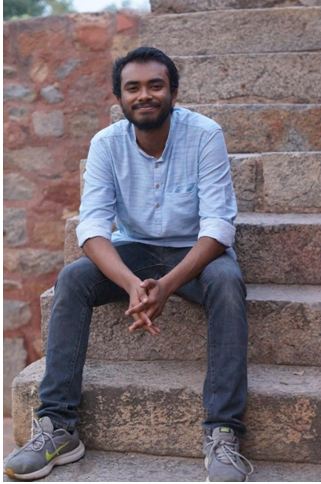 [responsivevoice_button voice="US English Female" buttontext="Read out this Theel for me"]
---
Hi Ken! I believe you have been into MUNs since ninth standard. Tell me what prompted you to take up this activity, which committee you participated in and the country you represented.
Hi Bhumija! yeah, you are right. I have been into MUNs from class ninth. I was a delegate to the United Nations General Assembly (UNGA). I represented Israel. The agenda was the Israel-Palestine Crisis ( chuckles). I think what drew me to MUNs was my debating background. I have been into debates since a very early age – as back as class 5 or 6. But I think more than that I was fascinated by the glamour of it. As a small child, I used to see my seniors donn stylish formals and carry fat files and go to conference rooms to debate international issues. There were colourful opening and closing ceremonies. I was genuinely star-struck, absolutely dazzled by it. So of course I wanted to be a part of this fancy-looking circle. In other words, I am very socially mobile. I think we should all be. Further, since my country was the focal point of the conference and I was a complete newcomer to what was going on, I faced a lot of pressure. I also felt a lot of backlashes. This aroused the fire in my belly, I was convinced to come back stronger. Since then there have been over 20 conferences and I have never looked back. I believe what Khalil Gibran said 'you do not have to be great to start but you have to start to be great.' That's what I did.
I believe you have done more than a dozen MUNs by now. Tell me what should a delegate NOT do in a MUN?
First and foremost – do not get intimidated. I know this is easier said than done. There are certain personas in the room that have such a cocky vibe and think of no end to themselves. This makes many other delegates stutter and get nervous unnecessarily. I have seen many good delegates fail and stutter because of this. On the other hand , there are delegates who would be truly better than you. Especially when it comes to research. There is no end to research and your RESEARCH CANNOT BE COMPLETE no matter how hard you try. But you have to remember that even the champions were once beginners. You will reach there. Try to pick up the best skills from everyone by observing them closely and absorbing those traits within you in silence.
Secondly, MUN is something that has extracted and highlighted the best and worst parts of my existence. They did inspire me to become a better communicator but at the same time brought the grey areas of my personality into the forefront. I am a deeply flawed human being. To hide my own insecurities I became a little snobbish. Whenever someone shone, I made it a point to outshine him/her. I racked up trivial details and blew them out of proportion to suit my purpose.
It was only in the class tenth when I went for my first inter-school MUN and the secretary-general of that particular conference said in his opening address to the house " speech is silver, listening is golden''. For some reason that struck something within me. I have tried to implement this in my debating style. Now I listen and listen very carefully. I realized that even my debating style has considerably improved because of this.
Do the networks you make inside a committee stay with you after the conference is over and what do you learn from them?
Yes of course they do ! This is something I can personally vouch for. Especially when you are in school, your social network is very likely to consist only of your classmates or your batch mates. While doing MUNs outside the preview of your educational institution you meet an entirely different set of people. In my case, I met people whose schools are considered brand names. I am forced to confess that many of them were indeed better orators, better researchers, better philosophers than me. But I would like to answer your question in two parts. First metaphorically and second literally .
Metaphorically speaking, at times I felt I had just brainwashed myself to reach a particular conclusion through a particular path. The exposure I gained by networking in the MUN circuit is invaluable. For instance you and I are debating, there are a 100 million different ways to look at the same thing. The thing we are discussing can burst into 100 million different results. I know the term for it now. It's called dialectical imagination. At the same time, debate has to be constructive especially when proposing draft resolutions. The quality of argument can not be so shallow as to boil down only to infighting about statistics. It has to honor and be bound to a higher purpose, a higher philosophy of life. For me that philosophy is intersectionality. It's about how class, caste, gender, religion, space and time criss cross and yet exist independently with each other that defines any problem and that is what will ultimately define the solution. It is a myth that we cannot reach a consensus (keeping the above values in mind). And it's definitely condemned if we go on fighting forever. So essentially this is what networking has taught me. Debating is actually a tradition, it's honoring the possibility that through a hundred different ways, you and I can still reach the same place.
Literally speaking, yes these networks have stayed with me even outside the conference hall. I am still in touch with many people I met during conferences. We still call each other up not just to brush up about our knowledge of current affairs or public speaking but also other stuff like admission process, entrance exams, CV building etc. I Am also fortunate enough to befriend many of them and meet them socially outside the context of work.
What is your advice to people who would be joining MUNs this year or in the near future in their colleges?
Just join it.
The experience will unfold in front of the individual very subjectively.
They say that MUN culture looks very elitist from outside , especially when school / college students discuss themes like foreign policy, defense, treaties etc. Do you agree ?
Argument- formation is such a lovely skill. It is bound to help you everywhere. This is what MUN boils down to and there is absolutely nothing elitist about this skill. I do admit that it might look elitist from outside but you should not judge a book by its cover, should you ? I have been fortunate enough to travel to many places in India in my graduation and I am proud to say that argumentation flows in the veins of this country like blood. It helps shaping and shifting and recreating the public discourse. Rickshaw wale bhaiya sit down and debate in town squares when they are free and come up with such well framed and articulate arguments, it's an absolute pleasure to listen to them.
I guess the pleasure of learning and growing the skill would not change even if we are in a setting that is more materially privileged.
What are your biggest learning outcomes from MUN and do you think you apply them in some way or the other in your daily lived experiences ?
Yeah definitely! As I said before I became a better listener. I also became quite empathetic. Earlier I had a tendency to brush aside if someone told me a problem but now I have the capacity to connect to someone else's grief by imagining myself in their shoes. I feel light hearted and happier.
Pragmatically speaking , I joined my debating and theatre societies in college. The success I received there originates from my MUN background. Further when placement season starts and companies start visiting college campus for placements, they have Group Discussions (GDs) for shortlisted candidates. The skill of lobbying learnt during MUNs also helps in GDs. Any previous public speaking background is bound to help you in placement GDs and interviews. Besides, winning MUNs looks really good in your CV and the recruiters appreciate it. MUN demands an entire skill set. If learnt properly, it can take you places.
Thanks a ton for talking to me Ken! These are indeed very profound thoughts. I wish you all the luck in all your future endeavors .
Thanks for having me Bhumija.
Opinions expressed are purely personal to the interviewee and neither does the interviewer nor The Armchair Journal endorse them in any manner.