The My Wellness & COVID-19 Survey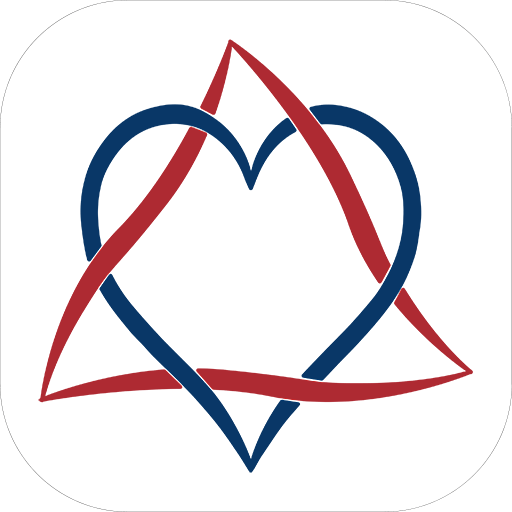 Madhavi Roy (she/her) is a student of psychology & global mental health, and has worked extensively towards generating evidence on the mental health impact of the COVID-19 pandemic through her association with the Addictions Research Group at Sangath.
Muskan has recently graduated from Delhi University with a degree in psychology. She is passionate about mental health awareness in youth and research in developmental psychology. As an intern in the Addictions Research Group at Sangath, she worked on examining the psychosocial impact of the COVID- 19 pandemic.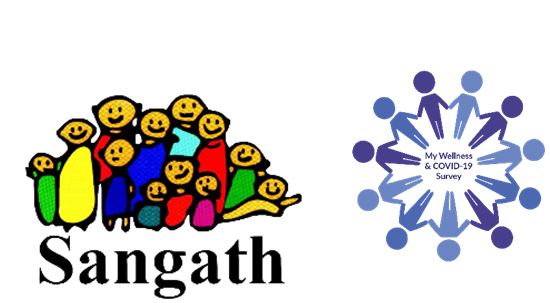 ---
The My Wellness and COVID-19 Survey publishes findings that suggest that most Indians are worrying about their family's safety and facing massive differences in their lives since the onset of COVID-19.
Sangath, India's leading mental health research organisation, is running a longitudinal survey to understand the psychosocial impact of the COVID-19 pandemic & the enforced isolation, and to gather information on the kind of activities people are engaged in during this time.
The study will collect data for 12 months, starting in June 2020, and the results of the first six months are published and discussed below.
India, being one of the most populous countries in the world, has a large number of people forced into isolation for almost 10 months now. The findings of this pan-India survey attempt to understand how different aspects of life have changed with the pandemic—from people's perceptions and experiences with COVID 19 to the extent of their worries & the home-based activities they are engaging in. The focus of the survey is on understanding how mental health and social wellbeing might have been affected due to the pandemic. The Addictions Research Group at Sangath is conducting this survey and hopes to contribute to the existing compendium of public health research on the topic and potentially help develop intervention programs to provide a more sensitive and evidence-based response to the unprecedented challenges presented by the pandemic.
The study follows a longitudinal design and utilises a quantitative approach to analyse its data. The respondents for the survey are English-speaking, adult Indian citizens, and have been contacted during the duration of the pandemic through an online survey. Information regarding respondents' demographics, their health and related health behaviours, their social behaviours & their psychological traits is collected through the survey to understand the impact of COVID-19 on daily life. We are using measures like the Satisfaction with Life Scale to measure subjective well being, the Patient Health Questionnaire to screen respondents for depression; the Alcohol, Smoking and Substance Involvement Screening Test (ASSIST) to investigate the frequency of use and associated problems with substance use, and the Perceived Stress Scale to measure stress levels. In addition, we are collecting data on the kinds of activities people are spending most of their time on while self-isolating.
The study has shed light on many interesting and insightful findings. 1 in 2 respondents reported that the pandemic has made a significant difference in their lives. Further on, 1 in 5 respondents have continued living life as normal and 3 in 5 respondents are staying at home & maintaining social distancing regulations. A prevalent source of worry for the respondents has been the fear of a family member getting COVID-19, with this being the primary source of stress for more than 50% of our respondents. In addition, half of all the respondents have been taking care of elderly family members at home during this period. 1 in 4 respondents is spending more than 6 hours engaged in home-based activities like browsing the internet and working from home. We utilised various psychometric measures to understand the impact of isolation on mental health and found that almost 1 in 5 respondents have high-stress levels and almost 2 in 5 respondents have high anxiety. Since the pandemic has forced everyone to stay inside, more than 50% of our respondents are not engaging in physical activities like exercising or sports.
The findings from this study have helped us understand the experiences and behaviours of people forced into isolation for significant amounts of time due to COVID-19. The impact on mental health, in terms of stress, anxiety, depression and substance use (alcohol & tobacco) in relation to the pandemic is being studied. Additionally, the kind of self-care people are practising (home-based activities like DIY projects, crafts, keeping in touch with friends, reading, mediation etc.) are noted to understand the resilient responses of people in unprecedented situations like this. This will help us understand whether & how mental health and social wellbeing improve or worsen over time, and ways in which people can be helped to cope and maintain their wellbeing levels. The survey also aims at shedding light on how socio-demographic factors and individual characteristics of people might put them at risk of deteriorating mental health during the pandemic. The results from this long- term survey will help policymakers, health care and community-based services come up with evidence-based services as a response to pandemic related life challenges.
In recent history, the outbreak of a pandemic is followed by scientists focusing on the biological causes & effects of these infectious diseases. The impact of disease outbreaks on mental health is rarely examined and remains outside the traditional biological paradigm of epidemic response. We have focused on understanding the implications of the pandemic for mental health to understand fear-related behaviours, precautions taken and home-based activities that might act as a buffer against the risks presented by the pandemic.
Dr Abhijit Nadkarni, Co-Director, Addictions Research Group, and Lead Investigator of the study, shared, "As COVID-19 spread like wildfire across the world and India, the immediate response by policy-makers and health systems was understandably focussed on managing the physical health impacts. In those early days of the pandemic, no one was thinking about the psychological fallout of the pandemic and the consequent lockdowns and social isolation. However, too many of us working in the field of mental health, it was obvious that this viral pandemic was inevitably going to lead to a possibly bigger and longer pandemic of psychological problems. And when we did eventually start responding to the latter, we would be handicapped by the lack of understanding about what was happening. Any strategic and efficient response to a crisis requires appropriate data. And that is what we are trying to do with our survey. We hope that the lessons we learn from the data we collect will help us better prepare and effectively respond to the psychological impacts of the pandemic."
Please visit www.sangathsurveys.com to take the My Wellness and COVID-19 Survey, and read more about it.
You can also view all forthcoming survey results on our website, as well as gain access to support resources and helplines.