The fading art of storytelling in advertising and brands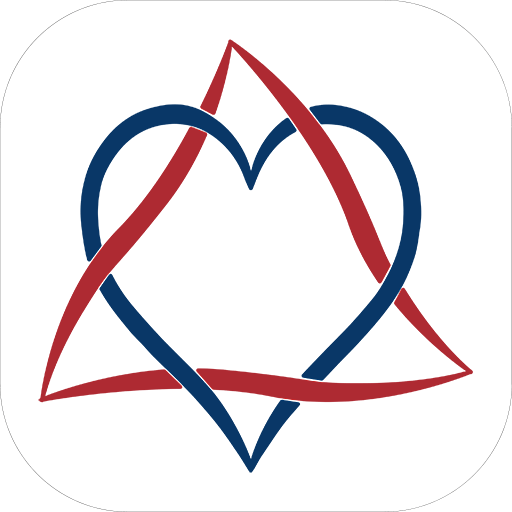 Tanmay is a management professional with educational qualifications from Ashoka University and St. Xavier's College, Kolkata. He is an aspiring writer on matters of life and wishes to follow his passions in pistol shooting and photography.
[responsivevoice_button voice="US English Male" buttontext="Read out this Theel for me"]
---
In the recent Mann ki Baat, our Prime Minister absurdly tried to weave a story around the art of story-telling, especially when old-school and boring information broadcast required more than ever. However, the validity of that voice message in the larger scheme of things can warrant a discussion for some other time. For now, though, the ordeal of sitting for a part of that voice message brought me back to a thought on the fading art of storytelling in branding which I had a chance to articulate a few years back. I pulled out that archive and as I went through it; it made me realize that it is as much relevant now as it was when I first thought about it.
Born in the late '90s, I had the fortune of having my childhood in the glorious decade leading up to the MS Dhoni's iconic world-cup clinching sixer, which is the same time when prune middle-class consumerism in growing India was at its prime with the advent of many local and global brands. Back then, as I watched Shakalaka Boom-Boom and other shows with my grandfather, I used to wait for certain advertisements as they were more entertaining than the show itself – and that is saying something.
I was too young to understand the technicalities, but that wasn't an issue since there weren't any. There were just thirty-second videos with a story which appealed to the kid inside me, and despite the growing clutter of brands around me, those are precisely the brands; I remember even today (and yes, with Top of the Mind recall!!). The country's greatest brands used brand building campaigns and not just ads limited to the boundaries of the product and their corporate identities; campaigns that didn't just have information but also had a soul, in the form of a story – a long-term bonding approach rather than a short-term customer acquisition tool.
To be on the safer side of things, even if we consider that the real essence of marketing communications came into existence post the '90s LPG scene, it has seen almost 20 long years of evolution, out of which I think the last 6-8 years have been on the downside. Sadly, when I see ads today, I realize that they are just about attracting the audience to a particular product and leaving it to them to stay connected to the larger brand identity if at all the firm tries to build that. But it doesn't work that way even if you are Coca-Cola.
With our attention spans undercutting that of a goldfish, and with a parallel meteoric rise in the brand clutter, a story helps create a niche in the minds of the audience where the brand can be safely placed while pure information rather bores one.
Let me elaborate my claim chronologically (oops, I associate with word chronology to Amit Shah now) with the help of some examples – 'Humara Bajaj' established Bajaj as a generic term and positioned the brand as a household-necessity. Pepsi's 'Dil maange more' was a great launch-pad for Pepsi in a market dominated by giants such as Coca-Cola and Thums-up. The Vodafone Hutch dog ad series was just about friendship (and for dog-lovers, a cute pug). Many of the ads didn't sell voice-packs or any call schemes, but still, they went a long way in building the brand, and the company was forced to revive the series a few years back.
Current Campaigns
I don't particularly remember any new campaign of late since I felt that there weren't any good ones. Most recent non-narrative ads have diverted focus from connecting to customers to being nothing more than a talking-catalogue which ends up working like Penrose stairs – with no effective upliftment of the brand. To justify why a brand should go back to long-term storytelling I would provide two reasons.
Firstly, in the past few years where most brands have been reaching out to the audience just by blatantly stating the functional benefits, story-telling is a good way to stand-out.
Secondly, the narrative format also adds a dimension in measuring brand-building success. A marketer can count his ad to be a success when third-party bloggers write about it or the catch-phrase becomes a part of the local colloquial. Asian Paints' "Nayi gaadi? Naya Ghar? Badhiya hai." is still rung around. Getting to be a part of the colloquial has become easier with the help of social media. Parle tried to do that with the Integrated TV and Facebook campaign with the tag "aap toh ye bhi nahi jaante". It took its time though and probably fizzled out (I don't follow social media much), but the brand is differentiating itself from its peers who are focusing only on the flavours of the product. Uber's "apni hi gaadi samajhiye" had become a part of online memes, making it anything but perishable.
According to my analysis, there are three main aspects of a successful ad narrative: Consistency, Simplicity, and Exaggeration.
A story need not be great as long as it is consistent. Say Virat Kohli is a brand and his batting is his story. I daresay that his batting is not extraordinary. I still feel Rohit Sharma hits better, but the fact is Virat is more consistent. That is the crux – that is why he lays claim to the nickname "King" while Rohit is called the "hitman". The power of resonance here comes with reiteration which establishes the brand.
Consistency works better if the same theme is presented with some minor tweaks to keep the ball rolling and the audience cheering. "What an Idea Sir Ji" campaign was best known for its consistency, using the same phrase and face each time with a different story and of course 5-Star's "Ramesh-Suresh" ads. Else, there have been single iconic ads such as Maruti's 2003 "Petrol Khatam hi nai hunda" commercial.
If simplicity is 'y', then y = f (n,t,s,c) where 'n' stands for the number of lines or catchphrases, 't' denotes the duration of the ad, 's' refers to the number of scenes in the ad and the constant 'c' is the story or theme of the ad.
The above-mentioned claim can be made with the help of one silly yet-great example – Fogg's "Kya chal raha hai? Fogg chal raha hai !". This is the only line in the 20-second ad with 4 scenes. The actual killer is the ingenuity of the theme. Many of my lame friends still respond with "Fogg chal raha hai".
Equally important is the power of exaggeration. Exaggeration can take two forms, one being the "deliberate-claims" made by the marketer; case in point – fairness creams, nutrition drinks. This is the kind that is increasingly getting more common and can easily be ineffective, and often draw repulsive reactions from the audiences and regulators.
Then there is a symbolic exaggeration; remember the Happydent ad with the character's teeth used as headlights and torches, or the Ambuja Cement ad featuring Khali who keeps breaking the walls of his house? The second exaggeration doesn't fall in the category of unrealistic claims but is just a way to establish an honest message into the minds of the people for long, just the way we do via bedtime stories.
That said, sensory-branding via TV ads is impossible without symbolic exaggeration since a viewer isn't convinced when someone just states that a flavour/smell is delicious; case in point – Center Fruit's "Kaisi jeebh lap-lapayi" which gives a memorable sensory stimulation while keeping away from false claims.
Conclusion
If one can notice, most of the above ads have two things in common – A humorous stance and a slice-of-the-life essence.
I referred to my childhood at the outset because I believe that a marketer should treat each viewer as a child, only then can he come up with a great narrative. A child is lazy to process facts and he/she immediately associates a feeling/emotion/word to a brand and thus is a loyal harbinger. If the marketer has learned about heuristics and behavioural science, she cannot deny the science or logic behind that argument, and also the reason behind the fact that for the 2000s kid the word "daag" brings Surf-excel to mind.
One can say that in a country of substantially uneducated yet growing young population, this is a very safe approach, and needs to be revived, especially by the tech and other firms which are focusing on Bharat (though I disapprove of that terminology) in their quest of tapping the next billion users, who I'm sure would love good stories.
Featured Image Credit: Flickr