Powerplay in a post-COVID world: India – USA relations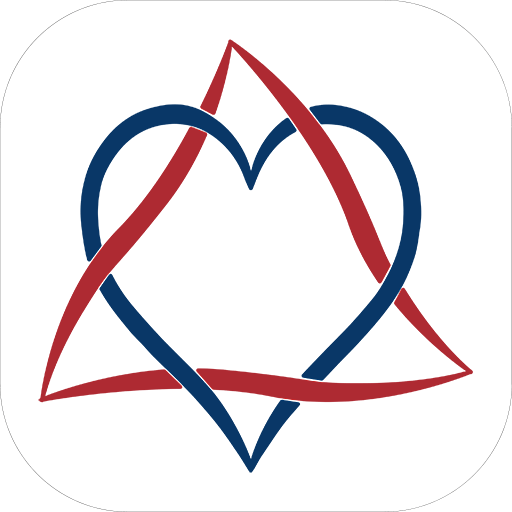 Deeksha is a M.A. Political Science Student at Pondicherry Central University. She has worked with various organisations and think-tanks. Her basic areas of Interest includes-gender relations,women studies ,global terrorism etc. She hails from Assam.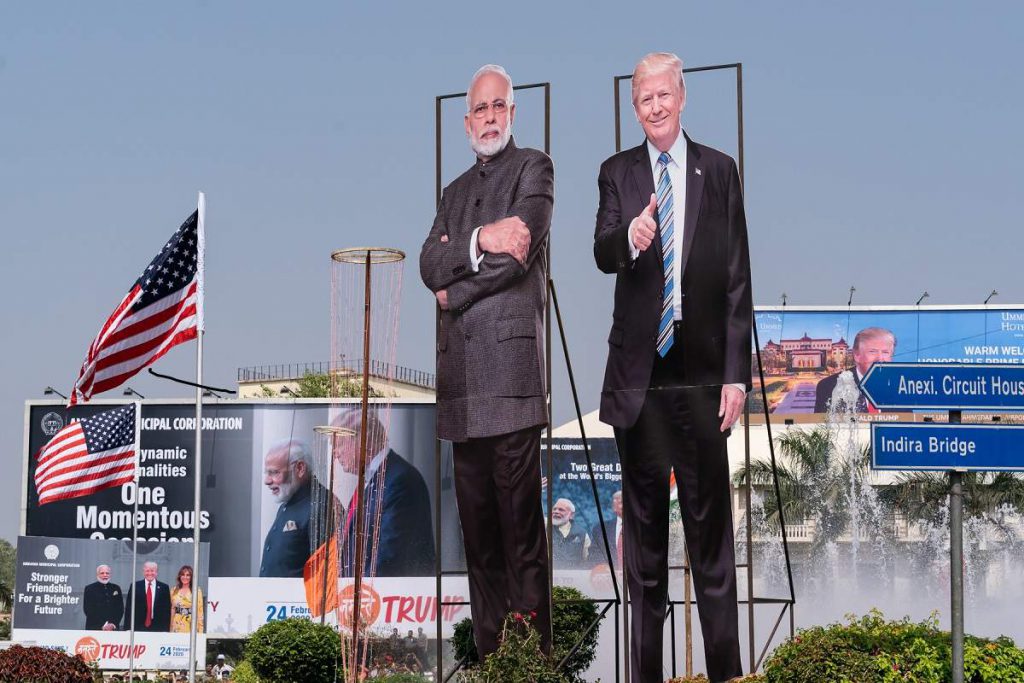 [responsivevoice_button voice="US English Female" buttontext="Read out this Theel for me"]
---
COVID-19 – the global pandemic has brought about new patterns of structuring politics globally. While it has brought about fresh cracks in the diplomatic relations shared with China by many countries-as, Covid-19 has drained many world powers both economically and structurally. Covid-19 has brought about harsh realities both on the grounds of the production capacity of China and also how ignorance can lead the entire world to fall on its knees. Eventually, many new diplomatic ties have been forged in the Covid-19 scenario, which speaks of strong bilateral ties between the U.S.A and India. India has well proved some expertise in health platform by producing home-made remedies to fight back Covid-19. China possessing one of the best medical networks, has so far failed to provide the world with a vaccine for the virus it created, while Russia claimed to have its own Corona Virus Vaccine recently. India, too opted for Ayurvedic oriented medicines to reduce the impacts of Covid-19. This extraordinary situation is serving as the context for driving major international issues presently.
The background
As the world suffers in the hands of the pandemic unleashed by China, the dynamics of great power politics takes a new turn altogether. Some great powers are, on the one hand, losing legitimacy over major issues, while many others have gained prominence on major issues and are emerging with new ideas to deal with the global pandemic and forging new relations globally. While Beijing is reaping the benefits out of the global disorder by bringing some countries to its knees and boosting both its economy and military prowess. China has tried to compel the rest of the world by using Covid-19 as a weapon to emerge as a global leader-by supplying medical kits and expertise to other nations-while criticizing Donald Trump and assuming a negligible competition from India in the war against COVID-19, and on the other hand, waging an information war on Europe. Also, the World Health Organisation (WHO) losing its credibility to China has disappointed other stakeholders, a situation of which China has well taken advantage of. Whether global governance shall be the biggest casualty or new ties of diplomacy can be formed in this war for life remains a question. Whether there shall be diversification in the economic chain or not is also doubtful and extremely uncertain. Under such circumstances, it is crucial to see the evolving power dynamics between India and the USA in light of the Chinese threat and the major global health crisis.
India-USA-China dynamics so far:
On April 1, 2020, India and China Celebrate 70 years of diplomatic ties-possessing populations of nearly 1 billion. Since the principle of –"Hindi Chini Bhai Bhai," the relations between both the powers have evolved through major challenges and tensions. From the 1980s, both sides agreed on settling the border disputes through bilateral talks based on mutual trust, friendship, and cooperation.
In this spirit, the current leadership of both countries, Indian Prime Minister Narendra Modi and Chinese President Xi Jinping, have collaborated on a number of issues-development and many regional and global issues under "hometown diplomacy." (70 Years of Diplomatic Relations between India and China(1950-2020))
However, unfolding developments have brought up new cracks in India- China Relations. The recent military attack on the Indo-China border by Chinese soldiers leading to the death of army personnel has waged a cold war between the two powers. India has made some efforts to reduce its economic and technological dependence on China. Accordingly, Prime Minister Narendra Modi hardened India's stand by banning 59 Chinese apps in India, which is evident of the deteriorating relations between India and China. (Fickling, 2020)
USA-China relations
Though the USA and China don't share close diplomatic ties with one another yet, they have shared quite a stable relation with each other, keeping aside the open conflicts between the Korean and Vietnam War. More recently, since 2019, both the countries are engaged in a trade war, and Chinese direct investments in the U.S. dropped to 5 billion. (CGTN)
The origin of Coronavirus in Wuhan, China, has added new dimensions to the trade and technological war between the US and China, and now issues surrounding the South China Sea and Hong Kong forms its new areas of a "New Cold War." (Lee, 2020)
Do India and the US perceive China as a common threat?
Jeff Smith, a research fellow, working with The Heritage Foundation in Washington, stated that U.S.A lends its support to India regarding the border dispute that took place on 29th June 2020, basically being suspicious of China leading the military front globally. And U.S.A is quite clear in supporting India and opposing China on all fronts. Even U.S.A plans to ban many Chinese apps following the footsteps of India. The Chinese have for long remained uneasy regarding the strong bilateral relations shared by India and U.S.A and have always tried to bring cracks in it. (Krishnan, 2020)
Both India and U.S.A perceive China as a common threat. While both the nations have collaborated in many fronts starting from economic, political to the military – they see China's presence and influence in the Indian Ocean Region(IOR) and South Asia as a major threat to their mutual co-existence in the international sphere. China has been engaging in building secretive naval bases in the Indian Ocean Region(IOR) and is also planning for a future base by collaborating with Pakistan in Pakistan's Gwadar.
On the other end of the spectrum, U.S.A and India's bilateral relations are about to blossom in a wide variety of fields-starting with counterterrorism, joint protection of critical sea lanes, and close cooperation on security investigations.
The future of the stronger ties between India and US in the Post-COVID era
Covid-19 has hit hard and smashed the economies of major countries in multiple ways. Countries faced acute economic crisis and fallouts due to worldwide lockdown that Covid-19 made nations to undergo. While arranging PPT kits and establishing quarantine centers and proper healthcare facilities have created new challenges for world powers. Moreover, Covid-19 has surged both the mortality rate and also reshuffled the entire global economic balance of the World. But it would not be wrong to state that it has not crushed the bilateral relations that India shares with the U.S.A. Throughout the entire pandemic, both have helped each other in dealing with the pandemic through numerous exchange programs and have increased and indeed strengthened the bilateral ties.
The United Nations have been very approachable in initiating discussions with India in finding ways to manage economic and commercial revival while not depending on countries such as China. China is beginning new institutionalism in the Indo-Pacific Region to which India and U.S.A are giving a tough competition. India and U.S.A are planning to enter into a cooperation based on pragmatism wherein they would be establishing a firm position building around global politics.
According to some experts, the trade ties between India and the U.S.A in the post-COVID 19 scenario are likely to be negatively affected due to fallback in oil and defense lines of both the countries. But, the logic here lies that with numerous IT students from India contributing to the U.S economy and the outstanding performance of Indian ayurvedic and pharmaceuticals in serving the US, the ties are to be strengthened more precisely between both the Powers. (New Challenges and Opportunities to define India-U.S ties in the Post-COVID 19 World, 2020)
What can be the possible challenges to India's closer integration with the U.S.A?
Every engagement comes with its own set of challenges, and so does India-US bilateral engagement. Setting aside the Medicine Diplomacy of India over many countries, U.S.A is also suspicious of the close ties shared between India -Russia on the military front. India brought many Mid-29 fighter Jets from Russia to act as a deterrent against the deployment of Chinese arsenals in the Indian Pacific, which worries the U.S.A of their relations with India. While India's partnership with the U.S.A has accelerated probably due to India's concerns about China and the positive role of the United States in opposing China thoroughly. However, India-Russia's robust relationship in arms transfer can be depicted by the recent transfer of the S-400 long-range system to India. Also, Russia offered three more Kilo-class submarines to be joining the other 15 submarines in the Indian Navy soon. (Rajagopalam, 2020). It has created some unease for the US. However, the U.S.A considers its relations with India as a major diplomatic strategy for maintaining its long term stability and geostrategic influence in Asia.
US's diplomatic Outreach
Covid-19 reshuffling the entire balance of power totally has obliged many nations to join hands together to rebuild the economy. The United States has started discussions with many nations-India and five other countries to reduce its financial dependence on China and to formulate a new strategy to rebuild their economies crushed by Covid-19. The countries shared common objectives in –" Combating the pandemic and finding out new ways to deal with it" while increasing connections on fronts of transparency and international trade and cooperation. New Zealand and other nations that joined for a meeting through video Conference recently stated that they opt to rebuild global supply chains once again. (U.S, India and Five Other Nations talk Post-COVID Trade, 2020)
In another webinar conducted by CEO Clubs Exclusive Webinar- A Panel Discussion on " Global Healthcare System Innovation and Transformation during and after the Pandemic" in May 2020, influential scholars from the U.S.A and India discussed how to rebuild major medical systems worldwide.
In another panel discussion on "Covid-19 Crisis-The Global Economy Reshaping,"-prominent speakers highlighted how U.S.A is looking beyond China. U.S.A and India are now more connected and are looking forward to opening up avenues in the travel & hotel Industry to boost the people of people contact and tourism between two countries in the upcoming future.
Conclusion
It is crystal clear from the above discussion that India and U.S.A are heading towards a powerful and vibrant bilateral diplomatic relation that shall nurture post-COVID foreign policy discourse. While restrictions on travel might be a major obstacle in fulfilling all the parameters of this relationship immediately, continuous virtual interaction between scholars, policymakers, and political leadership of both nations shall help in the long run. However, India should try to balance its proximity with the US and its military ties with Russia. The US should also focus on finding new ways to amicably part ways with China and look forward to a better diplomatic relationship with India in numerous fields and evolving areas of mutual interest. 
Bibliography:
Colley, D. C. (2020). China's Ongoing Debates about India and The United States. ASIA DISPATCHES .
Krishnan, A. (2020, May 25). U.S. is now more clear in support for India on China border issues,says Researcher. The Hindu .
Lee, Y. N. (2020). U.S.-China relations are headed for the 'darkest chapter' yet, says Eurasia Groups.
New Challenges and Opportunities to define India-U.S.A ties in the Post-Covid 19 World. (2020). Business Line .
Pant, H. V. (2020). Covid-19 has sharpened great power politics. ORF .
Rajagopalam, D. R. (2020, May 1). India-Russia Defence Ties Amid Covid-19. The Diplomat .
U.S,India and Five Other Nations talk Post-Covid Trade. (2020, May 13). The Economic Times .
Where are U.S.A China Reations headed? (2020). CGTN .
Featured Image Credits: Flickr