Haryanvi family shifting to women's emancipation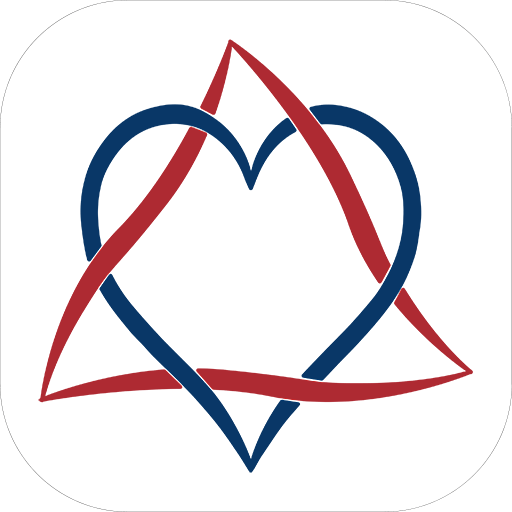 Shivani Godara is an undergraduate student pursuing BA(Hons) Political Science at Indraprastha College for Women, University of Delhi.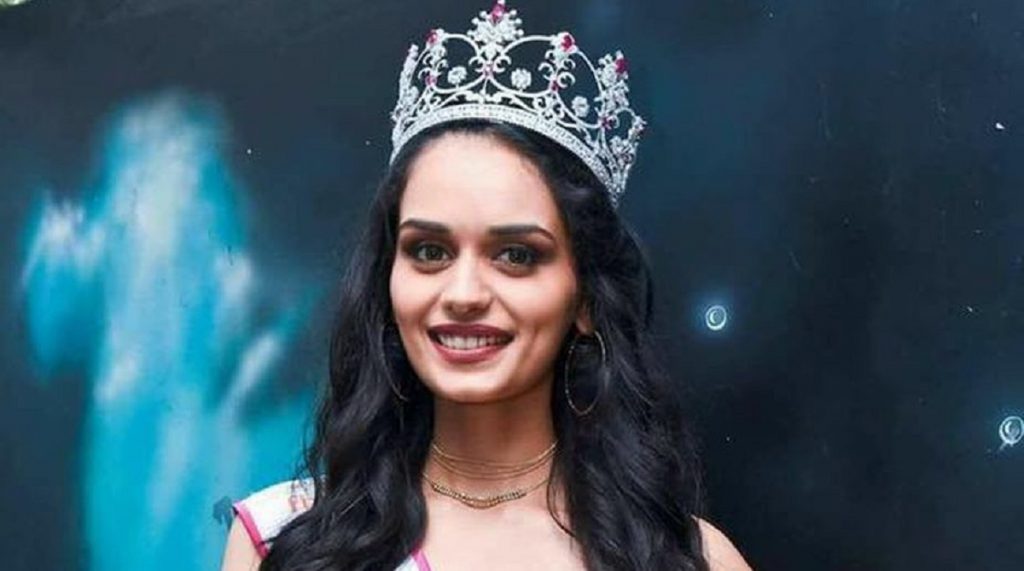 [responsivevoice_button voice="US English Male" buttontext="Read out this Theel for me"]
---
Haryana has always been in the news headlines for some or the other reason like female foeticide, lowest sex ratio and the restrictions that the family and the Haryanvi society has imposed on women who are chained in the prevailing patriarchy. However, this general notion is experiencing a major shift in recent times.
It is a widely believed notion that Haryana is a state in which patriarchy is deeply embedded in the society, family and cultural practices. Thus, it has been a widely believed notion that Haryanvi families have been traditional, conservative and patriarchal when it comes to women's autonomy and freedom. But this scenario is experiencing a major shift. Many instances from Haryana are pointing towards the fact that women are no more limited and confined to the kitchen and the four walls of the house, rather they are transcending these boundaries. This somehow points to the fact that Haryana which is considered as a strictly patriarchal state is now experiencing a major historical shift towards women's emancipation in many terms whether it's economic, political, social or cultural.
Women of Haryana moving out for work
Some observe that women from Haryana in recent times are moving out from their homes to work as compared to earlier times when they were expected to stay and work in the house for the family. Example of Jindal Steel Factory in Jhajjar shows that women are transcending home boundaries. At the Jindal Steel Factory in village Rohad, district Jhajjar, women have taken positions on the factory floor ever since the first batch of trainees set off on a four-month training course in May 2016. They went through learning how to operate machines and rules of etiquette on the factory floor. 27 young women emerged and thus were ready to work. Just over a year later, 72 women have completed training as part of a public-private partnership between JSL lifestyle and Disha project- a partnership between UNDP, India Development Foundation. Although women in Haryana had been working in fields, hardly in earlier times were they allowed to pursue their careers or move out for work. But fortunately, things are changing nowadays.
More women pursuing higher education than men
According to the All-India Survey on Higher Education(AISHE) 2018-19, more women are pursuing higher education than men, a sign that many boys quit higher education. In Haryana, there are more women teachers (18,616) in higher education than men (17,061). Haryana has 9.28 lakh students pursuing higher education. Out of the 4.71 lakh are female (50.77%) and 4.57 lakh male (49.23%). The figure shows both regular and distance education courses. This data shows that women are allowed to pursue higher education just like men in recent times and they are now hardly discriminated against and discouraged in this aspect. These figures point to the fact that they allow women to pursue their education.
Wind of change
Breaking the oppressive cultural centrality of ghunghat in Haryana
There have been many instances when women have criticized the traditional stereotyped notions of patriarchy and not only criticized but broke the age-old oppressive tradition of wearing ghunghat. The very act of criticizing also proves they are moving towards emancipation. Recently, many women achievers slammed the Haryana government for calling ghunghat the state's identity. Some women also gave up the practice of wearing ghunghat and are encouraging other women of the state to do the same.
In an issue of Krishi Samvad, a supplement of the state's government's monthly magazine Haryana Samvad, a photograph of a veiled woman carrying cattle feed on her head was carried with the caption: "Ghunghat ki aan-Baan, mhare Haryana ki pehchan." The advertisement has garnered sharp reactions from Geeta Phogat and Kamlesh Panchal. Instead of taking pride in the daughters of the state who have moved far beyond the veil and become achievers, the state government seems to convey the message that pride lies behind the veil. In Haryana, women are giving up the ghoonghat and taking selfies. Earlier, top shooter Heena Sidhu from Haryana skipped an Iran competition after refusing to put the hijab, but she is not the only one. There is a revolution going in the heartland of Haryana. Women married into conservative, wealthy, land-owning households are casting off the veil to face the world.
Removing the veil has been symbolic in more ways than one. Women in villages like Dhauj and Mirzapur feel that they have gained the confidence to speak about their rights. Dhauj sarpanch Nazma Khan, feels her coming out of purdah has encouraged other girls. She says 'There is innate hypocrisy among people, they don't care about ghunghat when you have to cut grass, or help in the harvest or earn a salary. Then why must we submit to a veil at home'. Nazma Khan, sarpanch of Dhauj in Faridabad fights a rather strange battle. She wants to abolish the practice of wearing ghunghat. The ghunghat, like the burqa, is seen as curtailing a women's rights, relegating her to the domestic sphere and repressing her economic and social freedom. Behind a ghunghat, a woman becomes a faceless, nameless abider of stringent notions of respect, duty and honour. 'Respect is in the eyes of the beholder, not in a piece of cloth', says Nazma. While Nazma has not worn the ghunghat for 8 years now, she is now taking up cudgels for the women from Faridabad's Mirzapur village. Rising levels of education, political empowerment through panchayat elections and a gentle nudge from the district administration have all played their part in ushering a change in mindset. Now we often get to hear about Haryana women giving up ghunghats.
More women claiming inheritance
Rising property prices in parts of India helped achieve what women's rights groups have tried and failed to do for decades- get more women to claim their inheritance. But an increase in property prices near the Indian capital, New Delhi, also including some parts of Haryana, particularly located near the capital has pushed more women in Haryana state to claim their share, gender and land rights experts have said. A 2005 law gave Hindu women across India equal inheritance rights but few have made claims.
"Despite laws that give rights of inheritance to women, low levels of education and a strong patriarchal tradition can rob women of these rights. But because prices of land have sky-rocketed in these areas, women are being pushed by their husbands or fathers-in-law to claim their share of the family property, or at least be compensated for it." (Prem Chowdhry,1993). This claim of inheritance is bringing a change in the picture of Haryana where women were supposed not to expect property from her natal home.
Women of Haryana shining
Women of Haryana are coming out from their homes and earning their name and fame, thus making the entire country proud. They are no more restricted to the roles that confine them to their homes. This is clear from taking into account many examples where Haryana women have left their mark.
Recently a Haryana girl, Pooja Sund has risen to the post of director, Technology and Analytics in Microsoft, USA, a major IT company. Many Haryana women were seen contesting Assembly polls. Actor to wrestler, many women candidates were in poll limelight. Women were in the limelight in the recent 2019 Haryana Assembly polls, with the ruling BJP and opposition parties fielding many prominent women. The INLD( Indian National Lok Dal) fielded 15 women candidates, the highest amongst all the parties. The BJP had fielded 12, the Congress nine and Jannayak Janata Party(JJP) of Dushyant Chautala seven.
Wrestler Babita Phogat(Dadri), TV Actress Sonali Phogat (Adampur) and London -returned Nauksham Chaudhary (Puhana) were among the young faces of BJP. Haryana women are leading in many spheres whether its sports, education or business. Haryana won the 10th Hockey India Senior Women National Championship. Haryana thrashed SAI 6-0 to win the 10th Hockey India Senior Women National Championship 2020. Thus, Haryana women are shining in many spheres whether it is politics or sports. They are no longer limited to their homes.
"Happy to see people from Haryana looking at women differently": Miss World 2017
Miss World 2017 Manushi Chillar feels happy to see that people of Haryana are looking at women differently and says that her beauty pageant win will bring about a change and will encourage girls from her state. "I think when women or people from any community do well, it is an enormous encouragement for all girls especially in a place like Haryana, which people presume that women are looked down upon but now the map is changing", Manushi told IANS when asked how her win will give a new life to the girls of her state. "I am happy that people from Haryana are looking differently at women now. Yes, there was not much participation in the beauty pageants from my state but now the map is changing and I am happy that girls are becoming beauty queens" she added. Women of Haryana who were earlier kept away from Bollywood, dance, music and such other things which were stereotyped of making them corrupt, are now allowed to follow their passions. Manushi Chillar is one such example.
India's youngest shining stars
Many young girls from Haryana are now making India proud who were earlier expected to stay at home and help their mother in household chores. But this is not the case now. Shaifali Verma hails from Rohtak, Haryana. She is just 16 years and already has reached milestones. Shaifali is the youngest cricketer to represent the national side on an International level which breaks the record of her idol Sachin Tendulkar. Manu Bhaker, a teenager won a double gold medal in ISSI Junior World Cup. She is the youngest India to win a gold medal at the ISSF World Cup. The Phoghat sisters from Haryana are another example. Surely there is a change and young girls are often encouraged to pursue their goals and that is why we can see many Haryana girls making India proud. Their passions are no more overlooked by the Haryanvi society.
The blurring of caste boundaries in marriages
Khap panchayats to some extent are now allowing inter-caste marriages. Amending more than 600-year-old norms, a khap panchayat has allowed inter-caste marriages. The historic decision was taken by a 5 member committee of the Satrol khap panchayat in Narnid village. The panchayat allowed marriages within 42 villages under its jurisdiction, which till now was banned. The khap, however, continued to ban inter-caste marriages in the same and bordering villages and same-gotra marriages. The state is notorious for honour killing of young men and women who dare to marry outside their caste.
"Terming the move as 'courageous', head of the Satrol khap panchayat Subedar Indra Singh told Economic Times, 'The decision was taken in the wake of declining male-female sex ratio in the state and the changing social fabric of the society.'The decision has been welcomed by heads of various other khap panchayats in Haryana and many of them are mulling the idea of implementing the decision in their respective regions as well. The representative of Naugaon khap in Jind district and sarpanch of the Bibipur village Sunil Jaglan said, 'It is a brave move and has shown the way to other khaps also'."( The Economic Times)
Shift towards liberation
Women in recent times are no more confined to the kitchen and the domestic sphere but are experiencing liberation in the domain of education, job opportunities, choices in terms of career and choosing a spouse or in decision making. This shows the change in the mindset of Haryanvi families and society. Thus, a shift can be seen in recent times towards liberation as in earlier times this wasn't the case. Therefore, it can be inferred that women are transcending homebound roles and are achieving new heights. Haryana is now experiencing a transition in a positive direction for the emancipation of women.
References
Chowdhry, Prem. Political Economy of Production and Reproduction: Oxford University Press, 1993
Chowdhry, Prem. Persistence of a Custom: Cultural Centrality of Ghunghat. Vol 21, No.9/11,1993,pp. 91-112
 Kak, Shakti: Rural Women and Labour Force Participation. Vol. 22, No. 3/4,1994, pp. 35-59. 
Srinivasan, Rama. Toward an Alternative Future: Eloping Couples, Citizenry and Social Mobility. Rutgers University Press,2020. Pp 143- 160
Ahlawat, Neerja. The Political Economy of Haryana's "Khaps". Vol. 47, No. 47/48, December 2012, pp 15-17
Ahlawat, Neerja. Marriage Norms, Personal choices and social sanctions in Haryana. Vol. 64, No. 1,2015,pp 91-103.
Image Credit: Clamorworld