Gulabo Sitabo – Worth a re-watch?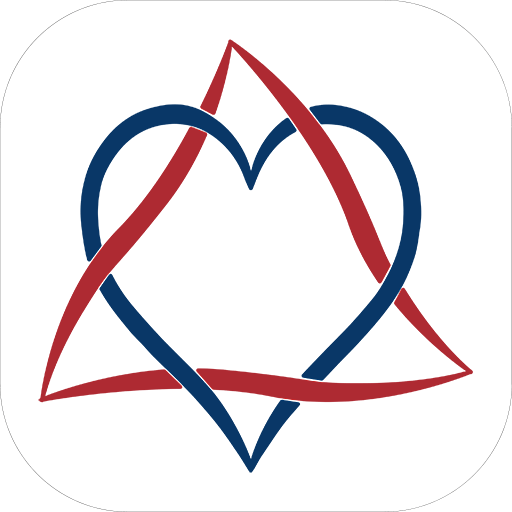 Apurbaa Sengupta is a final year undergraduate student of Political Science in Jadavpur University, Kolkata.
[responsivevoice_button voice="US English Male" buttontext="Read out this Theel for me"]
---
Accepting a myriad of changes in every sphere of our lives is now a part of the 'new normal.' One such bewildering announcement on social media in the horrific 'pandemic month' of May was the release of Shoojit Sircar's Gulabo Sitabo on an OTT platform and the subsequent abandonment of an extravagant theatrical release. Disenchanted with the shift from theatres to OTT platforms, multiplex owners were now frenzied over their further inability to mock cinema lovers with two hundred rupees' popcorn buckets. However, the ones having the best time of their lives were Amazon Prime subscribers.
Gulabo Sitabo marks the fourth collaboration of writer-director duo, Shoojit Sircar and Juhi Chaturvedi. 2012 onwards, this collaboration has culminated in some of the groundbreaking movies in Hindi cinema. However, the film seems a bit of a letdown with the absence of heavy emotions as portrayed in Sircar's Piku or October or a unique storyline as portrayed through Vicky Donor. Set in the backdrop of Chaturvedi's hometown and cultural milieu Lucknow, the main protagonist of the film is nearly a hundred-year-old decrepit haveli – Fatima Mahal standing tall with its broken railings and crumbling walls. The haveli becomes a subject of the constant bickering between Mirza (Amitabh Bachchan) a fractious, greedy, septuagenarian with a hunchback and protruding nose and his tenants. The self-proclaimed leader of this pack is Baankey Rastogi (Ayushmann Khurrana) who toils hard in the day at his atta chakki (flour mill) to feed and educate his family of three sisters and a mother, and puts up pretentious acts at night to escape a thirty rupee' rent.
The haveli, from which the storyline emanates, belongs to Mirza's 94-year-old wife, Fatima Begum, whose death he impatiently awaits. Through her screen-writing, Chaturvedi drives us through ancient Lucknawi tradition, be it the recurrence of glove puppetry (which in fact, alludes to the title of the film 'Gulabo Sitabo'), the magnificent amalgamation of patent Hindu-Urdu Lucknawi lingo or the wondrous architecture of Hazratganj. While Mirza and Baankey are constantly at daggers drawn, their undeniable interest lies in the haveli which none of them is willing to relinquish. The future of the haveli appears to be up in the air with the arrival of 'archaeology man' Gyanesh Shukla (Vijay Raaz) and Mirza's perpetual attempts at expelling Baankey.
With no other alternative and sheer refusal to locate a LIG flat, Baankey puts his trust in Shukla Ji while Mirza resorts to law. At the behest of Christopher Clark (Brijendra Kala) who only 'speaks English at home' and boasts of a delightful camaraderie with the top builder, Munmunji (Jogi Mallang) Mirza finds himself engrossed in a mystery of old papers and a history of his Begum's family.
Sircar's Gulabo Sitabo is a social commentary wherein greed serves as the driving force for most or all of the characters. The movie offers an anecdote to the much prevalent classism that haunts our society. The stark distinction between the haves and the have-nots is brought to the forefront when Baankey's former love, Fauzia visits him at the flour mill to fetch some organic atta and immediately assumes "dukaandar ki shakal dekh ke lagta toh nahi hai inhone organic bhi suna hoga" (doesn't seem like this shopkeeper has ever heard the word organic). Even after Baankey finds himself unaware of the historical Harappa and Mohenjo Daro civilisations or the abrupt addition of 'archaeology' to his vocabulary, his sisters taunt him as well as squarely demand him to re-appear for his 10th and 12th examinations.
Unlike stereotypical masala Bollywood movies, Gulabo Sitabo abandons donning itself with flavours of dance numbers or frequent musical interruptions. Bachchan, whose career trajectory is witness to his sheer efficacy of shouldering any plot himself, does not fail to leave an imprint. With a slouched back and a protruding nose, baggy and shabby kurtas and a long, white beard, Bachchan inevitably owns Mirza who is absolutely unrecognisable while frequenting the Lucknow streets. On the other edge is India's favourite common-man actor, Ayushmann Khurrana whose streak of solo hits is interrupted by this fresh pairing. Giving up on his ever-confident self, Khurrana takes up a new body language to inject pity and pathos into his role and compel the audience to sympathise with his wretched circumstances.
Sircar and Chaturvedi also build up a world for the Lucknawi women who do not take any nonsense from the male-dominated society and are absolutely liberated from societal constraints. Gulabo Sitabo shows Baankey's mother as a strong woman who makes her son toil in the chakki to educate her daughters. An indispensable presence in the film is Baankey's sister Guddu (Srishti Shrivastava) who takes occasional jibes at her uneducated brother and takes things upon herself when she has to extract a LIG or MIG flat from the wily Shukla Ji. At the end of two hours, one may reiterate Christopher Clark's comment on Guddu, who literally walks away with the film- "She is too good." These women are absolutely guilt-free, non-susceptible to restrictions, and will not refrain from calling their male counterparts "akal se gareeb."(lacking intelligence)
The film relies solely on the performers, the colloquial flavour, 94-year-old humorous Fatto Begum, and the multi-cultural milieu portrayed magnificently through the lens of Avik Mukhyopadhyay none of which disappoint. A major takeaway from the film is reiterated through one of the songs: "kya leke aayo jag mein." However, this is not Chaturvedi's best work. A tighter screenplay to portray the nuances of societal satire would have established the plot better. Gulabo Sitabo falters in some places with its deep cultural context and skimpy writing and might disappoint many who would approach it with the anticipation of finding flavours of a perfect Lucknawi biriyani.
---
Featured Image Credits: Millennium Post