Wonder Woman'S Untold Past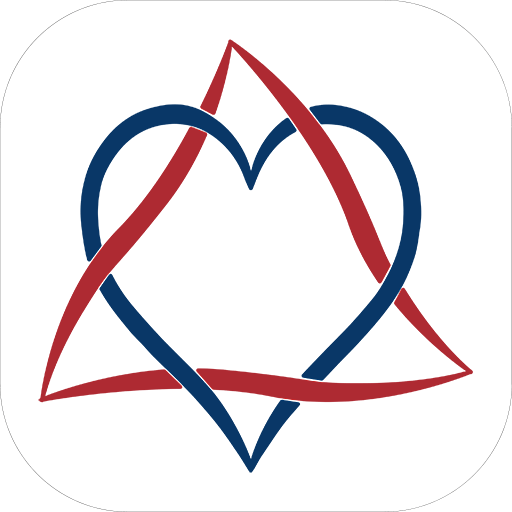 Soumava Basu is pursuing graduation in History from Jadavpur University, India. His areas of interest include: International History, Intellectual History, Global Affairs, US History, Chinese History and Political Philosophy.
---
Introducing Wonder Woman
In 1940, the Chicago Daily News called comics a 'national disgrace'. "Ten million copies of the sex-horror serials are sold every month", wrote the newspaper's literary editor, calling for a ban on comics, "unless we want a coming generation even more ferocious than the present one."
The world was in the midst of another great war. Maxwell Charles Gaines, the creator of Superman and a former elementary school principal who went on to find All-American Comics is often considered to be the creator of Comic books that more or less originated in 1933. But at a time when war was ravaging Europe, comic books were accused of portraying destructions, delinquency, violence and even sexual violence.
To defend himself against the newspapers, critics and anti-comic groups; Gaines in 1940 decided to hire a consultant named William Moulton Marston. 'Doc Marston has long been an advocate of the right type of comic magazines', he explained. Gaines had read about Marston in an article in Family Circle magazine. Marston had been a consulting psychologist for Universal Pictures. Gaines believed that it was only Marston who could save him from ruins and controversies. In the summer of 1940, Olive Richard, a staff writer for the Family Circle, visited Marston at his house in Rye, New York to ask him for his expert opinion about comics.
"Some of them are full of torture, kidnapping, sadism and other cruel business", she said. "Unfortunately, that is true", Marston admitted but, "when a lovely heroine is bound to the stake, comics followers are sure that the rescue will arrive in a nick of time. The reader's wish is to save the girl, not to see her suffer."
In 1940, Gaines in order to counter his critics formed an editorial advisory board and appointed Marston to serve on it. Marston who believed, "the comics' worst offence was their blood-curdling masculinity" and the best way to fend off critics would be "to create a female superhero" – proposed the Wonder Woman character to Gaines.
"Well Doc", Gaines said, "I picked Superman after every syndicate in America turned it down. I'll take a chance on your Wonder Woman! But you'll have to write the strip yourself." Marston agreed. In February 1941, Marston submitted a draft of his first script, explaining the "under-meaning" of Wonder Woman's Amazonian origins in Ancient Greece; where men had kept women in chains, until they broke free and escaped. "THE NEW WOMEN thus freed and strengthened by supporting themselves (on Paradise Island) developed enormous physical and mental power." His comic was meant to chronicle "a great movement now underway– the growth in the power of women."
Wonder Woman made her début in All-Star Comics at the end of 1941 and on the cover of a new comic book, Sensation Comics at the beginning of 1942, drawn by an artist named Harry G. Peter.
DC Comics along with its new female superhero member gained popularity within nights. Wonder Woman popped up to be the most popular and successful female comic book superhero of all time. Aside from Superman and Batman, no other comic-book character of DC Comics has lasted as long. Over seven decades across continents and oceans, Wonder Woman has never been out of print. Her fans number in millions. Generations of children have used Wonder Woman goodies, read comics, watched movies, series and hailed the character as one of the ardent superhero models. Its no wonder that the rest of the journey of Wonder Woman is a history.
But the real history behind Wonder Woman and her creation has been hidden away for decades. Neither Wonder Woman nor her creator was any ordinary individual. Marston was a man of thousand stories and a thousand lies. He had a secret past. 'Olive Richard' who interviewed Marston was the pen name of Olive Byrne and she hadn't gone to visit Marston – she lived with him. The making of Wonder Woman was not just a simple Comic Book Project. It was more than a simple story. A story that was brought up by Marston not only to set up a standard among children but also with a dream of utopian feminism. The Wonder Woman was not a story of a single woman rather a story of several women who Marston admired, loved and got inspired by. It was a depiction of what a woman should be, according to him.
Inspirations in Harvard
William Moulton Marston was a polymath who held three degrees from Harvard University, including a PhD in Psychology. He had been a lawyer, a scientist and a professor. He led an "experimental life" and is generally credited with inventing the lie detector test.
Marston who believed women should rule the world, was profoundly influenced by early twentieth century suffragists, feminists and birth control advocates. Unknown to the world, Wonder Woman emerged from his inspiration of women whom Marston met, lived with and admired. Thus, Wonder Woman began in a protest march, a bedroom and a birth control clinic.
The late nineteenth century and early twentieth century Western world was a hotbed of women's struggle. It was the time when Marston was born (1893) and educated. Marston entered Harvard College, as a freshman, in 1911. Soon he found a knack for 'Philosophy A' courses, which were taught by George Herbert Palmer. Palmer was a faculty sponsor of the Harvard Men's League for Women's Suffrage. The equality of women was chief among Palmer's intellectual and political commitments and his beliefs of feminism and Woman Suffrage highly influenced Marston.
The American Suffrage movements date to 1848, when the first women's rights convention was held in Seneca Falls, New York (a story later told in Wonder Woman Issue #5, June-July 1943). Its demands included women's "immediate admission to all the rights and privileges which belong to them as citizens of these United States." At the beginning of the twentieth century, American suffragists grew militant. They took inspiration from the same movement undergoing an ocean beyond, under the leadership of British Suffragist Mrs. Emmeline Pankhurst. In 1903, Pankhurst founded the Women's Social and Political Union (WSPU). Its motto was "Deeds, not words." Pankhurst went to prison for trying to deliver a petition to the House of Commons. Suffragists shackled themselves to the iron fence outside 10 Downing Street.
The Harvard Men's League for Women was formed in the spring of 1910 by John Reed and Max Eastman. In the fall of 1911, the League decided to invite the British militant Emmeline Pankhurst to give a lecture. The Harvard Corporation banned her from speaking on campus. The news made headlines all over the United States. "IS HARVARD AFRAID OF MRS. PANKHURST?", one newspaper asked. During those days, Harvard held no admission for female students. Hence, Pankhurst, no wonder was a fear to them. Undaunted, Pankhurst delivered a lecture on the afternoon of December 6, at Harvard Square. The lecture was open only to Harvard and Radcliffe students. Students showed up in large numbers.
Pankhurst proved as severe as ever– "The most ignorant young man who knows nothing of the needs of women thinks himself of a competent legislator, because he is a man," Pankhurst told the crowd, eyeing the Harvard men. "The aristocratic attitude is a mistake."
Marston was among the listeners who attended Pankhurst. He was fascinated, thrilled. His heart was burning. He was distracted with a revolution taking place on his very doorstep. That speech changed Marston's life forever. He never forgot Emmeline Pankhurst or her shackles, either. Three decades later, he created Wonder Woman, who fights for women's rights and her only weakness is that she loses all her strength if a man binds her in chains.
The chains have been featured in feminist literature or graphics. It allegorizes patriarchal hegemony and bondage. What else could have been more symbolic than chains?
Marston's Little Secret
Marston, the inventor of lie-detector and the one obsessed with uncovering other people's secret– led a life full of secrets or lies. In 1993, when Elizabeth Holloway Marston died, an obituary ran in the New York Times with the heading: "Elizabeth H. Marston, Inspiration for Wonder Woman, 100." But it was half-truth!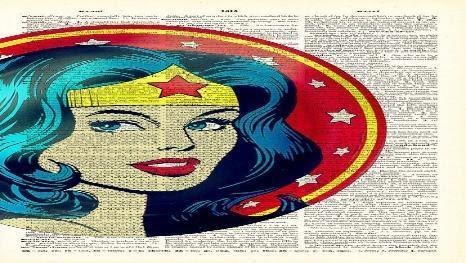 In 1915, Marston married Elizabeth Holloway, who'd just graduated from Mount Holyoke, where he studied Greek, read Sappho and became a feminist. Her hero was Mary Emma Woolley, who lived for forty-five years with Jeannette Marks, an English professor and an ardent suffragist. "Feminism is not a prejudice," Woolley believed. "It is a principle." The characteristics of Holloway can again be traced in Diana Prince (human disguise of Wonder xWoman), who worked as a secretary in US Military Intelligence and took dictating in Greek and often used catchphrases such as, "Suffering Sappho!"c
In 1916, Jeannette Rankin became the first woman elected to Congress and Margaret Sanger and her sister Ethel Byrne, both nurses, opened the first birth-control clinic in the United States, in Brooklyn. (Sanger and Byrne founded what later became Planned Parenthood). Byrne was arrested, and inspired by Pankhurst and her followers, went on a hunger strike that nearly killed her. She became the first woman in the United States to make such a radical move. In a statement to the press, she called attention to the number of women who die during abortions and said, "With the Health Department reporting 8000 deaths a year in the State from illegal operations on women, one more death won't make much difference, anyway." Secret to the world, Ethel Byrne and Margaret Sanger both were part of Marston's family. Ethel was mother and Sanger was aunt to Olive Byrne (Olive Richard) who was actually a partner of Marston (from 1926). Wonder Woman was inspired by both Olive Byrne and Margaret Sanger, who the world almost forgot.
The Secret of Amazons
"In the days of ancient Greece, many centuries ago, we Amazons were the foremost nation in the world," Hippolyte explains to her daughter, Princess Diana in "Introducing Wonder Woman", the character's début in a 1941 #1 issue of All Star Comics. "In Amazonia, women ruled and all was well." But that didn't last: men conquered and made women slaves. The Amazons escaped, sailing across the ocean to an uncharted island where they lived in peace for centuries until one day, Captain Steve Trevor, a US Army Officer, crashed his plane there. "A man on Paradise Island!" Princess Diana cries when she finds him. After rescuing him, she flies him in her invisible plane to "America, the last citadel of democracy, and of equal rights for women!"
Wonder Women's origin story comes straight out of feminist utopian fiction. In the nineteenth century, Suffragists, following the work of anthropologists, believed that something like the Amazons of Greek myth had once existed as a matriarchy that predated the rise of patriarchy. "The period of woman's supremacy lasted through many centuries," Elizabeth Cady Stanton wrote in 1981. In the 1910s, this idea became a staple of feminist thought.
The word "Feminism", hardly ever used in the United States before 1910, was everywhere by 1913. The same year in which Alice Paul organized a grand "Women's Suffrage March" at Washington DC to White House. (Marston was then at Washington for his research and saw these movements with his own eyes).
The same year, Max Eastman, a founder of the New York Men's League for Women's Suffrage and the editor of The Masses, published "Child of the Amazons and Other Poems"– it was about a story of an Amazonian girl who fell in love with a man but can't marry him until the men cease their tyranny. The next year, Inez Haynes Gillmore, published a novel called "Angel Island", in which five American men are shipwrecked on a desert island that turns out to be inhabited by "super-humanly women." In 1915, Gilman published "Herland", in which women live free from men, bearing only daughters by parthenogenesis. (Similarly, like Queen Hippolyte carves her daughter out of clay, on Paradise Island).
All these feminist fictions contributed to Marston's imaginary Paradise Island or Amazonia. The rhetoric of a far-fetched island of women was to convey the message that men are allowed to live with women only on terms of equality. The women in Gilman's Utopia and Hippolyte's carving her daughter are symbolic to the practice of what is known as "voluntary womanhood." At the time, when contraception was illegal. In 1914, Margaret Sanger who was a part of this feminist group (Greenwich Village Feminist Circle), would first coin the word "Birth Control" and would star in a silent film with the same name, two years later.
Wonder Woman's Wiped Out Past
Superhero films have turned out to be exciting and blockbusters of this century. Each superhero to some extent does exhibit a historical timeline. Superman films of the last century depicted a fight against fascism. Marvel's Tony Stark (Iron Man) was created from the influence of the Vietnam War. Captain America, who débuted in 1940 got frozen in Arctic ice during the Second World War. Black Panther, created in 1966, succeeded on screen in 2018 partly because of the lack of progress in racial justice and in the spirit of the BLM movement.
Of the hundreds of comic-book superheroes created in 1930s and 40s, only these three- Superman, Batman and Wonder Woman have lasted for so long uninterrupted, since they began. Wonder Woman deserves special credit for incorporating history of feminism and sustaining during all three waves of feminism. But unfortunately, there was a scarcity in making Wonder Woman films. There have been so many movies featuring dozens of obscure comic-book characters but there was a vacuum in Wonder Woman movies.
Filling this vacuum, director Patty Jenkins released her first Wonder Woman movie on 2017, starring Israeli model Gal Gadot as Wonder Woman. The film also had a recent sequel "Wonder Woman 1984". But Jenkins's Wonder Woman was a great disappointment. The original Wonder Woman as explained in her début, in 1941, was set to fight for "America, the last citadel of democracy and of equal rights for women!" But Gadot's Wonder Woman doesn't fight for rights or feminism as she has no connection to it and is a post-feminist hero.

Jenkins seems to be interested in history. She set her first Wonder Woman film during the First World War. And she sets this new film in the Orwellian year of 1984. Chronologically, both the films seem to be apt, as both have succeeded at the critical times of women's suffering. Yet, Jenkins's Wonder Woman seems to have been obscure in the apparent history of women – to which Wonder Woman was devoted.
Wonder Woman 1984 released in 2020, the hundredth anniversary of the ratification of the Nineteenth Amendment of US Constitution seems very feeble when it comes to a character that is vividly related to an important phase of history and women's struggles.
The year 1984 was a period of "difference feminism" and "equity feminism." Meanwhile, the Equal Rights Amendment had just failed as a result of a conservative backlash and the rise of religious right. It was a time so concerning for women's rights that, in 1985, Margaret Atwood published "The Handmaid's Tale." But unfortunately the film only consists of Ronald Reagan in the Oval Office and the late phase of the Cold War as its historical backdrop.
Wonder Woman films, though a newfangled approach, failed to portray the real purpose of the character, as envisioned and created by William Moulton Marston.
References:
Lepore, J. (2015). The secret history of Wonder Woman. Vintage.
Lepore, J. (2014, October). The surprising origin story of Wonder Woman. Smithsonian Magazine. https://www.smithsonianmag.com/arts-culture/origin-story-wonder-woman-180952710/
Held, J. M., & Irwin, W. (Eds.). (2017). Wonder Woman and Philosophy: The Amazonian Mystique. Wiley Blackwell.
Lepore, J. (2017, June 2). Wonder Woman's unwinnable war. The New Yorker https://www.newyorker.com/culture/cultural-comment/wonder-womans-unwinnable-war/amp
Garner, D. (2014, October 23). Her past unchained. The New York Times.
https://www.nytimes.com/2014/10/24/books/the-secret-history-of-wonder-woman-by-jill-lepore.amp.html?0p19G=6214
Lepore, J. (2020, December 25). Does "Wonder Woman 1984" hide its hero's true superpower?. The New Yorker https://www.newyorker.com/culture/culture-desk/does-wonder-woman-1984-hide-its-heros-true-superpowers
Lepore, J. (2014, September 15). The last amazon. The New Yorker https://www.newyorker.com/magazine/2014/09/22/last-amazon?intcid=inline_amp