Students, Stress and Rising cases of Suicide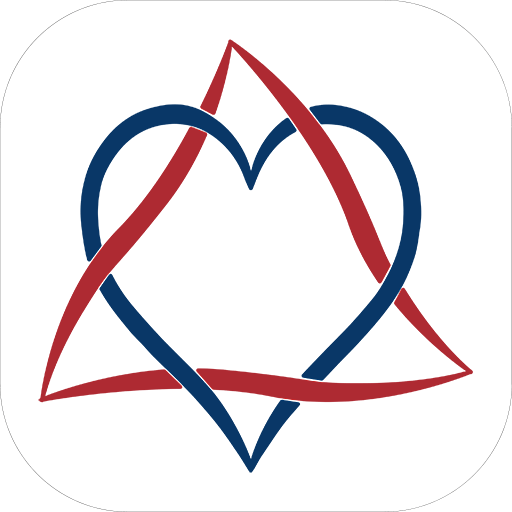 Ifra Hussain is student of journalism and mass communication. Doing her master's from Maulana Azad National Urdu university.
---
Stress is common in everyone's life. We all live with mental stress. Stress is a natural response whenever we face a new difficult problem. With the fast-moving world, the competition is also rising day by day. And students are mostly affected by this. We cannot say that only a rising level of competition can be the reason for mental health issues among students. In India, every hour one student commits suicide. According to data compiled by the National Crime Records Bureau (NCRB). The NCRB data shows that 10,159 students died by suicide in 2018, an increase from 9,905 in 2017, and 9,478 in 2016. These steps were taken by students under stress. Stress among students is very common and very high.
The pressure from parents, the pressure of rising competition, the pressure of getting a job all lead to high stress in students if not taken care of, this stress starts raising many health problems like anxiety issues, depression etc. and even result in suicide.
A Lancet report released in 2012 says that the people of the age group 15-29 have the highest suicide rates in India. As per the study, the most common reason for stress among students is a bad sleeping pattern. The students often do not have a proper sleeping pattern in their life which affects their mental as well as physical health. Sleep helps us to calm down our body. When we go to sleep our body also relaxes. When there is a bad sleeping pattern our body gets very little time to relax. This leads to irritation, lack of concentration and poor performance. Not only a bad sleeping pattern but poor food habits also cause stress problems among students.
Students are now dependent on junk food rather than a healthy diet. Due to stress, many children start overeating and this damages their physical health. Frequently due to high-stress students develop negative symptoms which affect them badly like stomach pain or stomach upset, chest pain mumbled or rapid speech. These signs can be reasons behind poor confidence and low self-esteem among students.
The other most common reason for stress is academic pressure. Academic pressure leads to severe stress problems and anxiety issues. Teachers prepare students for growing competition at every young age. The students have to do their homework, assignments, tests and term papers. Which creates a lot of pressure on children. Due to a lack of co-curricular activities, students don't get a chance to explore themselves and don't get a chance to know their strengths and weaknesses. Poor management skills among students are also the reason behind stress issues. Students don't know how to set their priorities and goals and due to this, they suffer from a high level of stress. And due to this students often neglect their responsibilities and don't feel motivated to do work.
Stress among students continually makes them negative and poor in academics, stress not only affects mental health but also affects their physical health. Often students get diverted and start taking drugs, intoxicants to calm themselves which lead to suicide. Which affects students badly. A study by the American Psychological Association (APA) found that teens report stress levels similar to that of adults. So it is very much necessary to take effective measures so that students can cope up with stress problems.
Steps to Overcome Stress
Few steps on how students can overcome their stress issues;
1- Get Enough and good sleep
Often due to busy and hectic schedules students don't get a chance to get a good and enough sleep.
Never neglect your health, get 8 hours of sleep daily and take power naps if needed.
2- Maintain a good healthy diet.
Usually, students prefer junk food which is very bad for their body. Students should avoid packed, processed, oily junk foods and should go for a balanced diet.
3- Include meditation and exercises in your daily schedule.
Students should take out time for their health. They should do meditation and exercises to keep them fit. Meditation calms our body and keeps us motivated.
4- listen to music.
As per studies, it is found that music plays an important role to calm ourselves. Whenever you are feeling stressed or low tune on your favourite playlist and calm down yourself.
5- organize yourself.
Set up your goals and your priorities. Don't make chaos as it causes stress, and weakens our body. Make us poor in decision making and lower our self-esteem.
6- Go for Self-Hypnosis.
Self Hypnosis is an effective way to calm down our body and help us to release tension and stress from our mind.
7- Be optimistic.
Always be positive but not Covid positive – all jokes aside- never lose your hope, always think positive in every situation. Do you know how to deal with every problem very calmly and easily and keep your negative thoughts outside the door.
8- Go for claiming breaths.
This has been proven an effective way to calm down yourself whenever you are under stress. Take deep breaths and release them slowly. It helps to calm down your body. You can do this before your interview, tests, viva etc.
9- keep yourself hydrated.
Drink a lot of water. Keeping yourself hydrated helps to cool off your body and make you calm.
10- Do something which makes you happy.
Whenever you are stressed. The best way is to stop thinking about it and get yourself engage in that work that you love to do. which makes you happy. Give yourself time and work on a healthy lifestyle.
Calling is Free
Whenever you feel you are emotionally weak, under stress or could not tackle the situation then here are a few helpline numbers. Calling is free, available all the time and You are free to not disclose your identity.
1. Jeevan Aastha Helpline
Toll-Free: 1800 233 3330 this is a verified number.
They are available 24 * 7, It is operated by Gandhi Nagar Gujrat Police in association with a psychologist, They help people to don't commit SUICIDE, helps to overcome DEPRESSION, they also help in CAREER COUNSELLING.
Their official WEBSITE is: http://www.jeevanaastha.com/
And EMAIL: [email protected]
2. AASRA
Contact No: +91-9820466726
It is an organisation that helps to overcome stress, anxiety issues.
Their official Website is: http://www.aasra.info/helpline.htm
3. COOJ Mental Health Foundation ( GOA )
Their calling no. is- 0832-2252525
And their TIMINGS are from 1 pm to 7 pm and they are available from Monday to Friday.
But the counsellors are only friendly with the ENGLISH language.
4. Vandrevala Foundation
Contact Number: 18602662345 & +91-9999666555
And their official Email id: [email protected]
Their 24 hours is the standard time for an email reply
They are available 24*7, and they are friendly with Hindi, English, Gujrati language.
5. Kiran Mental Health ( Govt. )
Contact No: 18005990019
They are available 24-hours, it is Government Helpline
The purpose is to resolve the issues faced by the people experiencing anxiety, depression, stress, panic attack, post-traumatic stress disorder, adjustment disorder, suicidal thoughts, substance abuse, mental health emergency, and pandemic induced psychological issues.
These are a few steps that you can take whenever you are stressed. If these steps are not helping you then you should visit a psychologist. Never ignore your mental health. Whenever you feel things are not going right, have trust in God and never lose hope.
Image Credits: Creative Commons