Social distancing is not enough; we must contain the beast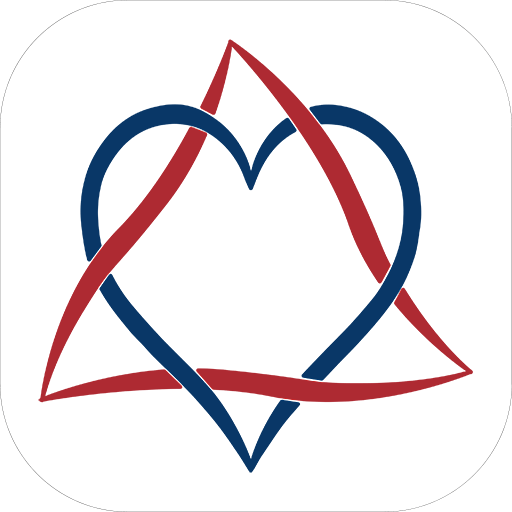 Yash is a Young India Fellow, Batch of 2020. The constant struggle of applying acquired knowledge and ideas on ground keeps him going. He can't wait for the simulation to get over!
As I sit alone in my room drafting this article, several thoughts cross my mind. The one I would like to make explicit at the very outset is this: I am writing this for people like me because I am sure I am not the only one. I am not the only one who feels that receding into a safe space calling for social distancing and leaving millions of less fortunate Indians to be beleaguered by COVID-19 is woefully inadequate. As concerned citizens, it is incredibly vital that we remain alert to the pros and cons of the government's strategy for battling this potent killer and point them out en masse. The might of what we are up against is unclear, and so is the number of lives at stake. We are blindfolded, and calling out for help in the hope of being heard is our best bet.
The brighter side
According to former Indian Ambassador to the United States, Mr. Arun Kumar Singh, the government took immediate steps to stop the influx of tourists from China as soon as the news of the spread of a novel coronavirus broke out. Subsequently, travel bans were imposed on people from other countries like Japan and South Korea as well. It is reasonable to believe that the government took adequate action to insulate India from other countries where the virus had unleashed terror.
India has also maintained a good record of contact tracing, i.e., tracing individuals who may have come in contact with those who returned here from pandemic-hit countries and were firmly susceptible to have contracted the coronavirus.
Another ray of hope appeared when on Friday, 20 March, the Indian Council for Medical Research revised the country's testing strategy for COVID-19. The initial plan of testing only symptomatic individuals with a travel history to affected areas and their close contacts gave way to a broader bracket of people eligible for testing—all individuals with severe acute respiratory illness and even asymptomatic high-risk contacts of a positive case.
Are we testing enough people?
For every million people, India has tested around ten people so far. The number is 40 for Vietnam and 140 for Thailand; both the countries have a remarkably smaller population than India. The fact that India had merely 724 identified COVID-19 cases, as of 27-Mar 0:01 pm, raises the eyebrows of many experts. The truth, without sensationalizing or exaggerating it, is that we may not be testing enough people. In a press conference on 20 March, ICMR DG Balram Bhargava consistently and emphatically denied the possibility of community transmission in India. Unfortunately, with the number of tests conducted until then, it was a very premature claim to make. If we do not look for community transmission, it will, of course, appear that there is none.
What could actually be happening? Or not?
Experts have made a peculiar deduction of the government's decision to lock down the nation: it could be a silent acknowledgment of the fact that community spread has already begun in India. In fact, based on mathematical models that predicted the situation of other countries with fair accuracy, India got to stage three 2-3 weeks ago. It is high time we dispel the notion that we are miraculously better off than them. The strategy of not admitting the fact publicly may be helping the authorities delay a wave of panic in the community, but in the words of Dr. Ramananda Laxminarayan, the Director of Centre for Disease Dynamics in Washington:
If you don't trust the citizenry with information and be straight with them on the number of cases, you cannot expect them to co-operate with you on things like social distancing. There is no situation under which we do not want to know what is going on
Is social distancing good enough?
The trending concept of social distancing requires people to maintain a minimum distance of two meters from each other. This can prevent viral spread by direct inhalation of droplets released by a potentially infected individual while coughing or sneezing. To practice, this etiquette directly translates to people staying put at their homes because most public spaces in India are too crowded to allow for social distancing.
As practical and straightforward as the concept may seem prima facie, it is truly a luxury that some of us can afford. 81% of Indian adults work in the informal sector and for most of them to not go to work might come at the risk of starvation unless state governments identify them and guarantee them a steady supply of ration—a caveat that seems impossible to fill in the face of our corrupt system and a serious exigency.
What are some other steps that must bolster social distancing efforts?
Heeding the advice of the World Health Organization's Director-General Tedros Adhanom to nations worldwide, India must "test, test, test!" While social distancing is an essential precautionary measure, it cannot substitute for the need to test each individual with symptoms and quarantine them if necessary. From an average of 5,000 tests per week, we must rev up to at least 10,000 tests per day.
By substantially leveraging the competency of the private sector (hospitals and testing labs), we can do this. Testing kits must either be imported or locally produced. Public spaces, like all stadiums that anyway cannot be put to better use, should be converted to quarantine centers like in Brazil. The same should extend to public and private universities, which have evicted most students and are already sequestered.
If mathematical models are to be trusted, we could end up with 8 million severe cases requiring hospitalization. Currently, we have 70,000-100,000 ICU beds and even fewer ventilators. While this sounds like an incorrigible mess, we cannot do anything. The government must import all the necessary equipment—medical and otherwise— with utmost urgency. This includes beds, ventilators, medicines, washbasins, portable toilets, etc.
We will all agree that in troubled times like these, it is imprudent to brush the warnings of experienced experts under the carpet. Dr. Laxminarayana contends that it is very likely that India will become the next epicenter of the pandemic. His prophecy is indeed grounded in logic: the virus spreads incredibly rapidly, we live in congested spaces, and our healthcare system is in shambles. To prevent this disaster from wreaking untold havoc in our country, the best we can do as citizens in relatively safer spaces is making our concerns known. Communicate with the government and other stakeholders via social media. File RTIs and gauge the level of our collective readiness. If you are a person with resources or political clout, now is the time to deploy it. Ask the right questions and make suggestions after having discussions in your community. Notwithstanding all the jokes around social distancing, united we stand!
---
Featured Image Credits: India Today