Self-reliance, sustainable development and the environment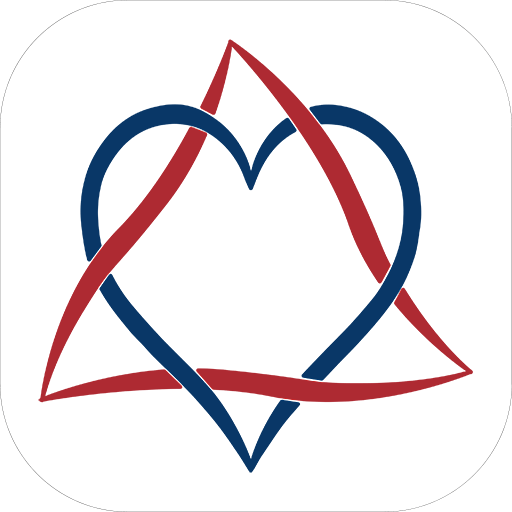 Adeeb Z. Naqvi is a final year law student and also a merit scholarship holder currently pursing 5 year integrated law course at Gautam Buddha University, Gr. Noida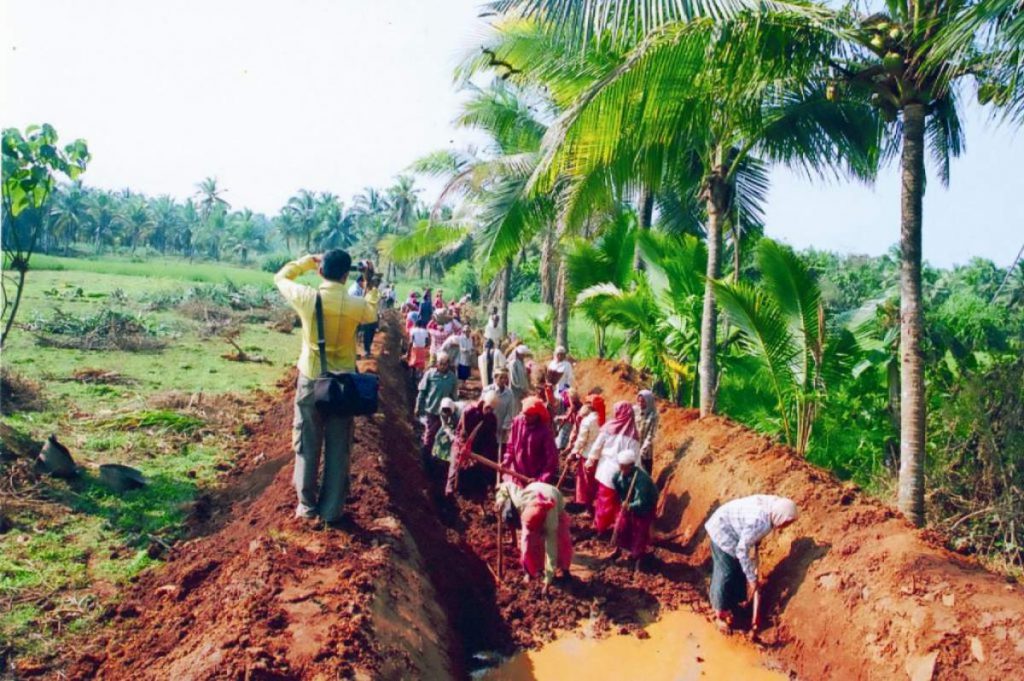 [responsivevoice_button voice="US English Male" buttontext="Read out this Theel for me"]
---
The prime minister of India gave a clarion call to the people of India to embrace the model of self-reliance in economic terms in his recent national address amidst these depressing times. As a curious student of law, I decided to look at this model from the perspective of environmental law. It is inevitable that when one goes for self-reliance, its impact on the environment will also be seen. Hence, one should evolve such a methodology where development is done with no or minimal damage to nature or sustainable development.
Therefore, the primary focus of my article will be the concept of sustainable development and its evolution. This is because I believe that the idea of sustainable development and self-reliance are inextricably linked to each other. Towards that end, I will be discussing possible solutions to implement this concept effectively.
Sustainable Development as a concept came to be known for the first time in the Stockholm Declaration of 1972[1]. However, it is my firm belief that the seeds of this idea were indirectly sown post-India's independence when the concept of non-alignment movement was given by Pt. Jawaharlal Nehru in his speech on 7th of September, 1946.[2] It was this movement which somehow reduced the influence of superpowers in economic/ideological domination as most of the newly independent countries decided to side with neither the United States of America nor with the then Soviet Union representing two diametrically separate ideological blocks. This, in my view, was an effort made by independent countries with India leading the pack towards Sustainable Development.
Post Stockholm Declaration of 1972, the concept of Sustainable Development was given a definite shape by the World Commission on Environment and Development in its report called "Our Common Future". In 1991, the World Conservation Union, United Nations Environment Programme and Worldwide Fund for Nature, jointly came out with a document called "Caring for the Earth". Then came the Earth Summit in Rio held in June 1992. A unique feature of this Summit was that world leaders deliberated and discussed at length regarding the survival of this planet[3]
The Indian Judiciary has also contributed significantly to expanding the scope of sustainable development. However, any discussion on the decision-making process of the courts would be imperfect without two distinct seminal approaches, i.e. formalistic and realistic. Frequently these two approaches are oversimplified. According to formalists, judges apply the governing law to the facts of a case in a logical, mechanical, and deliberative way. For them, the judicial system is a giant syllogism machine, and the judge acts like a highly skilled mechanic. Legal realism, on the other hand, represents a contrast. For the realists decides by feeling and not by judgment; by hunching and not by ratiocination and later uses deliberative faculties not only to justify that intuition to himself but to make it pass muster.[4]
Let us have a look at some selected judgments of the Supreme Court dealing with this concept. In State of Himachal Pradesh vs Ganesh Wood Products[5] the court invalidated forest-based industry, recognising the principle of inter-generational equity as being central to the conservation of forest resources and sustainable development. Subsequently, the Apex Court in Vellore Citizens Welfare Forum vs Union of India[6] laid down the salient principles of sustainable development consisting of the 'Precautionary Principle' and the 'Polluter Pays Principle'. The observation of the Supreme Court in A. P. Pollution Control Board vs Prof M.V. Nayudu[7] was that it is the duty of the State under the constitution to devise and implement a coherent and coordinated programme to meet its obligation of sustainable development based on inter-generational equity. Distinguishing between development activities and protection of the environment, the view of the court in Goa Foundation Goa vs Diksha Holdings (P.) Ltd [8] was that both the activities are two sides of a coin. The approach of the courts is to strike a balance between the two concepts. The activities which are unscientific and unsustainable and are destructive of the ecological balance are not to be allowed. In Karnataka Industrial Areas Development Board vs C. Kenchappa[9] the Supreme Court explained the primary objectives of sustainable development. They are:
1. It refers to a commitment to preserve natural resources for the benefit of present and future generation.
2. To appropriate standards for exploration of natural resources based upon use.
3. Equitable use of natural resources suggests that the use by any State must take account of the needs of other States and people
4. Environmental consideration can be integrated into economic and other development plans.
In the same year, the Supreme Court in Intellectuals Forum, Tripathi vs State of Andhra Pradesh[10] guiding rules for sustainable development were laid down. The guiding rules are as under.
a) People must share with each other and care for the earth.
b) Humanity must take no more from nature than a man can replenish.
c) People must adopt lifestyles and development paths that respect and work within nature's limits.
d) Sustainable development means a development which can be sustained by nature with or without mitigation. It is to maintain a delicate balance between industrialization and ecology
The principle of common but differentiated responsibilities with respective capabilities is an offshoot of intra-generational equity which underlines the concept of sustainable development. In a seminal paper[11] written by Prof. (Dr.) Gurdeep Singh, he is of the view that the principle is an indispensable weapon of the developing countries in climate change negotiation for demanding funds and technology from the developed countries.
Possible Solutions
To create an efficient system which encourages environmentally friendly practices, the Government of India needs to think of a creative way to impose taxes. For example, a congestion tax can be imposed by the Government during peak hours to induce people to use public transport. This measure will have twin effects.
a) It will substantially reduce the overall frequency of traffic jams
b) As a result of fewer cars plying on roads, the percentage of air pollutants will also decrease.
Secondly, the Government should heavily penalise those vehicles which do not adhere to the standards of pollution prescribed. The policy in Austria which levies different registration charges on cars depending upon their fuel efficiency, can be taken as an example.[12]
Another aspect that can reduce the burden on the environment is enhancing the production of small cars and bicycles and giving economic benefits to its purchasers. This would also solve to a significant extent parking problems, especially in metros where luxury cars occupy huge space and also guzzle lots of fuel, thus damaging the environment substantially. China has emerged as a modern and developed nation on bicycles.
Thirdly, a separate electricity tax can be imposed on those manufacturing industries who use electricity with impunity. However, to ensure taxation is uniformly distributed, rebates can be given. Some countries which have given rebates in terms of electricity consumption are:
A) Denmark: In Denmark, businesses that are registered under Value Added Taxes (VAT) are eligible to obtain a partial reimbursement of electricity tax. At the same time, companies that use electricity for purposes other than heating can also claim a rebate.
B) United Kingdom: Energy-intensive industries that sign up to bonding energy efficiency negotiated agreements receive 80 per cent discount on the climate change levy.
Conclusion
Implementing this concept in its entirety will have a positive impact both at the micro and macro level. It is easy to destroy, but it takes sheer efforts to create and preserve. Desired changes cannot be brought by the Government if there is an absence of public consensus; it can only be built if people are actively made to realise the damage which they are doing to the environment through their actions. When the world is using all its resources in fighting a deadly virus, the question, therefore, is not whether to choose development or environment. It is how to select innovative patterns of development that improve the quality of the environment as a whole. Only a strong and sincere adherence to sustainable development can push India towards self-reliance that will be durable and truly effective.
[1] JUSTICE TS DOABIA, ENVIRONMENTAL AND POLLUTION LAWS IN INDIA 577 (3rd ed. 2017)
[2] JAWAHARLAL NEHRU, INDIA'S FOREIGN POLICY: SELECTED SPEECHES, Sept 1946-April 1961 (1st ed. 1950)
[3] JUSTICE TS DOABIA, supra note 2.
[4] Arindham Basu, Adjudicating Sustainable Development: A Theoretical Insight, 6 E.L.P.R. 29,43 (2018).
[5] (1995)3 S.C.C. 363
[6] (1996) 5 SCC 647
[7] (1999) 2 S.C.C. 718
[8] AIR 2001 SC 184
[9] (2006) 6 SCC 371
[10] A.I.R. 2006 S.C. 1350
[11] Paris Climate Agreement: A Victory or Defeat of Climate Justice, 7 RMLNLUJ 1, 6 (2015)
[12] GIZ and TERI. 2011 Environmental Fiscal Reforms in India: Where and How? New Delhi: The Energy and Resources Institute. 136 pp. [Project Report No. 2009RD03]
Featured Image Credits: Wikimedia