Misconceptions about Northeast India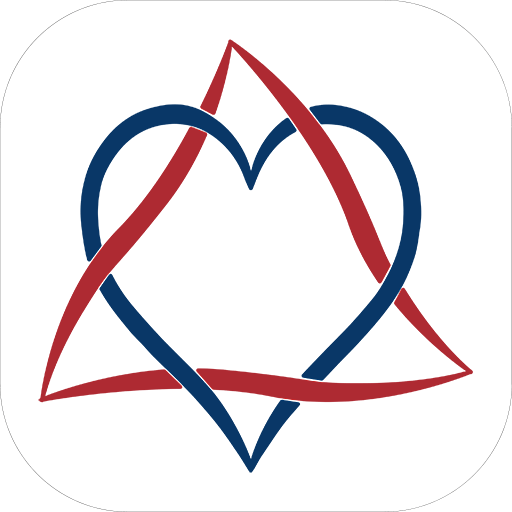 Hemarchana is from Tinsukia district of Assam. She is presently studying law at Assam University, Silchar. She wants to work for the upliftment of women in the society.
I would like to begin by saying that North-east India is the most beautiful part of India and it alone contributes to almost 50% of India's beauty. It comprises 8 states – Assam, Arunachal Pradesh, Nagaland, Manipur, Mizoram, Tripura, Sikkim, Meghalaya. Out of the 8 states, we have 7 sisters and one brother. The seven sisters include Assam, Arunachal Pradesh, Manipur, Meghalaya, Nagaland, Tripura, Mizoram. And Sikkim is considered as the brother of the seven sisters. Guwahati city, located in Assam, is known as the gateway to Northeast India.
The beauty of northeast India can leave everyone spellbound. From Dzukou Valley of Nagaland to Sela Pass of Arunachal Pradesh, from Loktak Lake of Manipur to the largest river island Majuli in Assam, North-East grabs the attention of many. But regardless of everything, why is our northeast treated so differently? Why are there so many misconceptions about the northeast? Why am I asked every time if I eat Momos all day?
Northeastern people face the worst discrimination in mainland India. From being called 'Chinki' and 'Momo' to being considered as Anti- National, people from the Northeast have faced it a lot. Let's look into some misconceptions that mainland India has against the people of Northeast India.
MISCONCEPTION 1 – Northeast consists of 7 states.
REALITY – Northeast doesn't consist of seven states, rather it consists of eight states. For a majority of Indians, North-East India consists only of the seven sister states whose names are also not very well known to them. However, the fact is that North-East India consists of 8 states; Sikkim and the other seven sister states viz. Arunachal Pradesh, Assam, Tripura, Nagaland, Mizoram, Meghalaya and Manipur. Sikkim became an Indian state officially in 1975. 15 years later, in 1990, Sikkim was declared to be a part of North-East India. Sikkim is considered as the brother of the seven sisters.
MISCONCEPTION 2 – All northeastern people speak the same language.
REALITY– To your surprise, the northeastern region is full of people speaking different languages and not a single language has similarity with the Chinese language. If we only consider the state Assam, other than the 3 most common languages Assamese, Bodo and Bengali, people of Assam also speak more than 100 languages. Every tribal community has its own language and it is totally different from each other. So, be far away from the myth that northeastern people speak the same language.
MISCONCEPTION 3 – Northeastern people are not Hindus.
REALITY– Again to your surprise, around 55% of people are Hindus, and they celebrate all the Hindu festivals with great pomp and energy just as any other mainland state. Only 17% of northeastern people follow Christianity.
MISCONCEPTION 4- Northeastern people eat snakes, bats and dogs.
REALITY– Post pandemic, northeastern people faced discrimination on the belief that northeastern people share the same food habits as that of China. They were called with names like "coronavirus", "bat-eaters" considering that Northeast is the main reason for the origin of coronavirus in India. But to your surprise, more than 90% of the northeast people have no connection with snakes, bats, dogs etc and also northeast wasn't affected with coronavirus until May-June. In the Northeast, nowhere snakes and bats are sold alive. I, being a northeastern, eat the same food as that of the other mainstream Indians.
MISCONCEPTION 5- Northeastern people are anti-national.
REALITY– A few days ago, Esther Hnamte caught the attention of everyone by singing the A R Rahman's Vande Mataram. Her video got retweeted by Narendra Modi, A R Rahman and many other great personalities. To your surprise, Esther Hnamte is a 4-year-old girl from Mizoram. So, there shouldn't be any doubt that northeastern people are anti-national. Every year, hundreds of young people from northeast are selected as soldiers to guard the borders of India. In every war of India against its enemies, northeast people give their lives for their motherland, there's no doubt that northeastern people are anti-national.
MISCONCEPTION 6- Militants target Non- Northeasterns
REALITY – How safe is North East India? This is a common question everyone asked not just themselves but 'Googled' too, before planning a visit to the region. Many people believe that militants roam scot-free and routinely hunt the mainlanders. Contrary to these beliefs, the Northeastern region has improved a lot compared to days between the 70s and the 90s. Most of the militant organizations are engaged in political dialogue with the government and except for a few isolated areas, North-East India today is not just a beautiful place but a peaceful place to visit. The region has attracted many tourists, even foreigners in recent years.
MISCONCEPTION 7 – Momo originated from North-east India.
REALITY– Momos are only adapted by the people of Northeast and other hilly areas of India. The origin of Momo is Tibet and Nepal. Northeastern people have no hands in the origin of momos.
MISCONCEPTION 8 – Northeastern people don't speak Hindi.
REALITY– Northeastern people can understand Hindi very well. Yes, there might be a little difference in their accent, but most of the people from Northeast India know how to speak Hindi and also understand Hindi very well. In schools of northeast India, Hindi is a compulsory subject, so talking in Hindi with the Northeastern people isn't a big deal.
Despite all the misconceptions, Northeast people always have to face the word 'chinki'. 'Chinki' basically denotes small eyes. Yes, people of northeast, basically the tribes, have small eyes and mongoloid features because of their geographical differences, but that doesn't mean they belong to some other country. They are Indians by heart.
There are many more misconceptions that surround NorthEast India and most of them arise because North-East as a whole isn't taught in the school history and geography classes. Despite all the differences and discriminations, northeast India remains an integral part of our country. Its rich heritage and cultures bring glory to our country. Knowing about North-East India is very much necessary so that all the misconceptions that people have till now doesn't continue forever.
References
TS Haokip, "Snakes And Bat Eaters: Ten misconceptions About North East India", Outlook India, 30 September 2020,https://www.outlookindia.com/website/story/opinion-snakes-and-bat-eaters-ten-misconceptions-about-north-east-india/361201
Featured Image: Wikimedia