Cooperative Farming: A way out of poverty for India farmers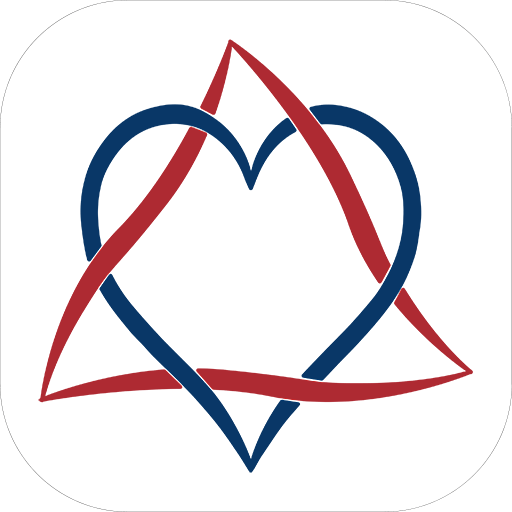 Abhinav is a 1st year MBA student of Rural Management in XIMB Bhubaneswar. Interested in the development sector he writes about ground level issues pertaining to rural landscape and politics of the country
[responsivevoice_button voice="US English Male" buttontext="Read out this Theel for me"]
---
Cooperative farming, in simple terms, means, mobilizing a group of farmers for cultivation of a crop and achieving the economies of scale through the division of labour. During recent years different initiatives have been taken up by the state government to empower the small and marginalized farmers so that they can get the right price of their produce. In cooperative farming, three things are most important- specialization, economies of scale, and marketing. 
Let us first understand the model of cooperative farming. Firstly, the farmers are mobilized into small groups to share resources, knowledge, better agriculture practices, and enable access to credit facilities. Through this, they achieve economies of scale where they dictate the market, can bargain the price with the traders, and do marketing of produce.
Farmer Producer Organizations (FPOs) comprises such Farmer Interest Groups (FIGs). In 2018, the Tamil Nadu government announced an initiative of 100 crores for the small farmers. A three-tier structure was to be followed where at the lowest level FIGs would be there with up to 20 farmers, and five such FIGs will form a Farmer Producer Groups (FPGs). 10 FPGs will form 1 FPO. FIGs and FPGs achieve economies of scale, and FPOs perform the marketing function. They can buy farm equipment, pesticides, and each FPG was granted a sum of INR 5 lakh. In the Tiruchirappalli district, 78 FPGs have been promoted. In Madurai district, the district administration announced the implementation of state government initiative of collective farming where 2.8 lakh farmers will benefit in 13 blocks. This includes both the agriculture and horticulture crops. In Madurai, the farmers were small and scattered. So this collectivization helped them gain better access to credit, transportation, and adopt modern technologies. Along with this, capacity-building programs are conducted by the agricultural experts to help the farmers leverage the technology and target the right price in the season. 
Cooperative Farming: Tamil Nadu case
The collective farming system is not very new to the farmers of Tamil Nadu. In the year 1994, Tamil Nadu Women's Collective was formed covering 900 women farmers in 94 villages of Tamil Nadu. This collective was supported by Grassroots International. The initiative was initially started around Dalit women and women from a socially backward caste. Later on, the collective formed around the women from Thirunelveli and Tuticorin districts, which were facing migration of male farmers. The collective is working through conducting meetings, sharing farm experiences, technology, organic farming training, etc. This is an example that even around a shared issue and a homogeneous group of members, a collective can be formed even based on information sharing and handholding.
The Joint family farming model of Ammayenthal village of Sivaganga district in Tamil Nadu is another example where the need is the actual driver of collective farming. Some of the basic constraints of farming were the dwindling number of farm labourers, lack of improved production technologies, and lack of quality seeds. Dryland Agricultural Research Station, Tamil Nadu Agricultural University, helped in the technical training and quality seed support while to reduce the labour constraint women farmers help each other's family by sharing labour in the field. This model reduced cost, increased efficiency, and caused resource flow from wealthy farmers to small farmers. This example shows that even in a small village of 24 households, collective farming can happen when the need arises and when people believe in working together.
Challenges in cooperative farming
Maximum farmers are still doing traditional cultivation, which was being done ten years before. So, in terms of production, capacity, and income decreases. Due to this, the fertility of soil also decreases. As farmers are continuing agricultural practices individually in their small area of land, they are not getting more profitability. If they try to start SRI (System of rice intensification), in which less use of seeds, water, and inputs are required.
Collective farming in Tamil Nadu faces problems in the formation of organizational structure regarding training and capacity building. If we broaden the topic, the farmers residing in the remote region of the Tamil Nadu state are being deprived of proper training and demonstration regarding the latest development in the field of smart agricultural practices.
Through collective farming, there can be an aggregation of farmers from a particular area, but the grant from the state government cannot be accessed as a collective because the government officials are reluctant to release such a huge amount of money in favour of farmers. If at all, the government decided to give farmers of the state a nominal sum of subsidy, the officials involved from the government indulge in corruption for smooth channelization of funds from the government treasury to the farmer's beneficiary account.
Due to transportation problems as well as sub-standard infrastructure, farmers are not getting proper marketing facilities for their hard gown Agri products. So, the interest of cultivation decreases among farmers, and new young farmers are facing various issues.
Due to individual farming, farmers are unable to get financial assistance from the government for adopting new technologies and equipment in terms of buying tractors, harvesters, etc. through subsidized rates. So, production affects a lot.
Conclusion
Collective farming in Tamil Nadu has helped farmers come out of their vicious cycle of low investment-low productivity-low return. The Tamil Nadu Cooperative farming approach has proved that collective farming can turn farming into a viable and profitable operation.
The possibilities of cooperative farming in India are vast. Cooperative farming gives farmers the power of negotiation, backward linkage to buy agro-inputs, forward market linkage to sell their products, and access to the marketplace. Through collective farming, they can reduce the cost of cultivation to a large extent. They can avail the mechanized farming operation in collective farming. By collective farming, the farmers could receive higher returns by achieving economies of scale, influencing the terms of trade and optimal utilization of resources. The farmers achieve the economies of scale and can pay off their debt soon. There is a shared responsibility along with the sharing of loss if it occurs. The Government should promote cooperative farming at a much larger scale throughout the country. There are a few things that are needed to be improved as even the Tamil Nadu model is not entirely perfect, but an initiative towards this direction can surely pave a new way for profitable farming in India. 
Featured Image Credits: Wikimedia