Domestic Violence- Issue Lost in The Pandemic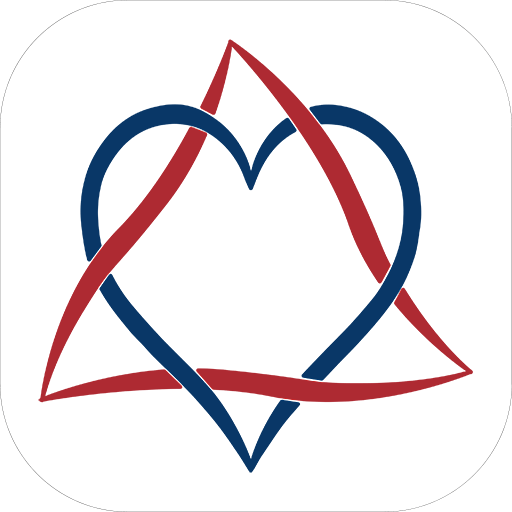 Dwaipayan Sinha is pursuing his Master's degree in International Relations from Jadavpur University, Kolkata.
Devansh Mishra is currently pursuing his B.A. LLB degree from Llyod Law College,Greater Noida.
Sarika is pursuing Law degree from UPES, Dehradun.
---
Amid the growing surge of coronavirus cases across India, various State governments have declared a total lockdown in their states. This follows a nationwide lockdown that was imposed by the Central government in March 2020 to contain the spread of the virus. Thus, the government emphasised that home is the safest place to be i.e. #Stay At Home Stay Safe. Ironically, it can be seen that home is the most unsafe place for the victims of domestic violence, as they are forced to live with their abusers. It is well documented that during wars, natural disasters and pandemics, women's bodies bear the worst brunt of the catastrophes. One of the most brutal forms of exploitation of women's bodies is domestic violence. There can be a lockdown to deal with the coronavirus pandemic, but there cannot be a lockdown to curb domestic violence.  As the COVID-19 pandemic rages on across the world, various international institutions have been forced to take note of the menace of domestic violence.
The United Nations recognises domestic violence against women as a "shadow pandemic". "Confinement is fostering the tension and strain created by security, health, and monetary worries and it is increasing isolation for women with violent partners, separating them from the people and resources that can best help them. It's a perfect storm for controlling violent behaviour behind closed doors", UN Women Executive Director Phumzile Mlambo-Ngcuka said in a statement.
While it is true that domestic violence was always prevalent as one of the most dangerous forms of human rights violation, the pandemic and the ensuing lockdown has seen the number of domestic violence cases go up exponentially. The issue of spousal abuse is not limited to India only but is a global phenomenon that governments of all political hues are struggling to tackle. The victims who live with the perpetrators of domestic violence have no escape from them during the lockdown.
What is a Domestic Violence?
The World Health Organisation (WHO) has defined domestic violence as "any act of gender-based violence that results in, or is likely to result in, physical, sexual, or mental harm or suffering to women, including threats of such acts, coercive deprivation of liberty, whether occurring in public or in private life". The South and South-East Asian regions account for an alarming 37.7% of the total cases of domestic violence worldwide, which is the highest for any region. India makes up a majority of the geographical expanse of South Asia where the cases are increasing rapidly each passing day. These statistics portray the dismal condition of women in India when it comes to domestic abuse. The major reasons behind spousal violence can be attributed to gender discrimination, alcohol and drug abuse, years-long religious practices and restricted freedom, or in a word, 'patriarchy'. But with the onset of the coronavirus-induced lockdown, various other factors like the global slowdown in business, massive economic dislocation, closed-door environment, the threat of looming unemployment, the threat of hunger and poverty have added on to the frustrations of the abusers.
Faced with such heavy odds outside, the abusers are finding the easiest way to vent their frustration and anger by getting violent against women within the four walls of a home. In the current situation, the collateral damage caused by the pandemic sums up higher along with the damage caused by the pandemic itself, whether it is for economic crises or domestic violence cases. Looking at the reports of a sharp increase in domestic violence, we find that this problem is not limited to a specific place or country. Rather, it has occurred across the globe and the reason for this upsurge happens to be the widespread organisational closures related to COVID-19. 
Nations Dealing with the Domestic Violence
Before talking about India's policy vis-à-vis domestic violence during a lockdown, let us have an overview of the policies of other countries to tackle this situation. When nations around the globe were trying to invent a new vaccine to fight this pandemic, the issue of domestic violence took a backseat. As the Coronavirus pandemic continues, more and more countries are adopting measures like restrictions in movement and social distancing which ultimately lead to the closing of the schools and businesses and restricting people's movement in order to stop the spread of the deadly virus, making them stay inside their homes.
Domestic violence has been increasing across the world, from Brazil to Germany, and from Italy to China. In Spain, where lockdowns are extremely strict, the women have been exempted from lockdown rules if they go out to report domestic violence. In the United Kingdom, the leader of the Women's Equality party has called for the special power to evict miscreants from the home till the time lockdown is there. In Italy, as per a court's decision, the abusers must leave the home instead of the victims. In Germany, there has been a demand for restoring the cuts made in the budgets for the safe houses for the victims of domestic violence.
Since judicial processes are not running in countries around the world in a similar way as it runs in normal times before the pandemic, abusers are often going scot-free.
Perilous Condition of Indian Women
Like other jurisdictions all over the globe, India too has witnessed a sudden spike in the rates of domestic violence since the country entered into a 21-day lockdown from 25 March to control this pandemic. The lockdown provides the perfect opportunity for the abusers to practice "intimate terrorism", dictate and control all actions and movements of women with violence. 
1,463 complaints of domestic violence against women were received between March 2020 and January 2021 according to recent data provided by the National Commission for Women (NCW). The chief of NCW stated, "Domestic violence cases have doubled than what it was before the lockdown. The cases of domestic violence are high in Uttar Pradesh, Bihar, Haryana and Punjab. The main reason for the rise of domestic violence is that the men are at home and they are taking out their frustration on women and they refuse to participate in domestic work".
On the basis of analysis done in India, it is observed that some states have reported a decline in the number of complaints, while some have reported a spike in the number of calls and messages being received by helpline services which indicate that the reports recorded during lockdown depend upon the ability of the victims to lodge complaints. Because of the lockdown, women are unable to reach out to the police as the abusers are constantly present at home. Women are also facing the problem of inaccessibility to phones and other online resources. This is because the literacy rate, especially among women, is very low in India. Although there are several helpline services and shelter homes for women run by the state as well as the NGOs, due to lockdown this help has been curtailed- social workers cannot reach out to them or arrange for their travel and the police are overburdened with COVID-19 duties, where visiting homes to investigate domestic disputes is often not considered a priority. Moreover, domestic violence cases are filed in lower courts and during the lockdown phase, the courts are open mostly for emergency hearings, like bail pleas.
Violation of Rights and Laws in India
From a legal perspective, domestic violence has been recognised as a violation of human rights, not only under country-specific laws but also under international laws. The laws outline an individual's fundamental right to be free from violence. In India, it violates Article 14(Equality before law), Article 15(Probhition of Discrimination) and Article 21(right to life and liberty) of the Constitution of India. The right to life includes the right to be free of violence, the right to dignity and the right to shelter.
India has offence-specific legislation, The Protection of Women from Domestic Violence Act, 2005 where Section 3 defines domestic violence as "physical or mental injuries caused to the aggrieved person". In April 2013, the Indian Parliament amended the law, expanding its ambit to incorporate new categories of offences and making punishment more stringent. The Indian Penal Code, 1860 also specifies punishments for such crimes. There are a number of international legislation on the same subject including the Declaration on the Elimination of Discrimination against Women (1967), the Convention on the Elimination of All Forms of Discrimination against Women (1979) and many more. It is worth noticing here that despite the existence of numerous women-centric legislation in consonance with the international conventions for a long time, the number of domestic violence cases has not been decreasing. In conclusion, it could be said that despite a number of laws that are put into place for the protection of women from domestic abuse, actually due to the lack of implementation they are not yielding the results. The key question that comes to the fore is whether we can mete out punishment to the perpetrators of domestic violence during a lockdown. In reality, the punitive actions actually precipitate intimate partner homicides. The FBI (Federal Bureau of Investigation) reports from 1976 to 2003 reveal that punitive actions turned out to be counter-productive and led to a direct increase in homicides. Therefore, analysis of the underlying causal mechanism vis-à-vis police or penal sanctions during lockdown is that it only leads to counterproductive consequences. Because, if one tries to enforce the law against abusers or use minor force against them, they may in turn become more violent on the complainant as soon as the enforcers leave.
Suggestions to deal with Domestic Violence
Just like every lock has a key, every problem has a solution. Therefore, this "shadow pandemic" also has solutions that can surely lessen the pain of the victims of domestic violence, if not in the form of penal sanctions but surely in other ways. One of the potential solutions is for the government to generally reassure its citizens about the ongoing socio-economic turmoil through policy frameworks that promote mental health, and through monetary reparation. A responsible mass media can highlight the issue by balancing the nature and gravity of this issue.
Most importantly, counselling is the need of the hour. Its demand may exceed its availability, but it appears to be the most viable solution during an epidemic outbreak that has caused a national lockdown. Professional counsellors, trained mediators, lawyers, psychiatrists, psychotherapists, psychologists or anyone for that matter who could help must come forward towards helping those in need.
Moreover, national leadership is needed to challenge gender inequality and transform community attitudes. Governments and the corporate sector should demonstrate national leadership by building a culture that challenges pervasive inequality and supports the victims. The safety of victims is of paramount importance. They should be supported to be safe in their homes and all interventions should ensure that the risk posed by the perpetrators is eliminated.
Conclusion
Never let someone who contributes so little to a relationship control so much, goes a well-known saying. Still, many victims are not ready to go against these miscreants which lead to a lot of violence in India going unreported. Women and young girls accept it and treat it as a part and parcel of their lives due to our patriarchal setup. The silence around domestic violence needs to be broken and we all have to raise our voices against it. A new approach is required to solve this problem which begins by recognising that victims will not be safe if the behaviour and the attitudes of perpetrators are not changed.
Reference:
"Violence against women and girls: the shadow pandemic"https://www.unwomen.org/en/news/stories/2020/4/statement-ed-phumzile-violence-against-women-during-pandemic, accessed on 26th May 2020
"Violence against Women"https://www.who.int/news-room/fact-sheets/detail/violence-against-women, accessed on 26th May, 2020.
Superanote.
"Domestic Violence during the Coronavirus Lockdown: Potential solution from a criminologist's perspective"https://www.barandbench.com/columns/policy-columns/domestic-violence-and-lockdown-potential-solution-from-a-criminologists-perspective,accessed on 27th May, 2020.
Superanote.
https://timesofindia.indiatimes.com/india/complaints-of-domestic-violence-against-women-spiked-in-year-of-lockdown-ncw-data/articleshow/81687915.cms#:~:text=According%20to%20the%20NCW%20data%2C%2025%2C886%20complaints%20of%20crime%20against,of%20them%20of%20domestic%20violence.
"Domestic violence during Covid-19 lockdown emerges as serious concern" https://m-hindustantimes-com.cdn.ampproject.org/v/s/m.hindustantimes.com/india-news/domestic-violence-during-covid-19-lockdown-emerges-as-serious-concern/story, accessed on 27th May 2020.
"Domestic violence amid lockdown: The Shadow Pandemic"https://www.indialegallive.com/special/domestic-violence-amid-lockdown-the-shadow-pandemic-98540, accessed on 27th May 2020.
Image Credit: Flickr