Welfare in India: Business, BJP and Middle Class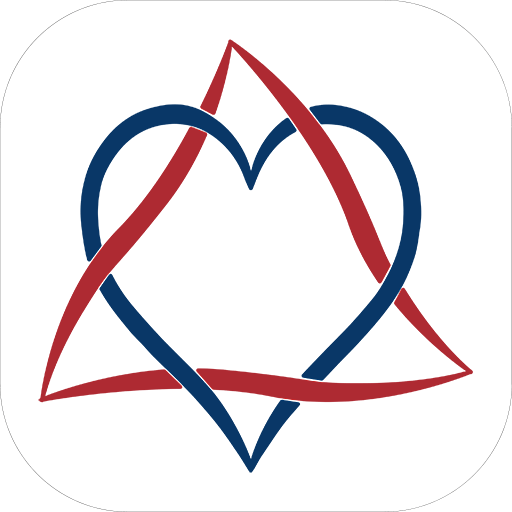 Chaitanya loves birds, memes, and politics. He is currently studying Political Science and Environmental Studies at Ashoka University. His academic interests include wildlife conservation, environmental governance, welfare politics and agrarian studies.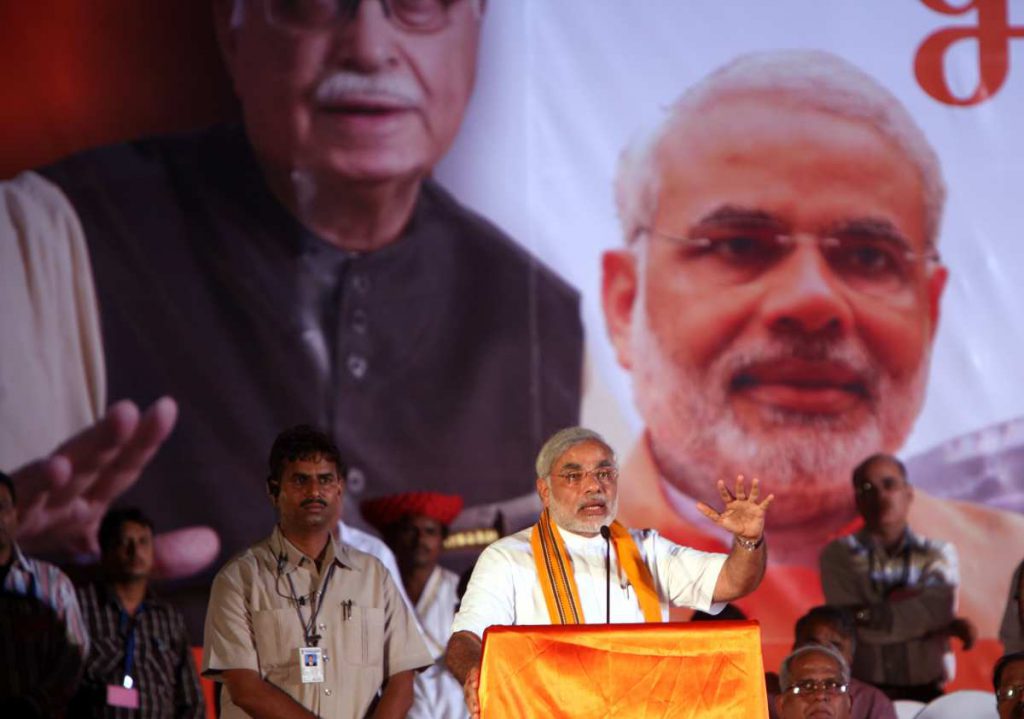 [responsivevoice_button voice="US English Male" buttontext="Read out this Theel for me"]
---
"I believe government has no business to do business. The focus should be on Minimum Government but Maximum Governance."

Narendra Modi
"I believe government has no business to do business. The focus should be on Minimum Government but Maximum Governance." – Narendra Modi[1]
This is the opening sentence of an article posted on the official website of Narendra Modi on May 14, 2014, right ahead of the general elections. This article claims that Narendra Modi, during his reign as the Chief Minister of Gujarat, demonstrated that a good justice delivery mechanism and an entrepreneur-friendly environment are possible even with a small and less intrusive government. This article also alleges that previous governments have paid more attention to the size of the government rather than its quality. This idea of 'Minimum Government, Maximum Governance (MGMG)' has been a guiding principle of the Bharatiya Janata Party's political manifestos as well as annual budgets. While there is no assigned definition to this idea, it can be defined as an administrative strategy that aims to shrink the size of the state, while improving its efficiency.
This idea of MGMG sits well with the neoliberal face of the Bharatiya Janata Party (BJP). It came to power in 2014 with promises of economic growth. Since the economic reforms of 1991, encouraging private enterprise and investment have been a part of the agenda of every major political party, but no party entirely banked on this like the BJP did.[2] Removing obstructions to private enterprise, building the required infrastructure and skilled workforce, and transforming India into a globally competitive economy occupied a prominent place in their manifesto.[3] These liberal groundings explain the BJP's motivation behind adopting an MGMG model. State controls over business, and welfare policies are considered 'illiberal'.
The Indian state, however, has been a quasi-socialist and welfarist state for most of its existence. It is only after the Liberalization-Privatization-Globalization reforms of 1991, that India turned liberal in its approach towards economic policy. Even after 1991, governments have made welfare policies a major part of their political agenda. A great example would be the launch of the Mahatma Gandhi National Rural Employment Act (MGNREGA) in 2006, which is deemed to be a major force behind the victory of the United Progressive Alliance (UPA) government for a second term in 2009. Some people compare its impact to that of the Garibi Hatao slogan of Indira Gandhi.[4] On the other hand, the BJP's focus was more on improving the quality of governance and enabling economic growth, and it believes that the benefits of economic growth will trickle down to the poor.
Pandering to the 'Middle Class'
The definition of 'middle class' is an oft-debated topic. Marxist scholars equate the middle class with petty bourgeois and say that they belong to the elites. Some say that the middle class is just above poor and hence not elite. Others say that the middle class comprises a huge range of people from the farmer with a medium-sized landholding to a small businessman to an urban educated private employee to a public servant. Anirudh Krishna and Devendra Bajpai, in a study published in the Economic and Political Weekly, defined middle classes in terms of the vehicles they own. The lower middle class are those who own motorcycles, and the upper middle class own a car.[5] The McKinsey Global Institute, which defines India's middle class as households with real annual disposable incomes between 200,000 and 1 million rupees ($3,606 to $18,031), estimates the ranks of middle class will soar from 50 million in 2005 to over 250 million in 2015; and by 2025, it will more than double to 583 million—41 percent of the population.[6]
Yogendra Singh, a renowned sociologist remarked that due to social mobility and increased urbanization, the poverty-removal paradigm does not work well in India anymore.[7] Large and medium scale farmers are moving to cities looking for market linkages and better standards of living. There is a rising urban middle class due to an increase in the level of education. The rise of the middle class has brought about social mobility and class transformation in India. Those who were poor now constitute the lower middle class. These factors in combination do not have people applauding poverty-alleviation programmes. Instead, they want to know from the political parties their agenda of development and transformation. This transformation India has gone through has been an important reason for the rise of BJP-kind of ideology – which is nationalist, capitalist, and communication-oriented. The neoliberal agenda of BJP sits well with the aspirational middle class because it provides them the hope of improvement.
The BJP has pandered to the middle class, not just in their manifesto, but also in their policies. The speeches given by BJP leaders, the way budgets are designed, and the implementation of policies show that the BJP's politics are centred around the middle class. A very good snippet that explains this is how the government decreed Doordarshan to screen Ramayan and Mahabharat on TV as a solution to the people's woes during the lockdown mandated to fight the recent coronavirus pandemic, as it thought that people are bored.[8] The middle class might have been bored, but the poor were facing hunger, homelessness and uncertainty. This shows that the middle class occupies a special place in BJP's heart.
The middle class does occupy a special place in BJP's heart, because they form a major portion of their electorate. In the 2019 elections, 44 percent of the people belonging to the upper-middle class and rich voted for the BJP.[9] Data from the Centre for Studying Developing Societies (CSDS) shows us that the middle and upper-middle classes have historically favoured the BJP. Further, a study by Lokniti-CSDS in 2018 found that people from the middle and upper-middle classes believe that the Modi government has done good for them.[10] In the 2020 budget, personal income tax rates were slashed to lift consumption. This budget was called by several analysts as a budget for the middle class.[11] The BJP also laid unprecedented focus on infrastructure development, expanded metro rail networks, reduced interest rates on home loans, provided affordable air travel through UDAAN, improved cheaper internet, and initiated e-governance facilities. All these schemes help the middle class achieve their aspirations.[12]
People belonging to the middle classes are not fond of welfare schemes meant for the poor, because they feel that their taxes are meant to be spent on productive activities, instead of providing 'freebies' to the poor. This is something I encounter in several of my daily conversations with classmates and family members. The BJP criticized the UPA regime for allocating much of their budget to such welfare schemes instead of creating productive infrastructure. The main reason BJP came to power is that it was seen as the party that would facilitate economic development. So, why would a party that came to power piggy-back middle classes, adopt welfare schemes that are pro-poor?
The Puzzle
One would expect that a government taking such an economic position would scrap or downsize existing welfare policies, but the BJP has done the inverse. Not only did the BJP government expand and improvise schemes launched by the UPA such as the Swachh Bharat Abhiyan, Aadhaar, Rural Electrification Mission and MGNREGA, but it also launched several new welfare schemes such as the Jan Dhan Yojana, Pradhan Mantri Kisan Samman Nidhi, Unnat Jyoti by Affordable LEDs for All, Atal Pension Scheme, and Pradhan Mantri Ujjwala Yojana. All these schemes aim at providing direct benefits to the poor. They are textbook examples of welfare schemes. Housing, sanitation, gas connections, direct benefit transfers, income support show that contrary to early indications, the Modi government's first term proved to be far more welfarist than was expected of a government that campaigned on the slogan of minimum government. The annual budgets, parliamentary discussions, and public speeches indicate that the BJP's political and cultural agenda have preceded economic issues. In the sphere of welfare, the broad contours of the BJP's policy are not very different from those of the Congress.[13] Even in his address to the United Nations General Assembly, Modi laid the most emphasis on India's welfare schemes.[14]
How does a government that posits itself as neoliberal and pro-business, manage to not only maintain existing welfare schemes, but also launch new ones? This is the question I will attempt to answer through my paper.
A Pro-Poor Turn?
In the 2014 election only 23 percent of the poor and lower middle class voted for the BJP. This increased to 36 percent in 2019.[15] This is attributed to the pro-poor, "anti-middle class" budget released by the government three months prior to the general elections of 2019. This budget even had the highest budgetary allocation for MGNREGA. It also increased tariffs on petrol and diesel to increase government revenue. This was termed by several political analysts as a tactic to woo the poor voter. If it was a tactic, the 2019 election results show that it has worked. The BJP expanded its vote share by 13 percentage points among the poor and lower middle class. Early in its first term, the Modi government was careful to distinguish its own welfare agenda from its predecessor, the UPA, by characterising its welfare approach as "empowerment" in contrast with the UPAs "entitlement" (or one that privileged handouts) approach. Yet, the government went to the polls largely on the back of what can only be characterised as an entitlement-focused welfare agenda.[16]
There is literature that suggests that the middle class stays loyal to the BJP even in the absence of favourable economic policies, because there are other socio-cultural factors such as Hindutva, Nationalism, and hatred for Muslims that make them vote for the BJP. Shekhar Gupta, the founder of 'The Print' remarked that "the middle classes are Modi's Muslims." The way Congress relied on its Muslim vote bank; the BJP relies on its middle-class vote bank.[17] But this cannot be a complete argument since middle classes are not homogenous in their political opinions. Some of them are anti-Muslim. Some of them are pro-Muslim. Some of them are secular. Some of them are also pro-poor, especially the section of people whom Modi referred to as 'Khan Market Gang.' [18] The middle classes that come from an elite educational background are more socialist in their beliefs. All these complications indicate that the BJP cannot hold on to its middle-class vote bank without economic policies favourable to them. This is the reason why the BJP has gone on a mission to redefine welfare and reshape welfare schemes in a way that helps them woo the middle class voter.
In my next article, I will elaborate on how the BJP has managed to redefine welfare and how this redefinition has shaped welfare policy in India.
---
References
"Minimum Government, Maximum Governance." Narendra Modi, 14 May 2014, www.narendramodi.in/minimum-government-maximum-governance-3162.
Press Trust of India, "Lok Sabha polls 2014: Highlights of the BJP manifesto 2014." Economic Times, 7 April 2014, https://economictimes.indiatimes.com/news/politics-and-nation/lok-sabha-polls-2014-highlights-of-the-bjp-manifesto-2014/articleshow/33385409.cms?from=mdr
NDTV. "Read BJP's 2014 Poll Manifesto." NDTV , 7 Apr. 2014, www.ndtv.com/elections-news/read-bjps-2014-poll-manifesto-556483.
Kumbhar, Sitaram. "Has the Congress Earned Dividend from the NREGA?" Mainstream Weekly, 23 May 2009, www.mainstreamweekly.net/article1382.html.
Krishna, Anirudh, and Devendra Bajpai. "Layers in Globalising Society and the New Middle Class in India :" Economic and Political Weekly, 30 Jan. 2015, www.epw.in/journal/2015/5/special-articles/layers-globalising-society-and-new-middle-class-india.html.
Ablett, Jonathan, et al. "The 'Bird of Gold': The Rise of India's Consumer Market." McKinsey & Company, 1 May 2007, www.mckinsey.com/featured-insights/asia-pacific/the-bird-of-gold.
Ashraf, Ajaz. "BJP Ideology Appeals to the Middle Class Because of Its Own Anxieties: Sociologist Yogendra Singh." Scroll.In, 5 May 2016, scroll.in/article/806994/interview-the-bjps-ideology-appeals-to-the-middle-class-because-of-its-own anxieties?fbclid=IwAR0V0q29VNIP5gIVwA_hea07ZPOAsh8Z53JxCw2tT4dcHPpn7F__9jiCJQg.
Vij, Shivam. "With the Anti-Poor Lockdown, BJP Is Back to Its Upper Caste, Middle Class, Urban Roots." ThePrint, 1 Apr. 2020, https://theprint.in/opinion/anti-poor-lockdown-bjp-upper-caste-middle-class-urban-roots/392892/
Kumar, Sanjay, and Pranav Gupta. "Why BJP Can't Afford to Take Its Middle Class Votebank for Granted." Livemint, 1 Mar. 2018, www.livemint.com/Politics/ulfKYL05OOuk9cihtMVwtM/2019-Lok-Sabha-elections-Why-BJP-cant-afford-to-take-its-m.html.
HT Correspondent. "Union Budget 2020 Strengthens Minimum Government, Maximum Governance: PM Modi." Hindustan Times, 1 Feb. 2020, www.hindustantimes.com/india-news/union-budget-2020-strengthens-minimum-government-maximum-governance-pm-modi/story-WjqBWRVzqd0XIQZOTBSDUN.html.
Sinha, Sumant. "BJP has helped the middle class realise its aspirations." Hindustan Times, 24 April 2019, https://www.hindustantimes.com/analysis/bjp-has-helped-the-middle-class-realise-its-aspirations/story-uxlKge1E1eOKQcZK8r8XmO.html
Sen, Ronojoy. "Everyone Thinks the Economy Is Issue No. 1 for India's Modi. It's Not." Foreign Policy, 20 Sept. 2019, https://foreignpolicy.com/2019/09/21/everyone-thinks-the-economy-is-issue-no-1-for-indias-modi-its-not/
Press Trust of India. "India's Welfare Schemes Give World a New Hope, Says PM Modi at UNGA." Business Standard, 4 Dec. 2019, www.business-standard.com/article/pti-stories/india-s-welfare-schemes-give-world-a-new-hope-for-better-future-says-pm-modi-at-unga-119092701173_1.html.
Kumar, Sanjay and Pranav Gupta. "Where Did the BJP Get Its Votes from in 2019?" Livemint, 3 June 2019,https://www.livemint.com/politics/news/where-did-the-bjp-get-its-votes-from-in-2019-1559547933995.html.https://thewire.in/economy/budget-2019-will-welfare-policy-under-modi-2-0-be-about-entitlements-or-empowerment
Aiyar, Yamini. "Budget 2019: Will Welfare Policy Under Modi 2.0 Be About Entitlements or Empowerment?" The Wire, 4 July 2019, https://thewire.in/economy/budget-2019-will-welfare-policy-under-modi-2-0-be-about-entitlements-or-empowerment
Gupta, Shekhar. "Why India's Middle Classes Are Modi's 'Muslims.'" ThePrint, 6 July 2019, https://theprint.in/national-interest/why-indias-middle-classes-are-modis-muslims/259523/
Venkataramakrishnan, Rohan. "Are India's Elite Anti-BJP? Actually, the Party Drew Its Greatest Support from Upper Castes, Rich." Scroll.In, 5 June 2019, https://scroll.in/article/925925/are-indias-elite-anti-bjp-actually-saffron-party-got-greatest-support-from-upper-castes-rich
Featured Image Credits: Wikimedia