Freda Bedi – The British Woman with an Indian Spirit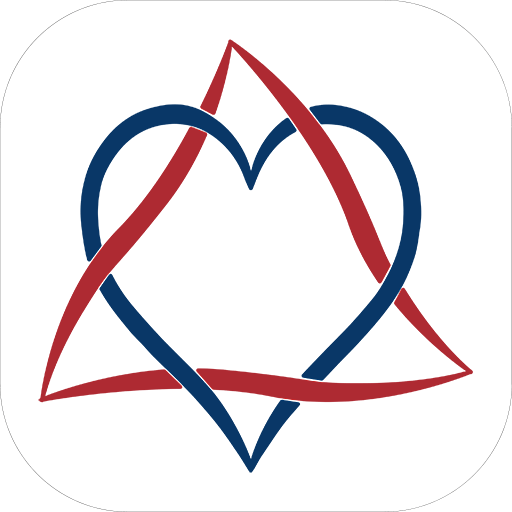 Prarthana Sen has recently completed her Post Graduation in Political Science from St. Xavier's College (Autonomous), Kolkata. She likes to write on topics related to Gender Studies, Political History and so on.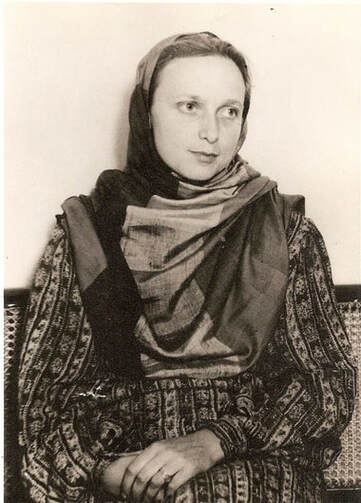 As India goes on to commemorate its 75th year of independence, one's mind wanders back to India's colonial past and the noteworthy contribution of its brave freedom fighters, whose patriotism and valiance resulted in the country's freedom from the oppressive and prejudiced rule of the British Empire. Freda Marie Houlston hailed from the city of Derby, located in the heart of the English mainland. Freda's father worked as a watchmaker in Derby, before enlisting himself in the British Army when the First World War broke out. Despite her British roots, Freda went on to become a firebrand leader in India's struggle for Independence that spanned over more than nine decades.
The Oxford Scholar
Freda Houlston went off to study in the University of Oxford and was a regular attendee in the meetings of the Oxford Majlis, a debating society that was founded by the Indian students of the University. The Indian students would often advocate for India's freedom from the British Rule in these meetings. In one of these meetings, Freda got acquainted with dashing fellow-Oxonian, Baba Pyare Lal Bedi. [1] A whirlwind romance ensued between the two and in 1933, Freda broke social convention by marrying Baba Pyare Lal, a person of colour.
The Punjabi Bride
Despite family disapproval and disciplinary action taken up by Freda's college, the couple went ahead with the marriage at the Oxford Registry Office. [2] Furthermore, the marriage faced social disapproval when the registrar who went on to conduct the wedding ceremony, refused shaking hands with the newly-weds in a prejudiced display of disapproval. Freda started regarding herself as an Indian following her marriage and would dress up in Indian clothing even though she had never been to India before. [3] A saree-clad British woman marrying an Indian of Sikh origin on British soil while India remained restrained under the shackles of the British Empire organically painted a very powerful picture. Freda Bedi's fashion choices in this context, not only symbolized her respect towards Indian tradition but at the same time, her courageous stance against the forces of racism and alienation that were found to be deep-rooted within English society.
The Indian Satyagrahi
Freda consequently emerged as a controversial figure within English circles, in stark contrast to her Oxford companions- the likes of which included Barbara Castle, a much-revered Labour Party politician of her times and Olive Shapley, a well-renowned broadcaster of the British Broadcasting Corporation (BBC). [4] The Bedis were committed communists and worked with the left wing of the Indian National Congress, the organization that spearheaded the Indian Independence Movement. [5] Baba Pyare Lal tried to oppose the ongoing recruitment of Indian soldiers to support Britain's war efforts in the Second World war, resulting in his detainment to a remote prison in the Thar Desert. Following this, Freda volunteered as a 'satyagrahi' (claimed to be hand-picked by Mahatma Gandhi himself) to oppose the military recruitment, something that left the British authorities quite perplexed since they had no idea as to what action could be taken, given the unique nature of the situation. Since the arrest of an Englishwoman by an Indian policeman was not something that was deemed as being appropriate back in the day, the British authorities sent an English officer to arrest Bedi. [6] Like most prominent freedom fighters of the decade, the Bedis too went behind bars for opposing the British authorities. Something unconventional had taken place again- a British woman went behind bars while trying to advocate for the Indian cause of freedom. Freda may have been born and brought up as a British citizen, her sympathies nonetheless, lay in the great Indian quest for freedom. Freda had embraced India as her motherland and her patriotism knew no bounds. Freda remained an honourable patriot of the Indian republic even after India's independence. In the year 1959, Freda was serving the Social Welfare Board of the Central Government and set out to help out the thousands of refugees who had flocked to the border state of Assam, following Prime Minister Nehru's approval of her request. Freda was a companion and colleague to not only Indian stalwarts like Nehru but also his daughter and the future Prime Minister of India, Indira Gandhi. Freda Bedi's brave efforts in the Indian Independence Movement had helped her to carve a niche for herself within Indian society and get well-acquainted with prominent figures in the field of Indian politics. Freda Bedi had gone on to prove that patriotism need not be confined to any gender, religion, class or even nationality, as ascertained by her case. 
The Kashmiri Revolutionary
The Bedis moved to Kashmir in the year, 1947 and soon found themselves mired in Kashmiri politics. The couple worked for the Kashmiri nationalist movement under the then- elected Prime Minister of Kashmir, Sheikh Abdullah. Freda joined the Women's Self Defence Corps, a left-wing militia comprising of women, which was set up so as to defend the erstwhile state against foreign intruders or pro-Pakistani forces. [8] Freda Bedi had come a long way- she was no longer the Derby girl who took classes in the prestigious University of Oxford, she was now an Indian revolutionary who had not only made great stride in the Indian National Movement but also became a part of the secular nationalist forces which served under Sheikh Abdullah's regime.
The 'Outsider'
Freda Bedi was given due recognition in the year 1976 by her old companion and the then-Prime Minister of India, Indira Gandhi. Freda was awarded for being a foreign woman who distinguished herself through outstanding service towards the country given her intense dedication as well as her praiseworthy achievements in the field of education and social welfare. [9] Andrew Whitehead, eminent historian and journalist with the BBC, spent years researching on Freda Bedi's extraordinary life. In an interview with Time News Network, Whitehead went on to reveal that though Freda was proud to receive such a prestigious award that had been accorded to her, she was still upset about the fact that despite living in India for a period of forty years, she was still seen as an 'outsider'.
The Buddhist Nun
Freda Bedi spent the later years of her life as Sister Palmo, a fully ordained Tibetan Buddhist nun. When Freda had volunteered to help out the Tibetan refugees in Assam, she became well-acquainted with a few young Tibetan lamas. With huge support from both, the Great Dalai Lama as well as the government, Freda set up a school in Delhi to help the young lamas fit in, offering lessons in the disciplines of Mathematics, English as well as spiritual instructions. [10] The greatest legacy that a parent can pass on to their child lies in helping out and being good to those around you. Freda passed on these good qualities to her three children- Ranga, Gulhima and Bollywood actor Kabir Bedi (Bond villain in Roger Moore-starrer 'Octopussy'). 
Freda Bedi went on to play numerous roles in her life- she was a diligent student, a dutiful wife, a responsible mother, a dedicated satyagrahi, an active political worker, a benevolent social worker, a fierce revolutionary, a loving grandmother, a devout Tibetan Buddhist and a die-hard patriot. All in all, one could refer to Freda Bedi as a quintessential woman of substance!
References:
[1] Wangchuk, R.N. "Freda Bedi: The British Woman Who Fought For India's Freedom & Was Even Jailed." The Better India, 31 January 2020, https://www.thebetterindia.com/212524/freda-bedi-british-woman-fought-freedom-struggle-forgotten-india-history-nor41/
[2] Sharma, S. "Fearless Freda." The Tribune, 10 February 2019, https://www.google.co.in/amp/s/www.tribuneindia.com/news/archive/features/fearless-freda-725486
[3] Whitehead, A. "United colours of Freda Bedi." The Hindu, 16 February 2019, https://www.google.co.in/amp/s/www.thehindu.com/society/history-and-culture/united-colours-of-freda-bedi/article26280964.ece/amp/
[4] Whitehead, A. "Did you know Kabir Bedi's mother was a monk?" Rediff News, 20 February 2020, https://www.google.co.in/amp/s/m.rediff.com/amp/news/special/did-you-know-kabir-bedis-mother-was-a-monk/20200220.htm
[5] Gulab, K. "Review: The Lives of Freda by Andrew Whitehead." Hindustan Times, 25 October 2019, https://www.google.co.in/amp/s/www.hindustantimes.com/books/review-the-lives-of-freda-by-andrew-whitehead/story-rVFeK6d5h9mlGWRWYfG7iO_amp.html
[6] Whitehead, A. "The British woman who fought for India's freedom." BBC News, 7 March 2019, https://www.google.co.in/amp/s/www.bbc.com/news/world-asia-india-46943612.amp
[7] Whitehead, A. "Freda Bedi's Tryst With Kashmir." Live History India, 17 August 2019, https://www.google.co.in/amp/s/www.livehistoryindia.com/story/history-daily/freda-bedis-tryst-with-kashmir/%3famp=1
[8] Mackenzie, V. (2017). The Revolutionary Life of Freda Bedi: British feminist, Indian Nationalist, Buddhist Nun. Boulder: Shambhala.
[9] Whitehead, A. "Freda Bedi: The Making of a Buddhist Nun." Buddhistdoor Global, 12 August 2016, https://www.buddhistdoor.net/features/freda-bedi-the-making-of-a-buddhist-nun
Picture Source: Fredabedi.com