The Bengal Election 2021: Cultural Identity Vs. Fascist Autocracy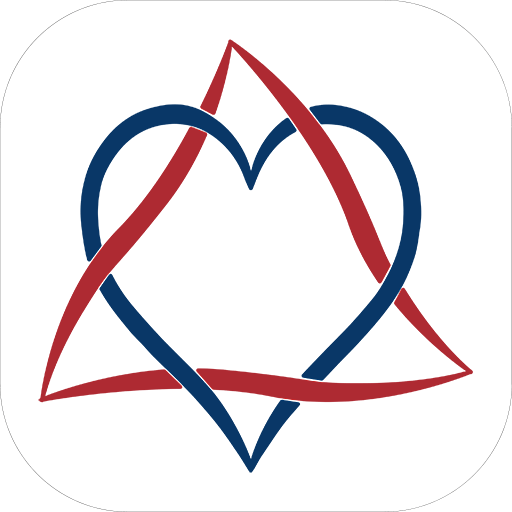 Supanwita Bar is a student of Political Science at Pondicherry Central University. I have worked in a student organization named, " Chitrangada- An Initiative Against Gender Discrimination" for 2 years. In my graduation The Scottish Church College, certified me for presenting two paper, these are respectively, Human Rights Violation of Kashmir including Bastar and Cultural Hegemony Of Indian Film Industry.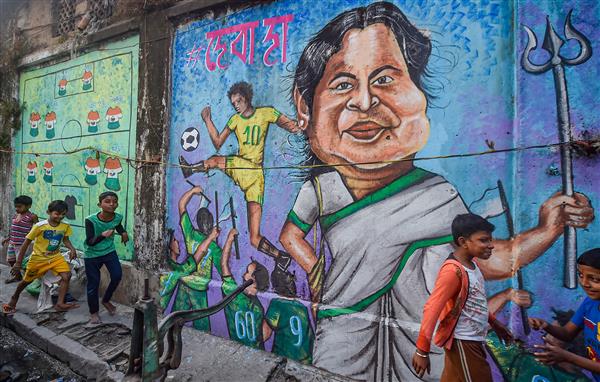 ---
In the aftermath of the 2014's Lok Sabha election, the most prominent "democracy" of the world has enrolled in India's one of the most crucial election seasons, with Assam, Kerala, Tamil Nadu, West Bengal and Pondicherry's Assembly election.
The Assembly Election of 2021: Conflagrant Conundrum
Unfortunately, the V-Dem Institute, an independent research institute based at the University of Gothenburg, has published data-heavy worldwide democracy reports which recently observed that the Indian Parliamentary democracy system diminished into an "electoral autocracy." The Sweden-based organization has said that India is not, at this point, a democratic country; instead, it became an "electoral autocratic country," specifically after the Bharatiya Janata Party (BJP) and Narendra Modi's triumph in 2014. The general election of 2014 is one of the most memorable elections in the history of independent India. In the aftermath of the Nirbhaya Gang Rape and 2G spectrum case in the Lok Sabha election of 2014, the Bharatiya Janata Party secured an outright majority of seats in this election, first since 1984. The controversial Hindu nationalist leader and former Chief Minister of Gujarat, Mr. Narendra Modi, made history by storming to power at the Center with a "triple century" of an unexpected win over 336 seats in the Lok Sabha election. Modi had a controversial legacy as the CM of Gujarat as he had spearheaded the state government during the gruesome communal riots of 2002 in Gujarat and was also accused of complicity and ineffective dealing of the riot situation. Electing a Hindu Nationalist Party led by Modi eventually gave birth to a new political culture in India. The government got an unwritten authority to call any individual "anti-national" and "Go to Pakistan," whoever is critical towards the ultra-Hindutva notion of our present government. For instance, in the early February 2016, the Delhi Police captured JNUSU president Kanhaiya Kumar on treason and criminal conspiracy charges. Honestly, it was the very first glimpse showed by our current government, which indicated onslaughts on Indian democracy. It is essential to mention that, unfortunately, Narendra Modi's government has not disappointed us. From 2014 till 2021, this government repeatedly proved with a series of incidents that we are not anymore a truely democratic country. For instance, Demonetization, beef banning, mob lynching of Muslims, Dalit people, cow-terror, and the death of several journalists like Gauri Lankesh and Jyotirmoy Dey from 2016 onwards, indicated a gloomy phase for Indian democracy. They have accused and harassed several journalists like Abhisar Sharma and Rohini Singh and many more like this. Even after a series of unpleasant incidents under the BJP led government, in 2019 BJP under Modi again came into power with an absolute majority. After getting reelected to power in May 2019, they gave the first gift to India by scrapping Article 370 of the Constitution that grants special status to Jammu and Kashmir, and the "Chronological" implementation of NPR, CAA, NRC which triggered nationwide protests, many times violent, against the NRC, CAA. The protestors were dismissed as anti-national and protests were curbed in a repressive manner in most BJP-ruled states. Yet later in the time of Covid-19, our government has worshiped the Bhoomi of their very own Ram Mandir. It coincided with the Apex Court's verdict regarding the Babri Masjid demolition case of 1992 where the Supreme Court of India completely denied the systemic violence over the Muslim community of India in the wake of the demolition of Babri Masjid in 1992. Our current government is also ignoring the five-month-long farmers protest against the new farmer's bill of 2020 in the northern part of India. Therefore, India got the 51st position in Economist Intelligence Unit's Democracy Index, the lowest rank that India got since the rankings began in 2006, including India's title is "partly free" and an " electoral autocratic" country. Since India is receiving such outstanding 'recognitions' from the rest of the world, it becomes imperative to make a free and fair assembly election of 2021, which is essential to maintain the legacy of the title "world's largest democracy."
Is the Bengal Election Taking Center Stage in 2021?
Important to mention that this assembly election is not only crucial for retrieving the lost position of India in the international democratic index; instead, this election is a battlefield to fight against BJP's Ultra-Hinduism and fascism notion, considering, BJP's desperation to win this election, particularly Bengal to establish their absolute rule in the eastern part of India. Additionally, it will help BJP to fight the 2024 election. The "misfortunes" that in some particular aspect of North India, BJP's domination has arrived at immersion, which they want to, recover by getting the support from the East or the South. States, for example, Tamil Nadu and Kerala, are as yet distant targets for the BJP. So, it needs significant increases of votes from the East and specifically from Bengal. Therefore, for a party like BJP, which is famous for throwing everything to win every election from 2014, it is not difficult to envision what this party may do in an election, where they are desperate to win. Therefore, the whole nation tensed about the manner of the elections, the consequence of this election, and this election result because this election is a do-or-die opportunity for Indian's to protect India's decadent democratic soul.
The Ground Reality of Bengal Election: Mamata Banerjee Vs. Narendra Modi
The long periods from last October to this April, we have seen the election races in the five territories of West Bengal, Assam, Tamil Nadu, Kerala, and Pondicherry; however, none other states match the kind of interest like the one around this eastern Indian state, West Bengal. The account of "Modi versus Mamata" about this election is a generally very recognizable one – nearly as an expansion of the last Parliamentary election of 2019 where the BJP expanded their vote share drastically in the West Bengal to 40% as against 43% of All India Trinamool Congress (AITMC). It's an outcome that encouraged the BJP to push for seriously challenging the TMC rule in Bengal. In February, the Election Commission declared that the election would be held in more than eight stages from March to April, which is seen to be a big political fight between the two big bulls. However, the 'Sanyukta Morcha,' a Third Front cobbled between the Communist Party of India (Marxist), Abbas Siddiqui led Indian Secular Front, and Indian National Congress with few fresh faces from India's elite institution Like Oishi Ghosh and Srijan Bhattacharya recently shaped political alliance.
Needless to mention that, this assembly election of Bengal is one of the most discussed elections in the history of Bengal, and it is not anymore a secret that, since 2019, BJP had always tried to capture Bengal. In 2011, Mamata Banerjee destroyed the red stronghold in West Bengal by finishing Left Front's continuous 34-year-old ruling era and became the first woman Chief Minister of West Bengal. Therefore, if we look back into Mamata Banerjee's political regime from 2011 till 2021, there is no doubt that All India Trinamool Congress (TMC) has run an average government in the last ten years with specific well-known plans and schemes. Its history on democratic rights or debasement, or corruption is hardly creditable (YADAV, 2021). The report card detailed how, under the AITMC regime, spending plans expanded two-three times on women and youngsters' welfare, wellbeing, agribusiness, and education areas. The report likewise featured the government's work for the Scheduled Tribes and Scheduled Caste people. However, it made no notice of how the government helped the minority of the local area. The report card of the TMC era specifies the much-commended Kanyashree, Rupashree, Sabuj Sathi, Shikshashree, and Aikyashree grant for the development of marginalized communities. Mamata Banerjee's regime is not only about specific welfare schemes; instead, in the past ten years, indeed, West Bengal saw some significant improvement and development in the public foundation and government programs. However, the Bengali community's development, especially for marginalized sections, was adequately massive to guarantee Mamata Banerjee's groundswell of support. For instance, a tremendous amount of the rudiments: latrines from 2011 to 2015, West Bengal constructed the second most significant number of toilets for singular families in the country. The connectivity between rural areas and the city has seen a lot more improvement than before. Indeed, even the Adivasi-overwhelmed, profoundly underdeveloped region of Junglemahal, Purulia, rural areas of South and North 24 paragons presently has metalled streets, electricity, and primary livelihood. Precisely before the election, the ruling party TMC has launched Bongodhhoni (Sound of Bengal), one of its most extensive outreach programs ahead of the polls, including Duare Sarkar (government at doorstep). But, this discussion will remain incomplete without mentioning some significant incident and scam under the TMC regime in Bengal, like the Saroda Chit Fund Scam(2013), Narada Scam(2016), The Cut-Money Scam(2020), not conduction of School Service Commission exam for years, the "Hok-kolorob" Movement by the students of Bengal against the ruling government in 2014, etc. Therefore, in all accounts, some unpleasant incidents happened in Mamata Banerjee's regime. Yet, there is no option to deny that Mamata Banerjee tried to change and develop the condition of primary livelihood of the ordinary people of Bengal, particularly the condition of women and Muslims.
Unfortunately, in the last Lok Sabha election, BJP expanded its vote share drastically in West Bengal to 40% against 43% of AITMC. Therefore, riding on the issue of anti-incumbency and identity politics, BJP wants to come to power in West Bengal. They were searching for an opportunity to catch the "last wilderness" and win over Bengal. Additionally, a triumph would likewise put the saffron camp in an ideal situation to balance the counter incumbency in states where it had won the maximum number of seats in the last two Lok Sabha polls. This is because it will at that point get the opportunity to be in an ideal situation to improve its count of Lok Sabha seats in this state in 2024 by having the option to evade anti-incumbency and build up itself as an impressive political power by consigning the customary Left and the Congress to the sidelines. The Modi government is sure of grabbing power in the state and has set an objective 200 pulse seats in the 294 seats, despite being marked as an "outsiders" for its over-reliance on its focal chiefs and for "not being in harmony with the culture and pride of Bengal, which is quite apparent.
Amusingly for the BJP, it was never figured as an intense political power despite Syama Prasad Mookerjee, its ideologue belonging to the state. But, from the last Lok Sabha election, BJP was desperate to win this assembly election of Bengal, and according to that, they reasonably organized themselves. BJP strengthened its base in Junglemahal and wooed the SC and STs particularly the Rajbangshis and Namshudras, especially the Matuas, which till not many years back, were viewed as the fortresses of the Left and the AITMC. They also expanded in RSS' exercises, and its offshoots in rural Bengal which have additionally assisted the BJP in fortifying its support base. On the other hand, the saffron party, which left its entryways totally open for defectors from their opposition parties including political leaders like Suvendu Adhikari and Rajib Banerjee, Shovan Chatterjee and Dinesh Trivedi which apparently made the ruling AITMC appear like a "sinking ship." BJP is also campaigning against AITMC by accusing them that they are partial towards Muslims. Therefore, in the last march, Congress and the Left front of Bengal went for an alliance with Abbas Siddiqui's Indian Secular Front, which has domination over Muslim youth in certain regions. This was not a favorable decision for TMC because it can shift Muslim vote shares towards ISF against AITMC, as AITMC is the biggest enemy of the Left because of the apparent reason of 2011's election. It is essential to mention that, currently, according to the world democratic index, one party rule led by BJP is not suitable for India and Bengal. Therefore, as per the lesser evil theory, BJP is worse than AITMC. The assembly election of Bengal became a battleground of the fundamental "Identity" not of the Bengali community but of the secular democratic notion of our country. Needless to mention that BJP is harmful to Bengal as it is no more secret that they are critical towards the certain section of liberal and secular notion of Bengali culture, and their essential mindset is to highlight the popular Hindi culture of India over any regional identity. So, one particular section of the Bengali community anticipates that Sanyukt Morcha's decision to join with Abbas Siddiqui to dismiss the rival party might result in a large backfire upon the Bengali community. This decision from the left front was disappointing.
The unchecked acceptance of members from the different parties has prompted infighting inside the BJP itself. With the guidance of poll strategist, Prashant Kishore, TMC developed a narrative of 'insider versus outcast' crusade, the TMC authority has embraced 'Bengali pride' and made this election story of sub-patriotism to counter the BJP's ultra-Hindutva governmental issues. Additionally, according to the election manifesto of BJP, where they announced that if BJP comes into power, they will ensure NRC in Bengal like the last NRC list in Assam in December 2019, which barred more than 19 lakh individuals, gave TMC a brilliant chance to mark the BJP as a "hostile to Bengali" party. (PTI, 2021) Political expert Subhamoy Maitra feels a close fight in which BJP might not capture power but gain many seats will be an equally advantageous arrangement for the saffron camp. Nonetheless, BJP coming to power would be corresponding with the recovery of the Left-Congress, which would be a much greater test for the saffron camp. Regardless of whether BJP loses this election, it won't actually be so as it will be in an ideal situation for the 2024 parliamentary election. Important to mention, this election is limited to the strategic fight between Mamata and Modi, rather since last year, both the party leaders utilized every chance to bash each other in every open forum. For instance, in an election rally, Narendra Modi addressed the honorable chief minister of Bengal in a vulgar manner as "didi o didi". On the contrary, Mamata Banerjee addressed BJP as "outsiders". . So, there is no doubt that the perfect tagline of this election season of Bengal should be "the outsider in Bengal Narendra Modi VS the daughter of Bengal Mamata Banerjee."
The Chronological Manipulative Strategies of BJP
In 2014, even after the 'historic Lok Sabha election' and the Modi storm in India, BJP could not do well in the last Assembly election of 2016 in Bengal. BJP does not have any proper offices, candidates' strategies, and imprecision over Bengal back then. So, initially, they approached Mukul Roy, a former prominent member of TMC and accommodated him in the party. After that, slowly BJP builds a sound organizational strength in Bengal, particularly in rural areas, with Rashtriya Samayam Sebak Sangh (RSS). RSS always had been a mother figure to BJP. The state president of BJP, Dilip Ghosh, is an active RSS member in Bengal. And this BJP and RSS combo worked well for strengthening their base in Bengal. In 2019, as BJP got partial success in Bengal, then BJP plans to win over the Assembly election of 2021, and honestly, they did not leave any chance of manipulating this assembly election of Bengal in favor of them. For instance, throughout late 2019, the home minister of India, Amit Shah, repeatedly declared that "they will implement NRC in Bengal after coming to power." After seeing a vast protest and negative response from Bengal about NRC, NPR, and CAA before coming to power, their was a change in stance. In the different visit to Bengal last October, Amit Shah said, "No NRC exercises in Bengal now" or "Rules for CAA are yet to be framed. Because of corona virus, the exercise on CAA cannot take place". So, BJP changed their stance about NRC and CAA according to their convenience. BJP accuses TMC of appeasement politics by saying that Mamata Banerjee favors the Muslim population over CAA, and Amit Shah called the Bangladeshi intruders termites. This false interpretation of Banerjee's stand may lead to the polarizing of votes against TMC. On the other hand, BJP, through their policies, sharply trying to capture different community-based vote banks, like Matua and Rajbangshi. Matua community is a large community that has ration card, land, and the right to vote except legal citizenship. Therefore, in the manifest BJP, they promised that they will give this community citizenship, so they may get inclined towards BJP. In the meantime, Bengal became the second home to our honorable prime minister, and he visited it almost twice a month with a Rabindra Nath Thakur's look. He learned Bengali and tried hard to show his knowledge of the language Bengali again and again with the promise of making "Sonar Bangla" and by bringing " Asol Paribartan." BJP throughout this election campaign highlighted in an exemplary manner all the scams under TMC rule in the state, be it 'Saroda,' 'Naroda' or 'Cut-money scam.' In the last few months, due to a coal scam, where Abhishek Banerjee was accused, BJP got an opportunity to call out Banerjee as the epitome of Bengal's nepotism politics. The IT cell of BJP, led by Amit Malviya, targeted to post 50 lakh social media messages in an hour. They not only have social media rather they have immense money power . It is essential to mention that the Election commission role has also come under scanner with allegations of favoritism towards the BJP. Lately, BJP also tried to co-opt different political leaders of TMC, like Suvendu Adhikari and Shovon Chatterjee, who was accused of the Saroda scamp, but after joining BJP, they got a clean chit. Even before the election, the great Arnab Goswami also launched the official channel of BJP, Republic Bangla. It is essential to mention that BJP is well aware that they cannot quickly bring 'Achhe Din' to Bengal. So, they are targeting Bengal emotionally. BJP is conscious that they only can win Bengal if they respect Bengali culture and language. Be it coming to Netaji's anniversary or Modi with the Tagore look or Nirmala Sitharaman's quoting Tagore, BJP is absolutely desperate to win Bengal. Just before the election, Narendra Modi went to Bangladesh to prove his respect towards the Cross border Bengali community to woo the Matua community. Union Home Mnister Amit Shah also claimed that "If BJP doesn't win Bengal, India's national security will be at risk." But, this discussion will remain incomplete without the discussion of BJP's free show of misogyny politics throughout this election campaign. They repeatedly commented that Mamata Banerjee is playing a woman card or Mamata Banerjee should wear Bermuda if she wants to flaunt her broken leg. Kailash Vijayvargiya on Twitter shared a photo of Mamata Banerjee, where she was cooking in a tribal village with an accompanying statement, said in Hindi, "Didi has already started doing the work she will have to do after 5 months". This is the reality of BJP, which is totally unacceptable. Nerveless, There are only a few days left to see how Modi's Tagore looks can do magic over Bengali, or they will follow the root of ancestor's liberal ideology.
Counter Strategies of Mamata Banerjee
Mamata Banerjee is a very experienced politician. 10 years back, Mamata Banerjee and her party made history by storming the dismissing 34 years old left regime. Since the 2019's election, she knew BJP will try their level best to win over Bengal. So, long before 2021she has brought in the new sensational political strategist Prashant Kishore. Kishore immediately took the approach to project Mamata Banerjee as the "daughter of Bengal." Because he realised that though BJP got a partial success in Bengal in 2019 Lok Sabha elections, still BJP does not have any Chief ministerial candidate for this election from Bengal. Most of the BJP's leaders are not Bengali. So, Mamata Banerjee played the card of "outsiders Vs. Bengali", which might prove to be very efficient. On the other hand, TMC highlighted the lesser rate of unemployment in Bengal than the national rate. Though BJP has always accused Mamata of practising the selective welfare of Muslims only, in reality, in this election as a woman, Banerjee mainly targeted the women's vote bank in Bengal. There are so many allegations against the TMC party except Mamata Banerjee. There is no scam-related allegation against her personally. So, Banerjee is efficiently handling the accusation against them. Ironically, most of the leaders who have left TMC to join the BJP had a severe charge of corruption. Fortunately, this incident became beneficial for TMC, and Banerjee teased BJP by calling them "washing machine." where all tainted leaders can get a clean chit. Because immediately after joining the BJP, they all got the clean chit against the corruption allegations against them. It is essential to mention that, as Mamata Banerjee's Prioritize shant Kishore's in making election strategies most of the TMC leaders left TMC. In the meantime, Mamata Banerjee campaigned against the BJP by saying that they do not have any chief ministerial candidate yet. Since voters want a Chief Ministerial face and clearly there is no alternative to Banerjee. Other than all these points, TMC is better booth management due to TMC being a ground-level party. In almost most phases, incidents of rigging and booth violence took place in many areas where both the parties blamed each other. Therefore, in this election, Mamata Banerjee faces political challenge and institutional patriarchy from the BJP. Where leaders from BJP are commenting on her broken leg, Saree, or calling her in a most cheaply and disrespectfully " Didi o Didi." such statements are reinforcing the notion of age-old patriarchy and eve-teasing towards women in the 21st century by the Prime Minister of the World's largest democracy. Mamata Banerjee is not the epitome of idealism, but according to a large section of the civil society of Bengal, she is the lesser evil for Bengal. The result of this election yet to be declared; hopefully, Bengal will vote wisely.
Are BJP Really "Outsiders"?
In the contemporary time, after hearing the term "Bengali," the first thing that comes to our mind, particularly from the outsiders of Bengal, are stereotypical, 'Fish,' 'Rosoggola,' 'Red and White Saree,' 'Durga Pujo,' 'Rabindra Nath Tagore,' 'Ami Tomake Bhalobasi' or 'Didi.' The Hindi-belt and the Bollywood tries to stereotype the Bengali community in the form of 'Fish and Rosogolla' since ages. In reality, Bengali culture is not only about that; rather, Bengal always represents liberal and secular ideologies. West Bengal is perhaps the most socially prosperous state in India. It presents various cultural identities in the state, which has its profound roots in India's history. As a region, Bengal continued rearranging in the middle of different rulers, presenting itself to various societies. In Bengal, people from different religions, communities, languages stay together. Here, between Bramhin 'Bhodrolok', Muslims and Dalits always trying to maintain a significant harmony. Bengal is not only famous for the literature of Tagore; they also have Kaji Nazrul Islam and Jasim Uddin. It has acquired hereditary greatness, a taste of craftsmanship and writing, and rich Bengali culture, an ideal mix of custom and culture with a liberal mentality. Bengal is enriched with Raja Ram Mohan Roy and Iswar Chandra Bidya Sagar, the pioneer of women's independence and education in India. Bengal has the first practicing lady doctor in India, Kadambini Ganguly. In short, Bengal is utterly opposite to the basic notion of BJP's ideology. BJP is famous for its religion, caste, community, and gender-based discrimination and violence. In Bengal, they have a poem like "Eki Brinte Duti Kusum Hindu Musalman," that belies the main motive of the BJP. In most of the Hindi-belt states, literacy rate, independence, and safety of women are in precarious situation, and in BJP-ruled Uttar Pradesh, the rate of crime against women in 2019 recorded 55.4 cases per lakh while in the whole of India, it is 62.4 cases per one lakh population. On the other hand, Kolkata is one of India's safest cities for women, according to the NCRB report. Kolkata is safe for women; instead, Bengal women are relatively more educated, free and liberal in nature. Even in this just 6 months long election campaign the chief minister of Bengal faced lots of patriarchal comments just for being women. Therefore, most of the Bengalis are non-vegetarian, whereas BJP is famous for food politics, banning non-veg food, demean and bashing non-vegetarians, beef-banning, and violence against non-vegetarians. There is no doubt that BJP is not suitable for Bengal; instead, they are not ideal for any democratic country.
Important to mention that West Bengal is not a perfect and ideal state. None can deny the oppressing phenomenon of Bengali 'Bhadrolok' culture, caste division, political division, violence, and sub-cultural discrimination within Bengal. Unfortunately, even with some established systemic flaws in Bengal, the Bengalis always represent themselves as radical, opinioned, brave, liberal, and secular. They do not deserve BJP and their misogyny and religious violence. Bengal does not need a " Sonar Bangla" with a low literacy rate, unemployment, religious and caste violence, communal disharmony, gender discrimination and violence, and honor killing. Political analyst, Suman Bhattacharya perfectly identified BJP's desperation to capture Bengal is driven by its cultural nationalism narrative which will not work till the cultural capital of the country, Kolkata is captured.
The Voice of Civil Society : "No Vote to BJP" Campaign
Amid a high-voltage political campaign by the ruling Trinamool Congress and the opposition Bharatiya Janata Party in West Bengal, other forms of electoral campaign is being driven by Bengal's civil society of the state. The campaign is named "No Vote to BJP." Nonetheless, it is more evident that their appealing message is more than representative and is gradually making strides across the numerous layers of electors, remarkably amongst the youth. A gathering of individuals associated with different social and mass developments returned together in November 2020, which prompted a discussion called "Bengal against Fascist RSS-BJP." This campaign's primary pioneer is a civic group of Bengal, named "people's film collective." In the first place, they highlighted in their campaign how BJP is harmful and dangerous for Bengal. There is a striking closeness between the ranchers' allure in India's northern part and the solitary allure made by the 'No Vote to BJP' crusade driven to a great extent by intellectuals, artists, educators, and civic society bunches in Kolkata. 'BJP ke ektao vote na,' or, just, not one vote ought to be for the BJP has also been a strong campaign. The mission clearly has boards of trustees in a few areas in Bengal and plans to connect house to house; however, it is quite active in Kolkata, with its videos getting viral via online media. This initiative is mainly taking place in social media through small videos, songs, and short films. Where people are mostly spreading awareness about the destructive policies and autocratic ultra-religious notion of BJP. Last month, various huge rallies were held in Kolkata with the slogan of "no vote to BJP." In the Campaign, the youth of Bengal straightforwardly called upon individuals not to decide in favor of a party with an awful record as in Gujarat in 2002. Its administration has imprisoned youthful researchers, scholarly people, journalists, and protesters on concocted charges with little proof. The pioneer of ongoing farmers' protest of India, like Balbir Singh Rajewal, joined this Campaign and drove it from the front. Other than him, Gurnam Singh Chaduni, Satyavan from Rajasthan, Himanshu Tewari from the Poorvanchal in UP, All India Kisan Sabha (AIKS) pioneer Hannan Mollah, Medha Patkar of the Narmada Bachao Andolan all came in support of this champing in Bengal. Important to mention that, in this campaigning, a section of the film industry of Bengal also taking part, for instance, the artist like Parambrata Chatterjee, Anirban Bhattacharya or Riddhi Sen is playing a major role, and just before the election of West Bengal assembly, several artists from the state's entertainment world has delivered a melody against the BJP government's deficiency in the course of the most recent six years. The song named 'Nijeder Mawte Nijder Gaan' (our tune our direction) includes a straight shot of Tollywood artists such as Sabyasachi Chakraborty, Parambrata Chatterjee, Surangana Bandyopadhyay, Rupankar Bagchi, among others. Needless to mention that, Bengal saw an election like this before, not even 2011, where everyone is becoming conscious and furious about politics, election, and major governing party. In this election, most Bengal from children, YouTubers, media personality, film industry all became active and opinionated about both the regional and central ruling party. Since it is already late, India is late to understand the autocratic nature of the BJP. India has been late to realise tht it has elected a polarising figure like Modi and also has selected a political party whose pioneer is ultra-religious, misogynist, and casteist Rashtriya Sevak Sangha. But, "nothing is too late," finally a sizable section of people are understating where we are heading and protesting against that, which is essential in the end. This campaign is important and elementary to protect the notion of our dying democracy and secularism.
Conclusion
In conclusion, we can say, Bengal is a true queen of this election season. This election of Bengal is crucial and indeed complicated. This election is vital to Bengal; instead, this election will play a prime role in national politics. For instance, this election will determine so many things, the notion of Bengali's radicalism, political consciousness, and love for their culture, national security of Bengal, including the democratic and secular idea of our country. Regardless of whether the predominantly liberal standards infused into most instructed Bengalis throughout the last two centuries will hang on against a tidal wave of men, materials and cash are yet to be seen. The civil society that typically applies just an ethical pressing factor has hopped into the conflict this time to some degree, like dissidents in America driving a functioning 'No vote to BJP' crusade. However, we additionally need to recollect that the BJP has displayed the capacity of horse-trading to purchase MLAs to form governments in many states. In this philosophical battle between the TMC and the BJP, it's indistinct who will eventually prove to be the best.
It is essential to mention that, unfortunately, these two parties' rivalry made this election essentially limited to the privileged class. Since this election became majorly about to get a shield from BJP for the next 5 years. The major Campaign of this election was "Outsiders Vs. Bengali", rather where the election should be about economic and societal development. But, the fascist Hinduism of BJP forced Bengal only to protect their identity. Lastly, this election is almost the last opportunity to protect the democratic and secular soul of India.
"Neither the colourless vagueness of cosmopolitanism nor the fierce self-idolatry of nation-worship, is the goal of human history."― Rabindranath Tagore, Nationalism
Bibliography
Bhattacharya, S. (2020). Missing in Mamata's Report Card on Achievements: Minority Development. The Wire.
2. Country is plagued with misogynists from BJP: TMC on Vijayvargiya's tweet against Mamata. (2021, January 4). Kolkata, West Bengal, India: The Indian Express.
3. Daniyal, S. (2016). Five reasons why Mamata Banerjee swept the West Bengal elections. The Scroll.
4. Ghosh, H. (2021). Ahead of Bengal Elections, Why Is BJP Softening Its Stance on CAA? . Kolkata: The Wire.
5. If BJP doesn't win Bengal, India's national security will be at risk: Amit Shah. (2021, April 2). Kolkata, West Bengal, India: India Today.
6. Mannathukkaren, N. (2019). Why the Bharatiya Janata Party Is Not Truly Bharatiya. The Wire.
7. PTI. (2021). West Bengal: BJP at a "striking distance" of fulfilling a long-cherished dream. The Economic Times.
8. Sanjib Kumar Das, Somshankar Bandyopadhyay, Gautam Bhattacharyya. (Special Reports). West Bengal Elections 2021: A one-woman army of Mamata Banerjee versus the mighty BJP juggernaut led by Modi and Amit Shah. 2021.
9. Shamrma, A. (2021). Inside the BJP's Playbook for Wresting West Bengal. News 18.
10. Sircar, J. (2021). From Liberalism To Secularism, the Battle for Bengal Has Just Begun. The Wire.
11. Staff, T. W. (2021). India Is No Longer a Democracy but an 'Electoral Autocracy': Swedish Institute. New Delhi: The Wire.
12. Welle, D. (2021). India: Why West Bengal state elections are a test for secularism. Taiwan News.YADAV, Y. (2021). I worry about 2021 Bengal election. You should too: Yogendra Yadav. The Print.
Image Credit: The Tribune