C/o Kancharapalem: Another film in Telugu cinema's rebirth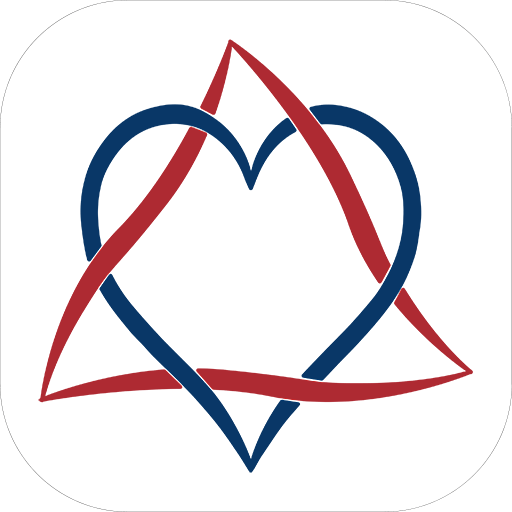 There are two significant problems one can see in the contemporary Telugu cinema. One, the spatiality of our movies are either city-centric or rural or a mix of both. Second, notwithstanding the spatiality, the stories are majorly elitist, which invokes false aspirations or a sense of escapism with regard to the audience.

In other words, Telugu cinema tends to over-represent certain spaces, slangs, professions, and a certain section of people, while under-representing the other. This discrimination has marginalized many other stories to make it to the cinematic spaces. The point is that though all sections of people's stories richly deserved to be narrated on celluloid, they don't seem to come under the cinematic imagination of most of the writers and directors. Because we not only privilege specific stories over the other, but we also can't see other possible stories.
It is in this context that C/o Kancharapalem is a celebratory moment in Telugu cinema. It, at the representation level, transcends most of the boundaries that are repeatedly shown in Telugu movies- spatial; linguistic; the depiction of characters, etc. This movie sets to bring, hitherto less narrated stories, to the mainstream Telugu cinema. Setting the childhood love story in a government school; speaking of uttarandhra slang in the film; telling the stories of an attender; a sex worker, and a widow (without being titillated or ridiculed); making an old settlement and town look like Kancharapalem as its background; and, roping-in all the new actors to essay these characters. That's what makes the film outstanding.

It is one thing to mainstream the subaltern voices and quite another to narrate it from their own perspective. This movie does both. Besides, this film also touched upon a range of issues such as- religious rigidities, the dignity of labor, power inequalities, poverty, underpayment for overwork, hypocrisy, and gender. Yet, they don't seem to be forceful or out of place. The reason being, the marginal voices generally hold an enriching, holistic account of the social world. If cinema can capture it adequately, it cannot get a saner view than this.
Much has already been spoken and written about C/o Kancharapalem. But, the critical question for me is this: Why has the director wanted us to empathize with male characters (Sundaram, Joseph, Gaddam, and Raju) by placing female characters (Sunitha, Bhargavi, Saleema, and Radha) as victims of one or the other social vulnerabilities? These male characters are shown as a narrow-minded and insecure father in case of Sunitha; a Brahminical father in case of Bhargavi; protectors of religion in case of Saleema; and, problems facing a widow wanting to remarry.

At the time of every heartbreak, male characters' suffering is represented. For instance, the female character not just ends but also made us feel empathetic with the male character. How does one have to look at this simultaneity? Does the filmmaker wants to represent this as 'just part of life,' or does he want the audience to feel empathetic with all the male characters so that one would rejoice in a cinematic high during the climax when Raju narrates his past love stories to Radha?

The answer indeed lies in the second. Constructing the empathy this way- making us feel empathetic with the male character through female characters- is quite complicated though there is a certain social reality to this construction.
To elaborate this further, although the female characters are well written, the film is still in the mainstream dominant mode of narration: narrating the story of the male protagonist from the male perspective while all the female characters are just subsidiary. The counter-question would be this: Do we accept this film the same way had it narrated the story of, say, a female character having different love stories at various stages of her life? One needs to engage with this question while also celebrating the cinematic grounds it has broken.
Nonetheless, by positing the love stories within the social vulnerabilities that the female characters undergo, the film, perhaps, is trying to flag off three things.

One, that religion is 'false consciousness'- means, religion is an ideological discourse that promotes false hope. Further, the true essence lies in believing fellow human beings. Raju explains this when Radha asks him as to why he didn't enter the temple. This is also why Raju's faith in religion seems to be waning but not in people and love.

Second, though the actual victims of socio-religious rigidities are women, men are also sufferers of the same.

Three, every heartbreak deals with religion and critiquing it. Be it Sundaram's hurling of stones at Ganesh statue after Sunitha is forcefully shifted to another school in Delhi or Joseph's leaving rosary in anger in the church after Bhargavi is forcibly married to another person. And, with Saleema's death, Gaddam seems to have lost faith in Islam as well.

This critique is mature and subtle as against being loud and populist. The filmmaker taking empathy as a tool to both make the audience feel for the characters and to deconstruct/critique the religion is quite liberating in Telugu cinema. The filmmaker addressing subjects of religion and gender, while also conveying a universal philosophy of humanism is one of the film's biggest contributions.
A movie gets a social value when it goes beyond the cinematic expression, lives beyond the period in which it is made, and be a part of social histories. This movie, C/o Kancharapalem, certainly deserves that position. And this movie is truly one of the few renaissance moments as it gives not only the guts but also the brains to already changing trends in Telugu cinema. However, the question remains: When do we get to see female love stories, Dalit stories, transgender stories, and stories of migrant workers?

One must hope that the success of C/o Kancharapalem opens up avenues for more such stories.
---
Featured Image Credits: Yo Vizag
This article was originally published on Telugu360
Raviteja Rambarki is pursuing his Ph.D. Sociology at the University of Hyderabad and his interest is to write on the interface between cinema and society