Bihu dance, where in the lock down?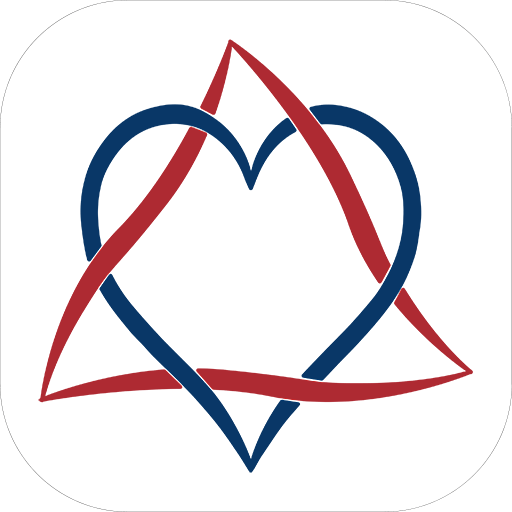 Monisha Barman was a former lecturer in English for four years. She is an accomplished sketch artist and a contributing writer at The ArmChair Journal.
April sets in. The air fills itself with the scent of 'Kopou' (foxtail orchid) blooming in all its beauty; the Kuli bird bursts forth in its full-throated melody, and the fields are ready to be harvested. But where are they? Their houses seem grey devoid of any merriment or feasting. Their kitchens don't seem to be engulfed with the smell of "Larus and Pithas" (Assamese sweets and savories prepared during Bihu).
They don't seem to reverberate the air with the rhythmic thuds of "Dhol and Pepa" (musical instruments used in Bihu dance). No one can hear the laughter of Nasoni (female Bihu dancer) getting ready for their performances. Everything seems so calm that it reminds me of a thousand silent lakes back home. Where did they go? Did they forget that it's Bohag Bihu, which is more than a festival or a dance for every Assamese soul? It's a feeling, a sentiment carved in the deepest layers of our minds. It's a hope for positivity, of vigor to start afresh.
A brief history of Bihu
The Assamese community celebrates three different kinds of Bihu throughout the year. Bhogali or Magh Bihu is celebrated during the month of Magh or mid-January. This Bihu marks the period of feasting and enjoyment, hence the name 'Bhog'. It is the harvest festival and calls for the end of the harvesting season.
The second is Rongali or Bohag Bihu, which marks the Assamese New year in the Hindu solar calendar. This Bihu is celebrated for seven days (also known as Xaat Bihu), with each day having its significance. Bihu caters to the agrarian culture and society of Assam as they offer gratitude to the gods for a high harvest season. The celebration starts from the 14th of April, which is 'Goru(cow) Bihu' paying reverence to the livestock, 15th is 'Manuhor Bihu' (Manuh symbolizes the elders). The tradition involves seeking blessings from the elders, putting on new clothes as it is the first day of the 'Vaisakh' month, and exchanging 'Gamusas' (a handcrafted piece of cloth of cultural significance). Bihuans are also exchanged as a gift to be worn as a symbol of cultural pride.
The third is 'Kongali' or 'Kati' Bihu (mid-October), which means 'kongal' or poor not having much to eat as the paddy fields are in a growing stage. So, the women of the household lit-up earthen lamps in front of the sacred 'Tulsi' (basil) plant or in the fields called 'Akakh Banti' (sky candle) praying to the gods, invoking blessings for a good harvest.
Bihu this year
The regional TV channels which earlier thronged up to telecast 'Bihu Sanmilans' (Bihu functions) from various locations of Assam making you crazy is now addressing us with a different issue throughout the entire day. Competitions like "Mou Kuwori, Bihu Kuwori, Bihu Samragi" etc., where a Nasoni participates according to her age, trying to prove her skills of Bihu are not organized this year. How well I remember myself decking up in my mother's Muga Mekhela Sador (traditional attire worn in Bihu dance) to participate in one of these competitions. Girls wait up for hours in that heat, with the costume on and with beating hearts as their names were being called on stage to perform. Rest assured, their parents' a beat faster to see their children up there on stage in front of esteemed judges who would either select them to the next round or disqualify them if they didn't perform with the needed grace and moves.
As evening sets in "Bihutolis" (Bihu functions) resonates with the lilting melodies of cultural programs. Dotted with respected singers like (late) Dr. Bhupen Hazarika, who is remembered for his soul evoking lyrics and humor, or "youth icon" Zubeen Garg for his energetic performances, every household has memories attached with these evening recitals. 'Bihu Husoris' (Bihu troupes) go dancing from household to household collecting money which they receive after the end of every performance they put up.
As a child, I remember eagerly waiting for a Husori to pay a visit at our house in the middle of the night. I would rather get anxious when they take too long at the house next door and would pester my parents about their arrival. After the dance, my mother would give them the money as a sign of gratitude covered in a 'Xorai or a Botah' (handmade bell metal products of great respect) and the leader of the troupe would give a short blessing for the prosperity of the family and receive the money. The money is later divided among the troupe members.
Bihu is our identity. Bihu means the rhythmic sounds of 'pepa and gogona' (musical instruments used by male Bihu dancers), the smells of Kopou and Togor (pinwheel flower), the color of Jetuka (a type of henna) smeared across your hands and the merriment of 'Rati (night) Bihu'. Bihu dance is representative of the Bihu feeling that beats in every Assamese heart.
But this Bihu, the rhythmic throbs of dhols and pepas must be muted; singers must refrain from singing Bihugeets, Bihu sanmilans must not be organized, Husoris cannot go dancing and collecting money from one household to the other.
What is the world facing?
The entire human race has been pushed at a critical juncture where the scourge called Covid-19 is wreaking havoc on our planet. It is killing people and forcing everyone to stay in their homes for an indefinite period depending on the intensity of infection. We are encountering a tragic reality where thousands are losing their lives all over the world at an unprecedented rate. First world nations like the US, Italy, Spain are becoming the worst affected of this deadly virus, with the death toll rising in thousands a day.
What do we need to do?
As responsible citizens, we need to change the mode of celebrating Bohag Bihu from how we used to celebrate this festival earlier. It is evident that the lockdown is seeping in a feeling of suffocation. Still, people in Assam are abiding by the rules as prescribed by the authorities to fight the virus. We are aware that Bihu invokes the community feeling within us. Still, given the situation, we need to ensure every bit of safety measures at our disposal. We need to avoid any physical contact that might put our entire family at stake.
There may be times when the younger generation could be tempted enough to break the rules given the spirit of Bihu mixed with a tinge of adrenaline rush. But we need to remind both them and ourselves of the fact that the salvation of humanity can only be sustained only if we abide by the safety procedures and break the chain of transmission. Any irresponsible or reckless behavior in their part could jeopardize not just their lives but also the people directly involved with them (their grandparents being the most vulnerable). All we could do is let Mother Nature blossom in her fragrance of spring hues, while we delve in the essence of Bihu by staying at our homes.
As Wendell Berry said-
"To cherish what remains of the earth, and to foster its renewal is our only legitimate hope of survival."
---
Featured Image Credits: Wikimedia