Why we Indians don't really deserve many Olympic Medals?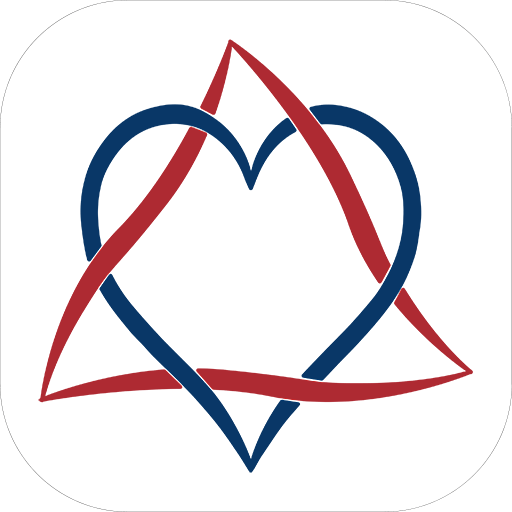 Dr Sipoy Sarveswar teaches Anthropology at University of Hyderabad. He writes on political and cultural issues in South Asia.
---
When summer starts, most of the schools in Andhra Pradesh shift to half a day school system. The students are required to come early in the morning and will be sent home around 1 pm. But the higher secondary level students are required to go to 'study hours' in the evening around 4 pm. My friends and I started school by 3 pm and played one-hour shuttle with our loosened or broken shuttle bats and rag-picked used shuttlecocks from the rich people's nearest private shuttle playing place. My father, returning home for the lunch break, noticed that we were playing in the municipal park and came to school to report the same to the school principal. The school principal who wants to please my father ensured that all those students involved are 'punished.' My friends never allowed me to play with them again for ratting them out to the principal. My father firmly believed that playing any sport is a waste of time. He insisted that we use that time to study as he placed all bets on education for our better future.
My father is not alone in this perception. Many Indian parents consider playing any sport or game a waste of time. To support their argument, they would ask us to look around to see if anyone had 'succeeded' in life through sports. There was none that we know. Those who have succeeded are employed in railways, the army or the police through the sports quota. This is the only known motivation for people to show some interest or practice some sports. I cannot find fault with Indian poor or middle-class parents. Practising a sport is a costly affair that they cannot afford and too risky to place your bets on sports rather than education for your children's future.
Time and again, we see reports that some of the sportspersons that have outshined in the international arena are selling vegetables or chips packets to support themselves and their family. It is hard to convince middle/poor class parents to allow and encourage their children to practice sports with these type of news. The children are their way to escape from the caste and class predicament that they find. Education and a job through education are safer options to secure than choosing a career in sports.
The parents demand that schools only focus on education. The private schools in towns and villages abide by this demand and don't encourage the students to participate in sports, though they would celebrate a day for sports to show that their school is versatile. Most government schools lack infrastructural and physical education teachers, and students are just asked to play on the ground. That is the reason we over-romanticize the hardships of the athletes and sportspersons coming from the rural and marginalized sections thinking that it will motivate other people to take up sports. But without the necessary infrastructure, accessibility to the sports facilities, and proper training (materialism), expecting the sports person to perform only through motivation (idealism), is like expecting the soldier to fight in a battle without any weapons.
Remember the Sydney Olympics in 2000! India won only one silver medal by Karnam Malleswari. So far, India has a total tally of 33 medals, including the recent win by Mirabai Chanu, P.V. Sindhu, Lovlina Borgohain, Ravi Kumar Dahiya and the Indian Hockey Mens' team in Tokyo. This tally is much lower than the countries such as Cuba (226), Kenya (103), and Ethiopia (54) (not including the Tokyo Olympics). Forget about the United States (US) and other European countries; they owe their development to colonialism and capitalism. But Cuba, Kenya, and Ethiopia, too, share our history of colonial exploitation. They, too, got independence at the same time and established themselves as a new state around the same period as India. Cuba suffers economic sanctions from the US. Kenya and Ethiopia suffer civil unrest and poverty in their country. India doesn't have any of these problems, then why are we faring so badly at the Olympics?
Medals are costly
India's total sports budget for the year 2020 stands at Rs. 2826.92 crores. And in 2018, former sports minister Rajyavardhan Singh Rathore said in parliament that the central government spends 3 paise per day per capita on sports. Though it is considered a great hike than the earlier budgets, we need to ask ourselves, is it enough? The Guardian reported that if Australia were to repeat the Rio in Tokyo with (8 golds, 11 silver, and 10 bronze), it would cost around 16 Million dollars per medal. Assuming it is the American dollar, the amount equals Rs. 1, 18, 87, 24, 800/-.
We see most of the medals that we won in the past are by the individuals who are rich and could afford to take training from the best and put up their will and determination in winning a medal for the country. If we did not contribute to their training through our public money, then why are we taking pride in their success? Not unless they win us a medal, most of us don't even know who our Olympic contingent is. If they have won a medal in the earlier Olympics, we expect them to perform and win us another medal in the current Olympics. We rush to announce cash prizes and government jobs if they happen to win medals. This post-mortem treatment may serve as inspiration for others to take up the sports but may yield a very less success rate.
Caste, hierarchy, and fear
No matter how much we deny the existence of caste in our society, it is an undeniable reality with severe social and cultural repercussions. The culture and personality school of thought in anthropology spearheaded by Ruth Benedict and Margaret Mead strongly argues that the individuals' personality in a society is determined by its culture. The caste system, which is organized into a hierarchy (someone as higher and someone else as lower) operates on the basis of inequality (social, economic, and political) and restricts the people from developing the personality to try it out or to believe in themselves that they can compete and win in the international arena. Even if they overcome this, the material conditions do not favour them.
Apart from caste, our society is also organized almost in all aspects, hierarchically. We culturally instil fear through hegemony in all ranks. It is not different either in sports. The coaches and athletes often work in a stressful environment with a fearful relationship. Where there is a fear, the talent cannot thrive. Therefore, it is imperative that our athletes feel confident and fearless in all spheres to withstand the competition they will face in their respective fields.
Idealism Vs Materialism for medals
Our Prime Minister spoke to the Olympic contingent. A.R. Rahaman came up with a song to cheer for our Olympians. Yuvan Sankar Raja composed a song on behalf of the Tamil Nadu Government. PM called for a 'Victory Punch' campaign on social media to support our Olympic contingent. All are well and fine, but this falls under idealism. If only words alone could win us medals, I am sure all the 130 crore populations' support would get at least one medal for every two crore population. But, it is far from reality. We also need to focus on the aspect of materialism equally. We need to identify the talent, train them from a young age, provide them with job security, and create an environment where at least one person from a crore population can win us medals.
Cricket alone is not enough
We are a country that is obsessed with one game that is Cricket. Star India spent about Rs. 22,000 crore for the rights to televise Cricket on all fronts. We spend too much of our resources and place too much importance on this game. We make politicians take an interest in them for the amount of money involved and other reasons. We may have been over-consuming or being overfed Cricket that is stunting all the other talent. If we want to be content with Cricket and its players, we may as well say that aloud and don't stress out our Olympic contingent. Don't make the soccer captain beg us to watch them too.
As citizens of India, as much as we derive and seek pride in our Indians winning the medals in the Olympics, we should demand that our government gives real support to the Olympians, not only the lip service. Don't send them to battle naked and expect them to win the war. Stop romanticizing the poor and marginalized hardships. They should not be going through hardships if we (civil society and government alike) stand with them and support them in their training and cheer for them when they win the medal for all of us.