No End in Sight to Rapes in Rajasthan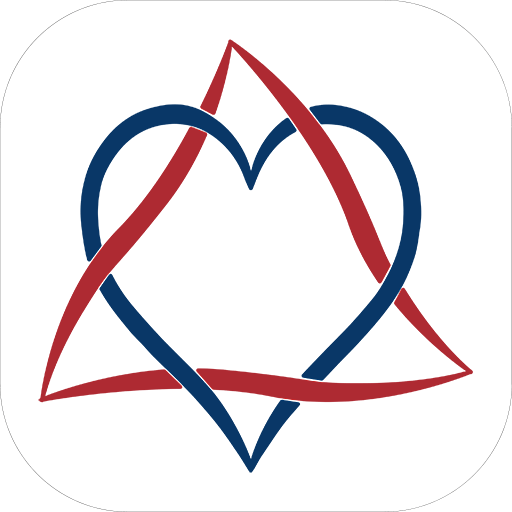 Priyanka, Political Science (Hons.), IPCW, Delhi University. Aspiring Researcher.
---
Rape is one of India's most common crime against women. In India, a girl is raped every 20 minutes. Rape is a crime not only against the victims as an individual but against society as a whole. No single definition can define the word rape because of its exhaustive nature. According to the 2019 annual report of the NCRB, 32033 rape cases were registered across the country.
Rajasthan is the rape capital of India. NCRB for 2019, puts Rajasthan at the top when it comes to rape or attempts to rape cases. In 2019, Rajasthan recorded 5,997 rape cases. The condition of women in Rajasthan is pitiable in comparison to other states. Infamous for child marriages, Rajasthan is among the states having the worst sex ratios in the country.
Alarming statistics
In 2019, Rajasthan saw a 66% rise in crimes against women between January and July. In July 2019, cases of women atrocities were a whopping 4,898 while they were 2,614 in July 2018. Heinous crimes like rape have seen a jump from 2,587 to 3,677. Rape cases in the desert state have seen a consistent rise in the last 3 years. The report said that 88.2 % of the rape cases had accused known to the victim in one form or other.
There is no single theory that can explain the reasons for rape cases. Different rapists commit rape for different reasons. Many social, cultural, political and economic factors seem to contribute to rape.
Social reason
In Rajasthan, usually, women adopt the attitude that "Rape can't happen to me.", or "Only immoral women are raped." Women Psychologically distance themselves from the issue of rape. Many families in society are not ready to accept the fact that someone in their family has been raped. This is the main reason why most of the rapes are not even registered.
The patriarchal societal structure in Rajasthan is another reason for rape cases. The high incidence of rape in this state is a result of the power imbalance between men and women. In 2021,the sex ratio in Rajasthan was 926 females per 1,000 males. Rape plays a role in maintaining patriarchy by perpetuating the threat of violence. Violence against women surges whenever the patriarchal status quo or the traditional Mode is challenged.
Rajasthan figures among the top 10 states in rape cases against minors. There are many writings that prove that in history, rural upper caste people raped newlywed Dalit wives. A research study in five districts of Rajasthan on 'Violence against Dalit Women in Rajasthan' conducted by Kundan welfare society and supported by the National Commission for Women, noted that, "the police often refused to register FIRs in any case of violence against the Dalits." Further, the registration of cases is delayed because the accused prevent the victims and their families from going to the police stations. At times, the victim herself changes her statement due to social pressures. In such cases, the victims suffer a lot of mental, economic and social trauma.
Economic Reason
Open defecation is the main reason for rapes in Rajasthan. Women in India, who use open defecation are prone to sexual violence and infrastructure improvements can provide them with some level of protection.
In Rajasthan, a study undertaken by the think tank Centre for Policy Research observed 9 gram panchayats in early 2018, and noted that 38 percent of the population in those nine Gram Panchayats practised open defecation. Lack of awareness about toilet construction and usage has been identified as primary reasons why over one-third of the people in surveyed villages continued to defecate in the open. Rajasthan spent only 3% of its Rs. 56 crore budgets on information, education and communication activities. The University of Michigan in a research paper published, "women who use open defecation sites like an open field or the side of a railway track are twice as likely to get raped when compared with women using a home toilet."
Cultural reason
Society somehow assumes that the victim's sense of clothing, late night out, makeup, phone etc. brought them in that state. Rapists allege that women apply heavy makeup, especially lipstick, to lure men. On these cultural grounds, the rape happened and it is also justified on the same grounds. But women in sarees and burqa are also raped. The traditional attire of Rajasthani women is ghagra, choli and Odhni and mostly women in villages wear these attire. Many studies prove that there is no relation between rape and attire. There are many examples where people sexually abused animals. People rape minors, infants, old, women in coma, and so on. Sexual assault is a crime, never simply a mistake. It does not occur due to a miscommunication between two people.
Legal Response
In 2018, Rajasthan became the first state in the country to pass a bill proposing capital punishment for rape and gang rape of girls aged 12 years and below. But after two months since the implementation of this law, 37 minors between 3 and 12 years of age were raped across the state. Till July 2018, there was only one POCSO court in the entire state, in Jaipur. Under the pressure of the Rajasthan High Court, the Vasundhara Raje government agreed to set up 55 POCSO courts. In September 2019, the state had 56 POCSO courts,but of the total cases, those under Section 4 and 6 of the POCSO act arose from 21 in 2018 to 57 in 2019. In the Jodhpur range, the cases under section 4 and 6 of the POCSO act rose from 54 in 2018 to 77 in 2019. In the Jaipur range, the cases under Sections 4 and 6 of the POCSO act increased from 41 in 2018 to 78 in 2019.
Women and social activists blamed the government for its insensitivity and failure to deal with the situation. Thus, the government is trying but on the ground level, these laws are lacking somewhere in implementation. There is a need for more legal safeguards.
Way ahead
Studies show that women are more likely to report sex crimes if female police officers are available. Therefore, a higher percentage of Female police officers are needed. The state is still living in a feudal mindset. This mindset has been the biggest contributor to crime against women. People should change their mindset. Victim blaming is the biggest obstacle. Laws are important at their place, but there is the need to change the individual perspective. Just for the upper caste Supremacy, sexual violence is a shameful crime. Strict action should be taken to set up an example for others. It is of utmost importance that the bench hearing rape cases should be rational, unbiased and sensitive towards the victim.
Thus, Rape is one of the most heinous crimes in the social environment. NCRB puts Rajasthan at the top when it comes to rape or attempting to rape cases. Many social reasons like patriarchal structure, feudal mindset, caste, gender gap, economic reasons like open defecation, cultural reasons- the myth about clothing, makeup, miscommunication etc. play an important role. We have various laws to regulate such heinous crimes but seem to have many loopholes and when it comes to the implementing part, we lack somewhere. Individuals should contribute to their level. In Rajasthan, people should change their mindset and the way they look at gender perspective.
References
Rajasthan tops in rape cases across country, say NCRB 2019 data(2020,October 4).Times of India.
2/3 women and girls face violence for poor care work in rural Udaipur,Delhi:Oxam.(2020,October 28).The New Indian Express.
Borah,Pritisha and Damodar,Menaka(2018,December 3)Rural women of Rajasthan and their everyday Violence:Is there no end ?
Khan Hamza(2020,October 10)Why Rajasthan is among the top states when it comes to crimes against women. The Indian Express.
Op India staff(2021,March 25)Number of rape cases increase alarmingly in Rajasthan, minors are victims in many cases.
Prakash,Nirupama(January,2011)Domestic Violence against women in Rural Rajasthan,India:Sociological Analysis in book:Democracies:Challenge to societal Health(pp.89-102)
Rawal,Urvashi Dev(2019,September 12)Crimes against women up by 66% in Rajasthan in a year shows police data.Hindustan Times.
Image Credit: Times of India