Need for criminalizing marital rape in India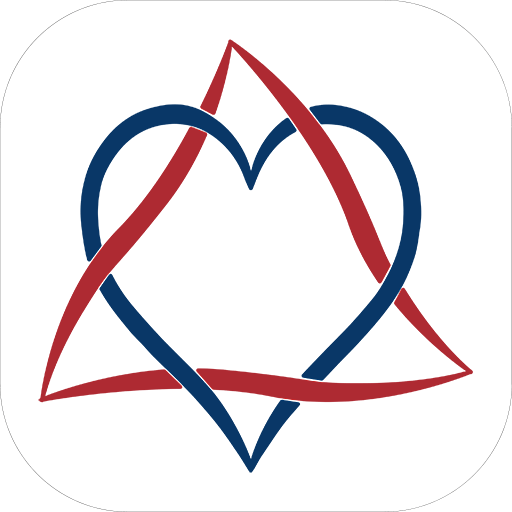 Antara Keswani is a graduate from Lady Shri Ram College For Women. She is currently pursuing Masters in Public Policy from O.P. Jindal Global University.
Marital Rape can be understood as sexual intercourse between husband and wife without the wife's consent or by force or threat. While rape with a stranger is a criminal offence in India, that from a husband is justified and legalised. This paper aims to study the concept of marital rape in India, the reasoning behind the IPC exception, and reasons why it should be criminalised.
Domestic violence and sexual assault are deeply embedded in India. The 2019 Report by the National Crime Records Bureau's (NCRB) 'Crime in India' revealed that one case of rape is reported every 16 minutes. Moreover, a woman is subjected to cruelty by her in-laws every 4 minutes. These alarming figures show that the presence of several legislations like Section 375, Section 498A of Indian Penal Code, and Domestic Violence Act, 2005 to protect women against rape, domestic violence, and sexual harassment have been unable to solve the rising cases of violence against women. At the same time, a comparison of NFHS and NCRB data shows that around 99% of the sexual violence cases go unreported in the country. 
The legal provisions have been laid down to protect the victims, in this case, the women. However, what if there is a legal provision that protects the culprit instead and endangers the victim? Such is the case with Marital Rape in India. 
Section 375 of the Indian Penal Code which defines rape as a criminal offence, categorically states an exception – "Sexual intercourse by a man with his wife, the wife not being under fifteen years of age, is not rape." The Supreme Court later extended the age limit to 18 years in this exception. The marital rape exception, therefore, means that rape laws in India do not apply in cases where the perpetrator is a spouse. India is one of the 36 countries in the world where marital rape is not criminalized. 
In India, marital violence is widespread. Data published from the National Family Health Survey-5 highlights that 29.3% of married women in India have faced spousal violence, both physical and sexual. The survey also underscores that the percentage of married women (in the age group of 18 – 49) who have been subjected to spousal violence has increased in 5 states with the figure almost doubling in Karnataka: 44% in NFHS-5 as compared to 21% in NFHS-4, while figures from states like Bihar, Telangana, and Manipur show that more than one-third of married women have experienced sexual violence from their spouses. 
Why has Marital Rape not been criminalized in India?
The foundation to the marital rape exception goes back to the 17th century, when Sir Matthew Hale, Chief Justice in England introduced the notion of "implied consent" – an irrevocable consent given to the husband for all sexual acts throughout the course of the marriage. This meant that women had given lifetime consent to sexual intercourse at the time of marriage, and therefore the husband could not be held guilty of marital rape. 
Moreover, in India, marriage is not seen as a contract, but a sacrament, which is beyond the scope of regulation by criminal law. Patriarchal structures continue to reinforce the idea that a woman is husband's property after marriage, and therefore sexual intercourse without a wife's consent cannot be held as "rape" because a woman's purity and honour are not lost in a coercive sexual act by her husband. Since women came to be as husband's property, the exception of marital rape was written to defend male property as marital rape came to be seen as an offence to men, rather than women. 
In the sacred union of marriage, women are expected to adjust, reconcile and do everything possible to protect the marriage because marriage is perceived to be the "be-all and end-all of a woman's life". Therefore, a woman who would go to the extent of accusing the husband of "rape" would be seen as a deviant. 
An argument often cited in support of marital rape is that the legal provision of marital rape could be misused by wives against their husbands, and could destabilize the institution of marriage. If marital rape is recognized, innocent husbands could be held as potential victims: this calls for the burden of proving that the sexual intercourse was with or without consent of women on a particular day or night. Therefore, to avoid violation and misuse of law and harassment of husbands, marital rape was made an exception.
Why does Marital Rape need to be criminalized?
The exception to Marital Rape has reinforced the idea that marriage makes a woman her husband's sexual property and not as an individual with her own agency. The question of consent is not considered after a marriage. However, it is worth pondering that a woman consenting to sexual activity does not mean her consenting to sexual violence by her husband. Being subjected to sexual violence by her own husband creates a sense of fear and insecurity. Thus, there exists a substantial difference between consenting to sex and consenting to sexual violence, and this is why marital rape needs to be criminalised.
Marital rape violates the fundamental rights of women enshrined in the Constitution. Exemption of marital rape is a gross violation of Article 21 which pertains to the Right to Life and Personal Liberty. The Right to Privacy, Right to live with human dignity, and Right to Health – all have been compromised due to the legalisation of marital rape. Coercing women into sexual intercourse against their will endangers a woman's right to privacy. Consenting to sex is a  personal and intimate choice, and non-consensual sex would mean the violation of the right of bodily self-determination of a woman. The woman's autonomy over her body is questioned and puts her in a vulnerable position in this union of equals. The right to health under the right to life of Article 21 also gets violated because this violent crime may have physical and psychological consequences on a woman's health. This makes the issue of marital rape unconstitutional under the law and hence needs to be criminalised. 
Why has marriage as an institution been given so much power to deny women her right to make a choice? Marriage has the power of taking away the autonomy and agency a woman has over her body and giving it to the husband to consider it as his property. This is a violation of a woman's right over her body which is why marital rape needs to be criminalised.
A further question that stems is that rape is punishable under Section 375, physical violence to a wife is punishable under Section 498A, and Domestic Violence Act, so how come sexual violence by husbands remain legal? Rape is rape irrespective of the accused's and victim's age, gender, caste, class, and marital status. A woman's right to say no should remain even after marriage, and sexual violence in a marriage needs to be criminalised just like physical violence. 
The argument that criminalising marital rape would victimize husbands, and become a tool in the hands of women to misuse the clause, needs to be questioned. In reality, any law can be misused. Just because a few false cases might be reported, is it justified for women to suffer and experience this inhumane crime? Any law that supports oppression and sexual violence of women needs to be struck down regardless of any justification of misuse (Ibid).
A further question that needs to be asked is whether marriage is a license to rape? This is because a lot of rape survivors are married off to their perpetrators. Earlier this year, CJI S.A. Bobde asked a rape accused (a government servant) to marry the victim as a mode of settlement. Courts of India have often offered marriage to the victim and accused as a resolution, which further perpetuates the idea that after marriage, rape is acceptable and unquestionable. The exception to marital rape, therefore, ends up forcing women to be trapped in sexually abusive marriages.
The issue of Marital rape is extremely complicated because of the personal nature of marriage. In most cases, the woman does not see herself as the victim and continues to endure and suffer. As one out of three women remains financially dependent on their husbands, reporting this crime might lead to pulling out of financial support and other problems for women.
Conclusion
The marital rape exception has had an enormous impact on the lives of women. While the offence is committed by the husband, it is the wife that is looked down upon by the family and society if she confesses about marital rape. It ends up asserting male domination and hampering women's right to equality, dignity, and bodily integrity. Basing the exception to preserve the sanctity of marriage does not justify women being subjected to sexual assault every day. This violent crime is even worse because the victim continues to stay with the assailant and suffer silently. Therefore, the Marital Rape exception is a disturbing flaw of the Indian Penal Code which needs to be struck down immediately. 
References
NFHS 5. (2019-20). Factsheets of 22 States, MoHFW. http://rchiips.org/nfhs/NFHS-5_FCTS/India.pdf
Vital Stats. National Family Health Survey 5. PRS Legislative Research. https://prsindia.org/policy/vital-stats/national-family-health-survey-5 
Singh, A. P. (2020, December 20). The impunity of marital rape. Indian Express. https://indianexpress.com/article/opinion/columns/the-impunity-of-marital-rape/
Bhattacharya, P & Kundu T. (2018, April 24). 99% cases of sexual assaults go unreported, govt data shows. Mint. 
Nolsoe, E. (2021, May 5). One in three women in relationships are financially dependent on their partner. YouGov.  https://yougov.co.uk/topics/relationships/articles-reports/2021/05/05/one-three-women-relationships-are-financially-depe 
Mandal, S. (2014, October 23). The Impossibility of Marital Rape. Australian Feminist Studies, 29(81), 255–272.doi:10.1080/08164649.2014.958124 
Gupta, A. (2021, May 3). Marital Rape in India – An (Un)Recognised Offence. Critical Edges. https://criticaledges.com/2021/05/03/marital-rape-in-india/ 
Sharma, N. (2021, March 5). Marital Rape: Can Marriage Be Taken As A License To Rape? Outlook. https://www.outlookindia.com/website/story/opinion-marital-rape-can-marriage-be-taken-as-a-license-to-rape/376280 
Grover, V. (2021, March 2). CJI Bobde's 'marry the victim' remark to rape accused trivialises sexual violence, denudes survivor of rights and personhood. FirstPost. https://www.firstpost.com/india/cji-bobde-marry-the-victim-remark-to-rape-accused-vrinda-grover-response-9364651.html
Prakash, S. (2017, August 17). Criminalising marital rape may destabilise marriage: Govt to HC. The Tribune. 
Why Is Marital Rape Legal in India? The Swaddle (Retrieved from https://www.youtube.com/watch?v=YD3toWpUe8M)
Gupta, B. & Gupta, M. (2013). Marital Rape: – Current Legal Framework in India and the Need for Change. Galgotias Journal of Legal Studies Vol. 1, No. 1. 
Agnes, F. (2015, June 6). Section 498A, Marital Rape and Adverse Propaganda. Economic and Political Weekly, Vol. 50, No. 23. pp. 12-15.
Mahadevan, K. (2008, April 26). The 'Virtuous Woman': Law, Language and Activism. Economic and Political Weekly, Vol. 43, No. 17. pp. 44-53.