Indira Gandhi: Conviction to lead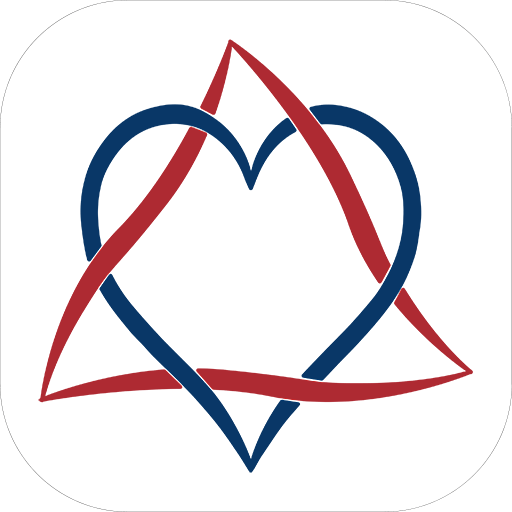 Kaushani Chakrabarti is a final year student at Lady Brabourne College, Kolkata pursuing Political Science honours.
[responsivevoice_button voice="US English Female" buttontext="Read out this Theel for me"]
---
"For they who serve their country, nothing is impossible", said Indira Gandhi, the first female Prime Minister of India, who was a woman of excellence and rare political instincts. She engaged herself actively in India's freedom struggle by associating with the Indian National Congress (INC). After India gained independence, she served as the Union Minister for Information in Prime Minister Shastri's cabinet and soon had to shoulder the responsibilities as the third Prime Minister of India due to the sudden demise of Mr. Shastri in 1965. The political career of Mrs. Gandhi was not that of a smooth ride. The manner in which she, at first, asserted her position within the party and then, in the eyes of the Indian citizens is worth appreciation. Her tenure is said to have shaped not only the domestic political scenario but had also provided a new vigor to India's image worldwide.
Rising to power
India faced a political vacuum after the demise of Mr. Shastri. A situation of dilemma cropped up in front of the party members of the INC for they were to choose between Morarji Desai and Mrs. Gandhi as the leader of the INC. A swift transformation of power took place, in spite of intense competition between the two candidates, and Mrs. Gandhi emerged as the successor of Mr. Shashtri. Her victory, as it is said, can be attributed to the support and backing she received from the top most leaders of the INC who preferred her over Morarji Desai.
The election results of the 1967 elections were considered a 'political earthquake'. Though, Indira Gandhi was able to retain power at the Centre, India for the first time witnessed the defeat of the INC in as many as seven- nine states. Besides, India faced several problems such as:-
economic crisis
decline in agricultural production
food scarcity
foreign exchange crisis
poor industrial production
increased military expenditure
unemployment
opposition ganging against the INC
Therefore, Mrs. Gandhi, then a political novice, had the dual task of regaining her party's popularity and also, proving her worth to her countrymen as the tallest leader of India.
Making way through the turmoil in Domestic politics
Mrs. Gandhi's victory, as mentioned earlier, was due to the support she received from the senior members of the INC. Analysts are of the opinion that such a reaction on their part was motivated by their own vested interests. They might have thought that lack of her political experience will ensure her dependence on them, enabling them to be actively involved in making decisions in political affairs. However, as the trend had suggested, Mrs. Gandhi very carefully chose her close advisors apart from the senior leaders of the INC. This naturally engendered irritation in them. This marked the beginning of the differences between Mrs. Gandhi and the Syndicate – a group of senior and veteran leaders within the INC. The split in the Congress was formalized during the Presidential election of 1969. Eventually, two sets of Congress came to the forefront, namely the Congress (I) and Congress (O). Indira Gandhi led the Congress (I), but in an attempt to end her dependence on the Congress (O), the mid- term elections were conducted in 1970. This helped her assert her own identity as the most popular leader in the country and build a party completely on her own terms.
1974-75, furthermore, was a time in the political history of India that was marked by huge protests in the states of Gujarat and Bihar. Besides, the issues of oil price hike due the Arab- Israel War led to an all- round increase in the prices of all commodities, unemployment, drought, food shortages, railway strike and so on created an atmosphere of dissatisfaction among the Indians. These incidents along with the order from the Allahabad High Court – cancelling India Gandhi's seat as an MP, culminated in declaring a state of 'National Emergency' on grounds of internal disturbances. This step taken by the government received massive criticisms not only from the opposition leaders but also from her own countrymen. The emergency was marked by certain features:-
arbitrary use of preventive detention
censorship on press
custodial deaths
relocation of the poor
forceful mass sterilization
Another point of contention was the 42nd amendment brought in by Mrs. Gandhi's government during the emergency. This amendment was said to be more or less a complete revision of the Indian Constitution. While it contained many derogatory provisions in nature which hinted towards abuse of power, other provisions such as the introduction of words 'socialist' and 'secularism' and the 'fundamental duties' continue to be operative even today and have given a different political dimension to India.
After the lapse of the emergency, Indira Gandhi's electoral loss compelled her to pave way for a coalition government led by the Janata party to capture power. Mrs Gandhi lost power owing to the criticisms that her government faced concerning the arbitrary use of power during 1975-76. Disappointments also centered around the infringement of human rights caused during the said period. However, Indian electorate soon realized the importance of her statesmanship and political capabilities needed for leading the country. She came back to power in 1980 toppling a chaotic and unstable Janata government.
During the 1980s, the way she tackled the demand of 'Khalistan' by a few Sikh extremists was commendable. She commanded and supervised 'Operation Blue Star' to free the Golden Temple off the terrorists and gave some relief to Punjab from socio-political turmoil. However, the excessive coercive methods to control chaos is said to have contributed to the degradation of her image in Punjab. Nonetheless, her promptness and courage shown in such a grave situation were also appreciated. Despite facing numerous hurdles, Mrs Gandhi exhibited clear vision and determination to rise to her position and liberate the country from all the challenges that India awaited to resolve and build a strong nation internally and internationally.
Reinventing India's role in International politics
During Mrs. Gandhi's tenure, four events presented India in a new light in the international community. Firstly, the Indo- Pak war and liberation of Bangladesh helped India gain an image of a state that acknowledges and respects dissenting voices, stands up against human rights violations and emerged as a country with strong military capabilities. For the war gave a befitting reply to Pakistan. Moreover, one of the main consequences of the war was that it resulted in a huge refugee issue to which Mrs. Gandhi's government showed a tolerant and inclusive approach.
In 1972, India signed the 'Treaty of Friendship and Cooperation' with the USSR. While this was seen as a violation of India's Non Alignment Policy. This move was, indeed, tactically devised and executed with a view to safeguard India's interests and security in times of crisis or threat of any kind, especially from the US and China. This agreement set to strengthen Indo- USSR ties as Mrs. Gandhi's government saw it necessary for diplomatic as well as strategic purposes.
Furthermore, attending the 'Stockholm Conference' provided a new dimension to India's foreign policy. India now expressed concern and enthusiasm towards environmental issues and became resolute to be an active member of the international community to conserve nature.
The 'Pokhran Nuclear Explosion' in 1974 presented India as a potential nuclear state. In spite of facing pressures from the USA and China to sign the 'Nuclear Non- Proliferation Treaty', India not only remained firm on her stance of not agreeing to what Indian analysts believe to be a 'nuclear apartheid' but also established her claims to secure and protect her national interests against aggression from any State. The Indian government employed an approach of 'no first use', stating its intentions of using her nuclear capabilities only when it has to retaliate against an attack.
Mrs. Gandhi, therefore, helped motivate India to occupy the centre- stage and break free from the shackles of being a post-colonial state suffering from economic stagnation and surviving in a state of fear of an attack or undergoing a political fragmentation. It was under her guidance that India re-asserted herself and began playing a vital role in the international political society. Though one might find some deviations from main principles of India's foreign policy, it is imperative to keep in mind that these steps were strictly calculative in nature and endeavored to maintain India's national interests. Thus, she sought to have bridged idealistic tradition with a tinge of pragmatism to match the then realities of international politics.
Conclusion
Indira Gandhi can be said to be one of a kind leader who was loved, hated and at the same time admired by many. Her tenure represented an experience of that of a roller coaster ride in the political history of India. From setting an example of female leadership to guiding the Indian state through the 'dangerous decade', her tenure imparts important lessons which if kept in mind can help save the country from political degradation and encourage India to usher better in the international community. Though the country paid a hefty price in her fascination of political populism while she rose from being a political novice to master the art of statesmanship, she established a legacy to conduct the affairs of the state pragmatically while making efforts to maintain the basic ideals of our foreign policy intact.
References
Chandhoke, N. (2017). Such a long legacy: on Indira Gandhi. The Hindu, p. Opinion, Lead.
Editors. (2019). Indira Gandhi. History. Retrieved June 10, 2019, from https://www.google.com/amp/s/www.history.com/.amp/topics/india/indira-gandhi
Image Credit: Picryl